Project Evaluation Planning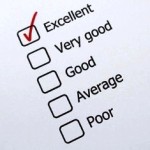 Project evaluation planning is the final high-level process of the Project Setup phase to develop a comprehensive evaluation plan that explains how the project manager should plan for measuring the success of the project effort. Evaluation planning is necessary for making appropriate reviews and analysis of the project implementation process.
Evaluation Plan
The project manager in consultation with an advisory board and experts must create a plan for evaluating status and progress of the implementation process. This person will be responsible for informing the key stakeholders on the progress through exchanging regular status reports and also the final project report.
The plan should be based on an evaluation methodology that makes a foundation for setting up key performance indicators and metrics for measuring success in a systematic and objective way. Then the plan will be the way to evaluate quantitative and qualitative progress of the entire project as well as its separate phases and parts. It will follow some methods for evaluating the project implementation process and its success.
When you develop a project evaluation plan template you must consider several factors that influence the project success. These factors will depend on the benefits and objectives of your project. For example, you may want to evaluate the following factors:
Achievements against planned objectives
Cost-effectiveness
Outcomes and impacts against desired benefits
Training and learning
Stakeholder involvement
Two Groups of Evaluation Methods
There are two groups of methods for evaluating projects. Let's view these groups.
1. Quantitative Methods Group
Questionnaires. By using questionnaires you can gather opinions and viewpoints from a particular group participating in implementing your project. This method entails using open-ended and closed questions. Using questionnaires in evaluating projects is a relatively cheap way of collecting data. Questionnaires can be sent by email, posted on the corporate website or distributed between team members during meetings.
Surveys. By means of surveys you can gather valuable information for measuring the quality of the implementation process in terms of five variables: responsiveness, assurance, reliability, empathy and tangibles. Using surveys in project evaluations is a great way to measure the gap between the customer's expectations and the actual service provided.
Qualitative Methods Group
Interviews. Interviewing is a face-to-face or remote conversation with a person. By means of interviews you can explore viewpoints of project participants and find out about their issues. Using interviews allows you to better understand implementation problems and also exchange ideas and solutions on improvement.
Focus Groups. This method of project evaluation lets you organize an interview with a group of people having the same/similar interest or involved in one and the same process/job. These people will form a focus group that lets you get a range of views on a problem and explore ways for solving that problem.
Whatever methods are used, it is important to involve stakeholders (customer, user) in the evaluation process, because this will increase stakeholders' commitment to the project, effectiveness in project performance, and confidence in the results. So be sure when you make an evaluation plan for your project you have informed the stakeholders on the chosen evaluation methods and provided necessary tools for increasing their involvement.
Evaluation Results
Viewing results of formal project evaluations will help you improve the project and its outputs. The results will demonstrate what the project has produced so far, what's going well (or wrong), and what you could do to change or improve current situation. You should analyze the results in order to find out if your aims and objectives have been achieved and to decide what improvement actions to take at the management level.
At the end of this article we give a small checklist that you can step through to develop a good evaluation plan for your project:
Set up realistic and measurable goals for your evaluation effort
Make a schedule for the evaluation process
Consider a few important factors
Choose evaluation methods
Make sure you have all necessary tools and equipment for doing the evaluations
Choose key performance indicators, metrics and criteria for measuring success of the implementation process
Involve stakeholders in the evolutions
Review evolution results
Define possible ways for improvement