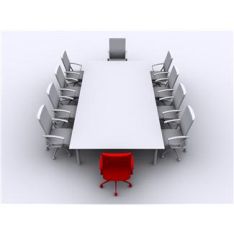 project meeting: definition and tips on planning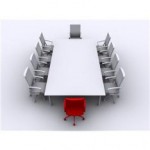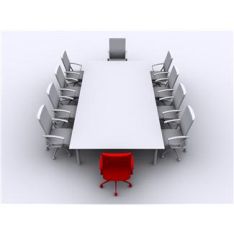 A meeting organized in the best way is a great way to get real work done. I follow this rule in my management practice when I want to plan and track my projects in an efficient manner. I know for sure that project (management) meetings play a significant role in developing team communications, leadership, and teamwork. I also confirm that project meetings let organize formal discussions and workshops designated for generating the best group decisions and solutions.
So I decided to write this article that gives the project meeting definition, explains what the kick-off meeting means, and describes how to write an agenda for a typical meeting. I believe my work will be helpful for you, especially if you develop your career of the project manager. Because project management meetings are necessary and regular events being conducted throughout the project implementation life-cycle, I suppose it will be very important for you to understand the definition and know how to plan agendas and arrange the kick-off meeting. So please read the article and leave your comments and suggestions. Thanks in advance!
Meeting Definition
Project meetings refer to an effective method to distribute information and communicate with the team and stakeholders. There're many kinds and types of project meetings, and sometimes it's hard to give a comprehensive project meeting definition that could cover all the aspects of the event. In this article we present a common definition of project meetings.
A Project Meeting is a regular event that involves everyone, who shares or is interested in the project, in communicating with other participants and stakeholders by discussing issues, making proposals, approving or rejecting offers, for the purpose of generating group decisions that contribute to quicker project delivery, according to the planned goals and expected results.
Here are several kinds of project meeting:
Regular Team Meetings

are the most frequent meetings that can be organized and conducted many times during the course of the project implementation process. Regular (daily, weekly, monthly) meetings are scheduled and itemized in the communication management plan.

Change Control Meetings

are organized by a change control board and intended for reviewing change requests. The board makes decisions about approving all the changes occurred and communicating with stakeholders for information and follow-up actions.

Status Review Meetings

are organized on a regular basis to exchange and analyze information on current progress of the project and its performance. During such a meeting, the project manager distributes performance reports among the participants to allow the team and stakeholders to gain visibility into current performance levels and task progress. Status review meetings are also known as performance reviews.
Kick-Off Meeting
A Project Kick-off meeting is a planning event (typically organized and conducted in the form of a workshop) being held at the very beginning of the project (or its specific phase) to ensure that every person involved in delivering the project clearly understands the objectives, procedures and plans.
The kick-off meeting is often regarded as the formal beginning of the team building process when the project manager with assistance of team leaders presents activities for team building and training. If the meeting is organized at the beginning of some project's phase, it usually serves as the way to align the team's understanding of the project goals with actual plans and procedures.
A typical agenda for the project kick-off meeting includes the following items:
Establish the management framework, including key phases, objectives, stakeholders, success criteria, business need, deliverables etc.
Review and update (if needed) the business case.
Make the governance structure, including management responsibilities and roles, reporting procedures, controls, governance documentation etc.
Initiate planning activities, including key milestones, sequence of tasks, prioritization, task dependencies etc.
Initiate the risk management process through running risk analysis.
Build the team.
Create the quality management plan, including quality control and assurance procedures.

Project Kick-Off Meeting Agenda (Template)
Tips on Planning Status Meetings
If you takes the role of project manager, you must be ready to plan and conduct project meetings on a regular basis. This will be part of your project management duties. Project meetings help you make sure that the project is progressing as planned and that any problems are being solved in the right way.
The following project meeting planning tips are designed to help you understand how to organize the meetings and what essentials are required to make your effort more effective. Here're the tips:
Set Objectives. This project meeting tip assumes that if you don't set clear meeting objectives, the meeting is doomed to fail because it gives no results, and no solution will be generated. Before deciding on scheduling a meeting date, make sure you have set a series of SMART objectives. SMART means Specific, Measurable, Achievable, Relevant and Timely.
Write a Meeting Agenda. Developing and following an agenda allows you to make the status meeting shorter yet more effective. You get more chances to finish the meeting with expected results and in a timely manner. You'll need to produce an agenda 2-3 days before the start date and include a list of events that are scheduled and prioritized. Meeting scheduling software will help do so.
Keep Documents Organized. That means you need to make the meeting documents as shorter as possible. When you use piles of paper to hold the meeting, you're likely to fail because multiple documents can de-motivate and mislead your team and cause a mess. That's why you should try to keep 1 or 2 sheets of paper to maintain the meeting. Also it's recommended to use a review meeting template that includes general items of your agenda and describes what issues are to be addressed.
Invite the Right People. Members of your team are obviously the major attendees of your project management meeting. However, from time to time some meetings require someone from the seniors. Following this project meeting planning tip, you should know in advance if the participation of senior management is required and then make sure that every person concerned is notified of the upcoming meeting and the problems to be addressed. For convenience, you can use meeting planning software to make notes in your to-do list and agenda.
Create an Appropriate and Comfortable Physical Environment. Note that your project meeting should be conducted in a comfortable and well-ventilated room, especially if it's summertime. Do not forget to give your participants ice cold water, tea, coffee or/and some non-alcoholic beverages that make your listeners feel more comfortable. Following this meeting planning tip, you should add records to your to-do list and create a list of all the beverages to be prepared in advance prior to the meeting start.
Start and Finish the Meeting on Time. People do not like if an event goes out of schedule, and probably there is no anything more frustrating than late meetings. This project meeting tip says that you should make sure every attendee is aware of the start and finish time. It's recommended to send (either oral or written) notifications to the attendees. Also you can use your meeting planning software to set email reminders and send electronic notifications.