How Outsourcing Customer Services сan Benefit Your Business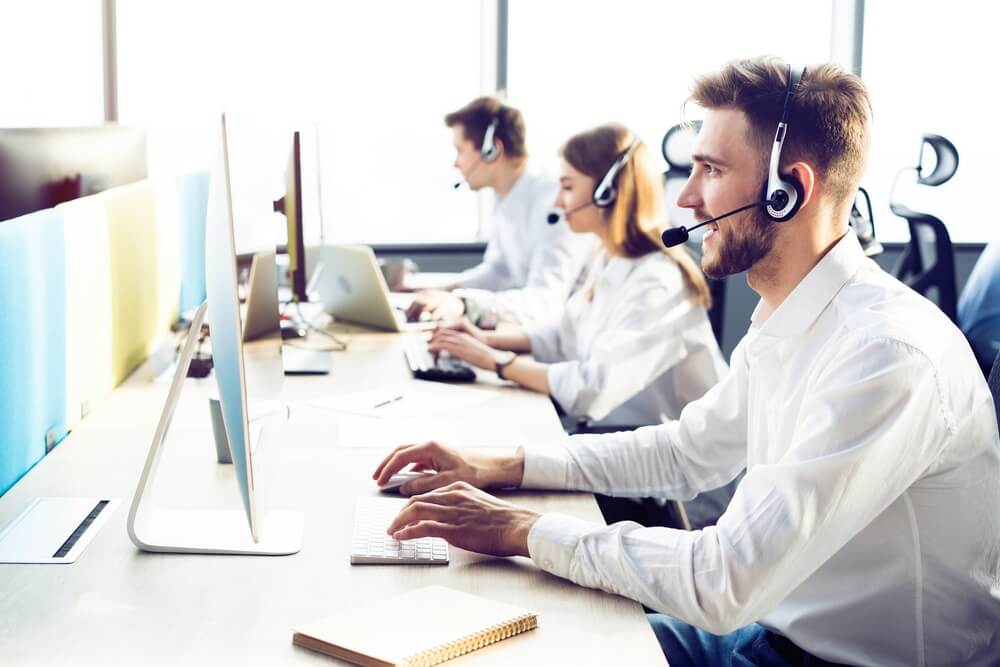 The decision on how to deal with customer service has been fraught with debate over the years. In many cases, outsourcing customer services has proved to be an economically sound investment that pays off in the long-term. Companies that outsource customer service typically achieve a high level of customer satisfaction and are able to offer a greater level of customer experience. The benefits of outsourcing customer services extend beyond just the financial ones, however.
Let's take a closer look what outsourcing means, why customer service outsourcing is an attractive option for some businesses, and what type of companies are more likely to benefit from this decision.
What Outsourcing Customer Service (BPO) Means
In customer relationships management (CRM), the term "outsourcing" is used for all different types of engagement models where a company sub-contracts its customer service needs to a trusted third party. These businesses may even take a complete turn from the traditional business model (having in-house client service teams) and outsource all CRM services to the same third-party vendor. This is also known as customer service BPO (business process outsourcing).
Statista reports that 37% of small and mid-sized businesses use the outsourcing model with trusted vendors to handle at least one of their CRM processes, including customer care and client support. In bigger companies, CRM outsourcing can also be accomplished with a subsidiary dedicated to providing customer care services. The core task in all these cases is to provide the right level of support and service to customers and accounts  based on their needs and requirements.
Outsourcing customer service has been proven economically beneficial because it helps companies to achieve higher levels of customer satisfaction, build loyalty, enhance the public perception of them, and increase the engagement level with their clients. It also helps companies reduce their operating costs and improve their overall efficiency by reducing the number of resources needed for CRM tasks.
What Kind of Companies should Outsource Customer Service
Companies that look to outsource customer service typically have a few things in common. These organizations often experience high staff attrition and may be dealing with increasing demand for their products and services due to an expansion of their client base.
Here are some examples of companies that may have a strong reason to their outsource customer service and CRM tasks:
Companies with inexperienced customer service representatives who need more training time and face harsher penalties when they don't meet the required customer satisfaction standards.
Companies with high-volume operations where it would be better to have more seasoned professionals manage the workload.
Companies dealing with high employee turnover rates or low staff retention rates across their sales, marketing, project management, and customer service departments.
Companies that want to maintain quality of service and move away from a reactive model of customer services.
Companies that need help managing their customer services by focusing on quality of support and response time.
Companies seeking to cut the costs associated with their customer support service.
Companies that do not have the internal expertise, time, or budget to hire a full-time staff of customer service representatives.
HootSuite, American Express, Nike, IBM, Microsoft, Procter & Gamble, Capital One, Verizon, Vodafone are among those companies that have successfully been outsourcing customer service and call center functions for years. The following trend from Statista.com proves that the customer service BPO market in the United States will continue to grow through to 2027 at least:
The Benefits of Outsourcing Customer Services and CRM
An organization that decides to outsource their customer services and CRM often seeks to achieve certain objectives and improve specific areas of their business. The potential benefits of outsourcing customer services include:
1. Access to Skilled Personnel
How does it feel to call a firm with a problem and the person on the other side can barely communicate in English? It is frustrating, right? It's evident that you won't get the help you need.
As mentioned at oraclecms.com, your customers are your top priority. You want to ensure that they have good experience dealing with your company, which is why you need help-desk specialists and customer service reps who can communicate well. When you outsource customer services, you've access to a pool of highly skilled and experienced customer service representatives who can handle any type of customer inquiry professionally.
2. Increased Flexibility and Scalability
Another benefit of outsourcing your customer service is that it provides businesses with increased flexibility and scalability.
For example, if a company experiences a sudden increase in call volume, an outsourced call center can quickly add additional staff to meet the demand. This ensures that customers always receive prompt and professional service.
Additionally, if a business needs to scale down its operations for any reason, it can do so without worrying about layoffs or other associated costs. So, whether your business is experiencing rapid growth or facing challenging times, outsourcing customer services and CRM can help you to maintain a high level of customer service.
3. Improved Customer Satisfaction
One of the primary goals of any customer service department is to ensure satisfaction. After all, the happy client is more likely to return in the future and recommend your business to others. So how can outsourcing help to improve satisfaction levels?
First, it can provide customers with around-the-clock support. Whether they need assistance in the middle of the night or on a holiday, they can always count on qualified personnel to be available to assist.
Additionally, outsourcing can help ensure each customer feels valued and appreciated. By providing friendly and personalized service, businesses can create a positive impression that lasts long after the interaction has ended. So, when done correctly, outsourcing customer service can be a powerful tool for increasing satisfaction levels.
4. Allows You to Focus on Other Aspects of Running Your Business
Running a business is a complicated and time-consuming endeavor, and there are always many things vying for your attention. One way to free up time and energy is to delegate your customer service or call center tasks to a third party. This can be an extremely effective way to improve your efficiency and focus on other aspects of your business.
When you outsource customer service, you're essentially handing over the responsibility of dealing with customer inquiries and issues to another company. This company will then be responsible for fielding customer calls, responding to emails, and providing any other necessary support. This can be a massive weight relief from your shoulders, as it frees up time you can now spend on more critical tasks. In addition, by outsourcing customer service, you can ensure that your customers always get the best possible service. The company you hire will be focused on providing excellent customer services, which will reflect well on your business.
5. Reduced Operational Costs
While it may seem counterintuitive to cut costs by outsourcing, there are several ways in which outsourcing can save businesses money. So, if you're looking for ways to improve your money management skills, this is it.
First, businesses save on labor costs by outsourcing customer service. They no longer have to pay salaries, benefits, or overhead costs for employee customer service representatives.
Second, businesses can avoid the cost of training customer service reps by outsourcing to call centers that already have trained staff. Third, businesses can avoid the cost of investing in technology and infrastructure by using the resources of the outsourced call center. Therefore, when all the costs are considered, outsourcing customer service is often a more cost-effective solution than handling CRM and customer service mistakes in-house.
Defining Customer Service Expectations in an Outsourcing Context
Customer service expectations differ from one business to another, but in general there are certain standards that must be met for every client, regardless of the type of deal they are striking with a company.
When you choose between customer service outsourcing providers, make sure they are able to provide the following essential services:
Dedicate a team of professionals who are available 24/7 as your client's first point of contact.
Communicate with clients and accounts in a timely manner. Customer service expectations outsourcing demand that a company be able to respond to clients within 24 hours.
Respond to inquiries and complaints quickly, effectively, and professionally. A company should be able to respond to complaints and questions in a timely manner while offering adequate information.
Find, evaluate, and resolve the apparent cause of any problems quickly and inform clients of their findings. The expectations for customer service outsourcing demand that a company can find the source of any issues and deal with them effectively, allowing clients to feel confident in their choice of a company.
Provide the best customer experience possible by treating clients fairly, kindly, and with professionalism. The best outsourcing companies are able to build strong relationships with their clients.
Final Thoughts
Outsourcing customer services can bring a lot of benefits to companies that are willing to give it a try, especially if they are feeling overwhelmed by their internal obligations and do not have the means or expertise to deal with a large-scale customer service operation.
Here is what you should take away from this article:
Outsourcing enables organizations to focus on improving their core business activities and helps them save time and costs associated with the hiring, training, and retaining of skilled customer service staff in their offices.
Outsourcing customer service can help your business reduce the number of resources it needs to manage customer relations, which ultimately helps improve efficiency, reduce costs, and give clients the kind of support they expect.
In essence, customer services outsourcing ensures greater quality of services and a better experience for the client – which leads to higher effectiveness in the overall business operation.
Outsourcing can also be a competitive advantage for organizations that are looking to differentiate themselves by providing specific products and services tailored for their clients' needs.
Finally, outsourcing CRM and customer service can also be used as a business strategy to regain control of a dynamic environment, which is not sustainable for all companies. For example, outsourcing may benefit your business in the short-term, but if it becomes an infrequent action, you may have a chance to regret it.