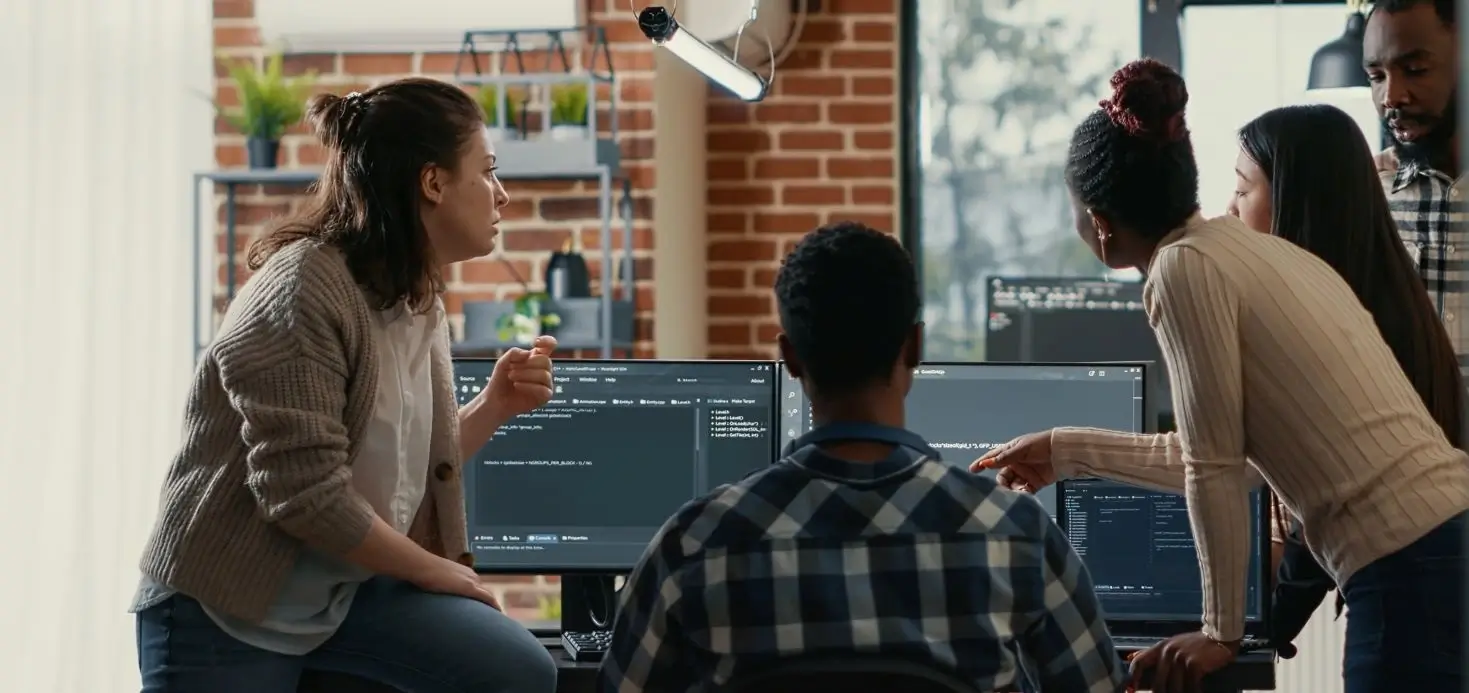 9 Top Nearshore Software Development Companies
Nearshore software development has been a well-known practice for US businesses to get work done at a lower cost and with less hassle. In 2022, over 45% of US companies across various industries have outsourced their IT and software development needs to top nearshore destinations in Mexico and Canada, including Vancouver, Toronto, Montreal, Mexico City, Guadalajara, Tijuana, and other cities (Statista, 2022).
This trend has remained consistent over the years since nearshore contractors share cultural, language, and time zone similarities with their American employers. Besides, while they are well-skilled and experienced, their hourly rates are often lower by as much as 35% compared to those of the typical US software development team.
This buyer's guide aims to help US businesses find the best nearshore outsourcing partner for their software development and IT initiatives.
Our Selection Criteria
We regularly review a pool of IT firms offering staffing and outsourcing services in the North American region to identify the top nearshore software development companies.
In January 2023, we reviewed over 120 firms in both countries and prepared a list of the nine top-rated nearshoring vendors from Mexico and Canada for 2023. We hope that our guide will help you find the best nearshore partner.
We use the following vendor selection criteria for our rating:
Industry experience
Portfolio
Skillset and expertise
Employee growth
Top-Rated Nearshore Development Companies from Canada and Mexico 2023
1. Intersog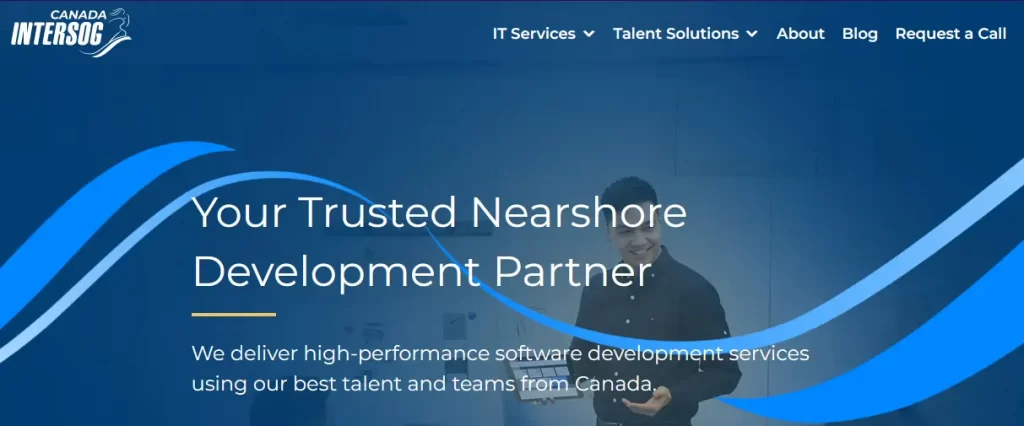 Intersog is one of the fastest-growing IT companies in North America that offers full-service software outsourcing solutions, including nearshore developers, industrial automation, custom software development, cloud computing, AI development, etc.
Intersog is headquartered in Chicago, IL, and has delivery centers in Vancouver, BC, Guadalajara, and Kiyv. Ukraine. They have been providing IT consulting and software development services since 2005. In 2022, Intersog counted 200 employees, and LinkedIn estimated a 12% growth of engineering and IT staff for 2023.
Intersog has developed cutting-edge software solutions for healthcare delivery, payroll, digital agencies, automotive companies, and insurance firms. Their clients are well-known businesses from North America, Europe, and Asia, such as Tesla, Mitsubishi, CDW, and Bosch.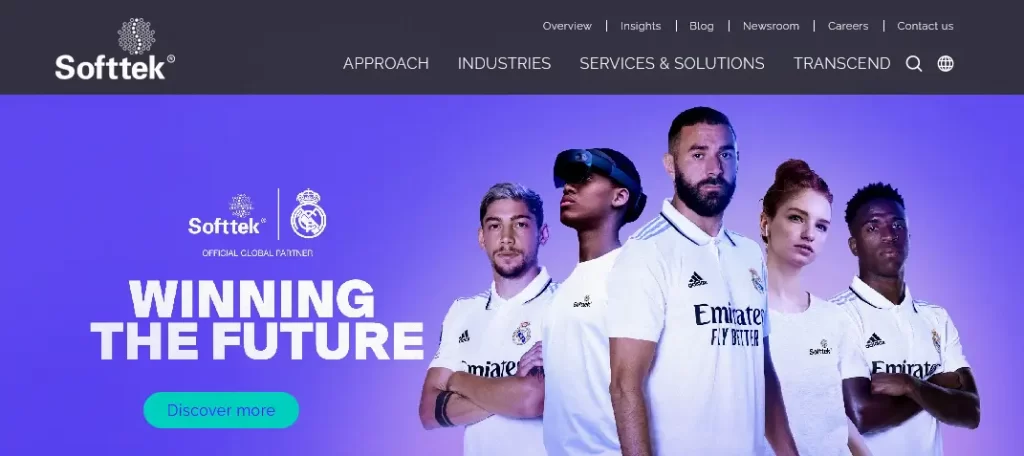 Softtek has been one of the pioneers in providing nearshoring software outsourcing services to American businesses since 1982. They started out as a local IT services provider in Mexico, and within a span of forty years, they have expanded globally, with offices in North America, Latin America, Asia, and Europe.
Softtek enjoys a high level of recognition and experience working with many high-profile clients across the globe, such as Samsung, Deutsche Bank, McDonnal, and Vodafone. Their annual revenues range from $120 to $150 billion (LinkedIn, 2022). They hire over 3,000 software developers and have a client portfolio of over 1,000 projects.
The firm provides a comprehensive range of IT outsourcing services such as application development, cloud & DevOps, and digital transformation for healthcare, insurance, media, and fintech businesses.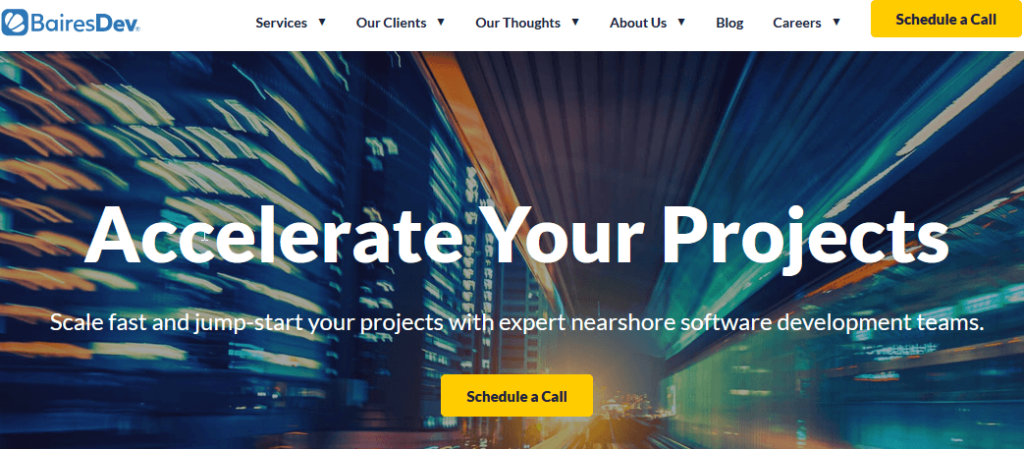 BairesDev is a full-service software development and design firm providing nearshore development and staffing services since 2009. They have been recognized as a top IT company 2022 in Canada and the US by Clutch and GoodFirms.
BairesDev's clients include Autodesk, Google, Groupon, Rolls-Royce, and Netgear. They have a team of 450+ software developers, engineers, and designers available on-demand, 24/7. The company counts over 3,500 employees (LinkedIn, March 2023).
Baires Dev has an HQ in San Francisco, California, and has multiple offices in Canada, Spain, Argentina, Brazil, Colombia, and Mexico.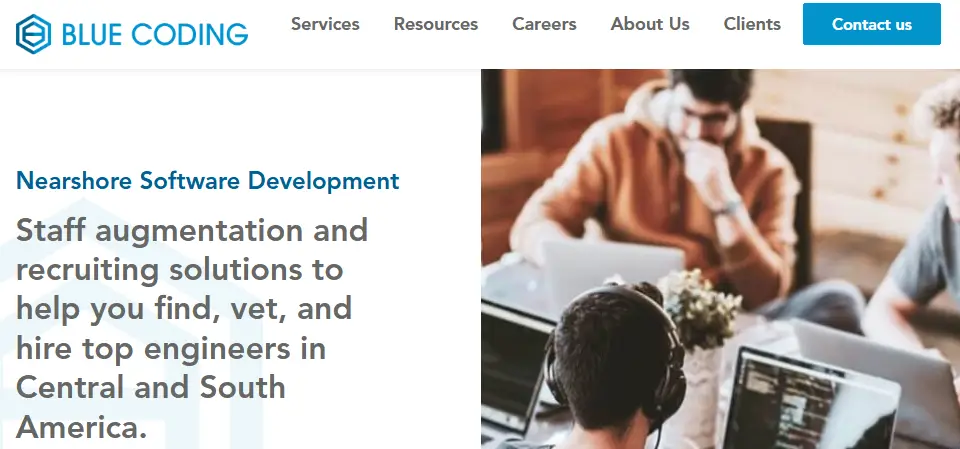 Blue Coding is a small company from Miami, Florida that has been helping US firms hire top software developers in Latin America through their staff augmentation and managed IT services since 2014.
Blue Coding has a strong reputation for providing high-quality nearshore services. In addition, they help businesses assess their technology needs to develop software products.
Blue Coding's nearshore software developers are well-versed in various technologies, including Java, C#, .NET, AngularJS, SQL Server, Python, PHP, and more. In addition, developers enjoy working on frontend and backend application development using the latest tech tools.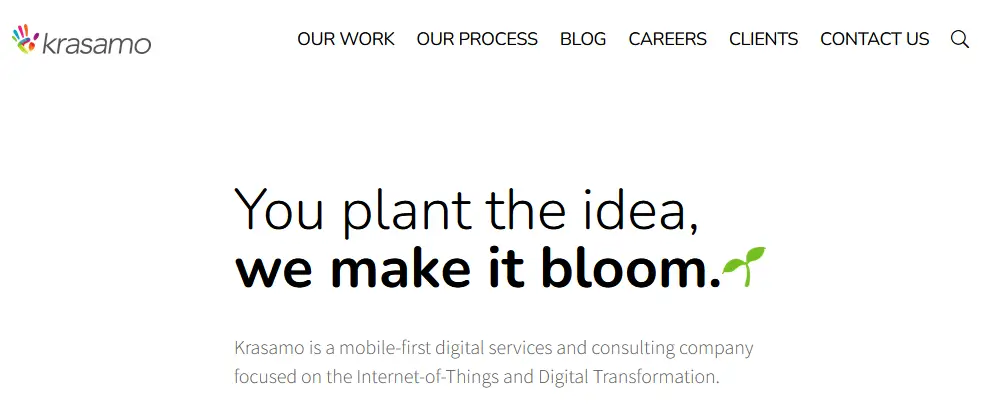 Krasamo, Inc. is a US-based IT company delivering nearshore software development services in Mexico. They have been working with US businesses since 2010 and boast a proven track record in providing digital consulting and product development services, including custom software, web development, and mobile app development.
According to LinkedIn, Krasamo has been growing its operations in Mexico throughout 2022, a good sign for US businesses looking for the best nearshore outsourcing services provider.
In addition, Krasamo always hires high-tech specialists like AI developers and big data engineers to expand their team. According to its website, the company lists over 50 clients and has worked on more than 120 software development projects.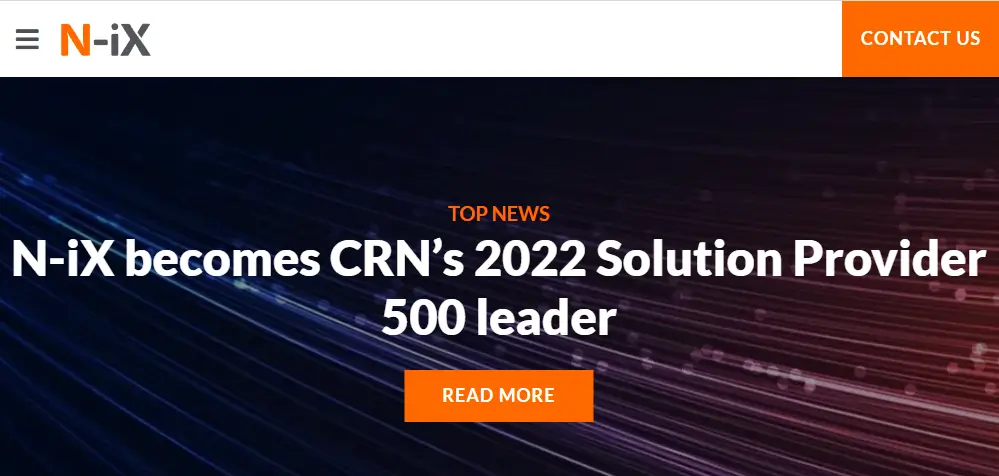 N-iX is a technology firm that helps businesses solve their software development and staffing needs through nearshoring services. They have an HQ in Miami, Florida, and delivery centers in Ukraine, Poland, Sweden, and Malta. N-iX relies on a global team of software developers and designers to provide top-quality services.
N-iX is no stranger to the battle for being on the top of any outsourcing list. It has been in similar positions in Clutch's ratings for 2020 and 2022. They offer a wide range of IT services, including consulting, software engineering, and mobile app development.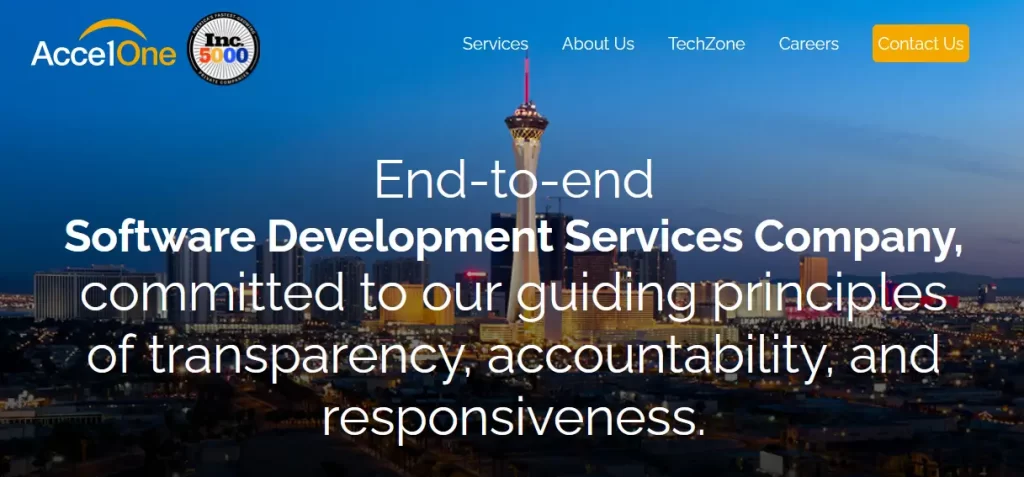 AccelOne is a US-based IT consulting firm providing services in the development, deployment, and maintenance of mobile, web, and enterprise applications. They use a hybrid approach with experienced nearshore developers from Mexico and Canada to work with clients and help them achieve their digital transformation goals.
In 2022, AccelOne was included in the Inc 5000 list, a ranking of the United States' fastest-growing firms, since 1979. They're valued at $250 million and have around 100 employees. AccelOne specializes in technology consulting, application coding, website design and development, artificial intelligence, and network security.
Developers.Net is on a mission to help American technology businesses recruit and retain outstanding nearshore developers from Latin America and Canada. They are top experts in various stacks, including Ruby, Java, Angular, Python, machine learning, and more.
Developers.Net was founded in 2017 in Austin, Texas, and currently has around 90 employees. The company positions itself as a nearshore developers marketplace that connects top talent with US clients. However, they look very much like an outsourcing company rather than a freelance platform like TopTal and Upwork.
ClickIT is a cloud development and nearshore outsourcing company that provides high-quality remote IT services to businesses in the US, Canada, and Mexico. The company specializes in various technology stacks, including enterprise development, custom software, cloud DevOps, microservices, and AWS Managed Services.
ClickIT's engagement models include project delivery, staff augmentation, and dedicated teams. The company has been working with clients since 2011 and has been a top performer in several international rankings. It has over 80 employees (LinkedIn, 2023).
Conclusion
Nearshoring has become the most common outsourcing trend in the technology industry. While companies from Europe, Japan, and South Korea have been outsourcing to India for a long, businesses from the US prefer to outsource their IT needs to nearshore locations in Canada and Mexico.
We believe that our rating of Top nearshore software development companies will assist American businesses looking to outsource their IT needs to a trusted partner.