How to Start a Project Consultancy Business Online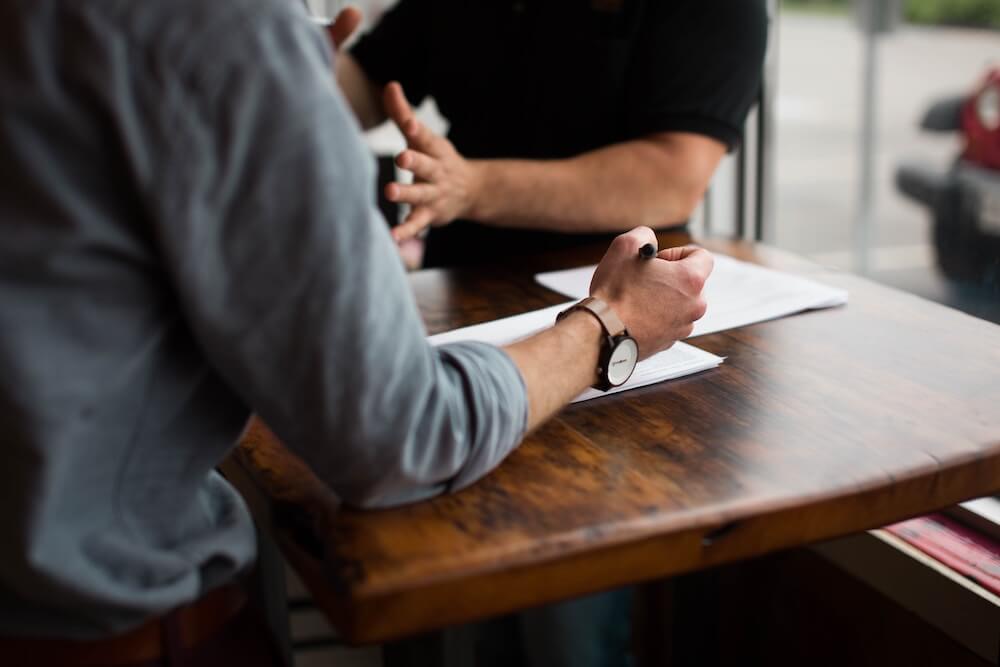 Whether you're making a decision on your own or being forced to do so by circumstances, starting your own business requires a lot of comprehensive training and strategic thinking
A consultant's job offers valuable advice and expertise to various organizations, firms, and institutions. These consultations help them to grow their assets and improve their project management, financial situation, and business strategies.
Personally, I went from designing logos for local businesses to building whole digital brand identities where logotype is just a fraction of what has to be done.
The best thing about being a business consultant is low start-up costs. You don't have to spend most of your savings or take out loans to do this, which makes the risk much more manageable.
Besides, business consulting brings more profit than ever before. According to Consulting.com, the consulting industry brings in $100 billion a year and is projected to grow by about 80% per year over the next few years.
What skills are needed to work as a consultant?
There are three simple steps to understand what consulting involves and to help you decide whether consulting is an appropriate opportunity for you to start up. Consultants know their product, know their market, and their skills.
Step 1. Know your industry
First of all, you need to audit your knowledge, skills, experience, and knowledge. What have you learned throughout your career, what can you sell to others? Do you really have a wealth of knowledge accumulated over decades of working in an increasingly difficult environment, or do you just have the same experience accumulated over the years that have remained stagnant?
The easiest way to find out about this is to look through your resume and list all the projects you have undertaken over the years: what you have done, what the results are and what you have learned. Summarize this in several areas where you can share useful and strong ideas with others. This is to show what you have to offer.
Step 2. Know your skills
Assess your strengths to see how you can help. It is also worth objectively considering all your weaknesses or any gaps in your skills so that you can address them. Counseling also requires a wide range of personal qualities, such as self-motivation, good interpersonal skills, and self-confidence.
In the early stages, you may have to pretend to feel confident. After all, if this is the first time you are facing a combination of circumstances as a counselor, you are likely to be a little insecure about your skills.
Step 3. Know your market
Your idea may be the best you have ever thought of, but there must be a market for it. Someone must be willing and able to pay you for your qualified advice, for example – in the field of project management office.
In other words, who are your potential clients? Will you advertise your consulting services to large corporations? Or will you offer a specialty that will be of interest only to small businesses? Perhaps your services will be in demand by non-profit organizations. In any case, before you move forward, make sure you take the time to prepare both your business plan as well as your marketing plan.
According to a recent survey, these are the 7 main reasons why organizations hire consultants:
1. A consultant can be hired based on his or her experience. This is where you should not only be a really good specialist in the field but also have some experience that speaks for itself.
2. A consultant can be hired to identify problems. Sometimes employees are too close to the problem within the organization to identify it. That's when the consultant arrives on his white horse to save the day.
3. A consultant can be hired to supplement staffing. Sometimes the enterprise discovers that it can save thousands of dollars a week by hiring consultants when it needs them, instead of hiring full-time employees.
4. A consultant can be hired to play a catalytic role. Sometimes changes are required, and the consultant may be invited to "kick start" the process.
5. A consultant can be hired to ensure objectivity. Who is more qualified to identify the problem than the consultant? A good consultant provides an objective, fresh perspective without worrying about what people in the organization might think about the results and how they were achieved.
6. A consultant can be hired to teach. A consultant can be asked to train staff in various skills. However, the consultant should be prepared to keep up with new developments in his or her area of expertise and be prepared to teach new clients what is required to stay competitive.
7. A consultant can be hired to create a new business. There are consultants who have become experts in this field. However, not everyone has the opportunity to come up with an idea and develop a game plan.
Getting the marketing right
Another aspect of the sales skills that you should focus on is marketing.
It's better to start this process by networking like a madman. Contact everyone you know and tell them what you are doing. This is likely to bring in most of your early queries, especially seeing as you will rely on your current areas of expertise. You may already know your first client: in some cases, this may even be your last employer.
Create a LinkedIn page. Instead of going outside to recruit staff, expand your business and maintain a professional network, you can simply log in to your profile and connect to potential customers.
What you will need to buy
For marketing materials, you'll need business cards. Make sure they look attractive and expensive. Avoid using printing machines at your local railway station as they will make you look cheap.
Make consultancy logo designs online for your new company (or hire someone on Upwork).
Next, you will want to invest in a website. In today's business environment, you are expected to have the same logo, and most of your potential customers will view it in order to get an idea of who you are and what you are doing. Make sure it looks professional – not like it was designed by your friend who does it as a hobby!
Another way to promote your new consulting business is to publish articles in leading journals in your sector. It will cost you some time, (a lot of time…) so be sure that the author can say something interesting.
Top 5 tips for business success
Before you do anything, consider the following tips:
Know your product, know your market, and know yourself.
Make the most of all your personal skills, including marketing and networking.
Get an attractive, professional corporate branding (which goes well beyond the logo – marketing collateral, ad creatives, and whatnot).
Pay for a well-designed website.
Make sure you get good PR, even if you do it yourself.
Implemented with enthusiasm, responsibility, and care, these steps should lead to a successful and profitable new business that is open to most people and requires a very low startup cost.
Conclusion
The consultant's job is to advise. Nothing more, nothing less. Everything is so simple. There is no magic formula or secret that makes one consultant more successful than another. But what distinguishes a good consultant from a bad one is passion and commitment to excellence.
Do you remember the last five best tips? These steps, implemented with enthusiasm, responsibility, and care, should lead to a successful and profitable new business, which is open to most people and requires a very low start-up cost.