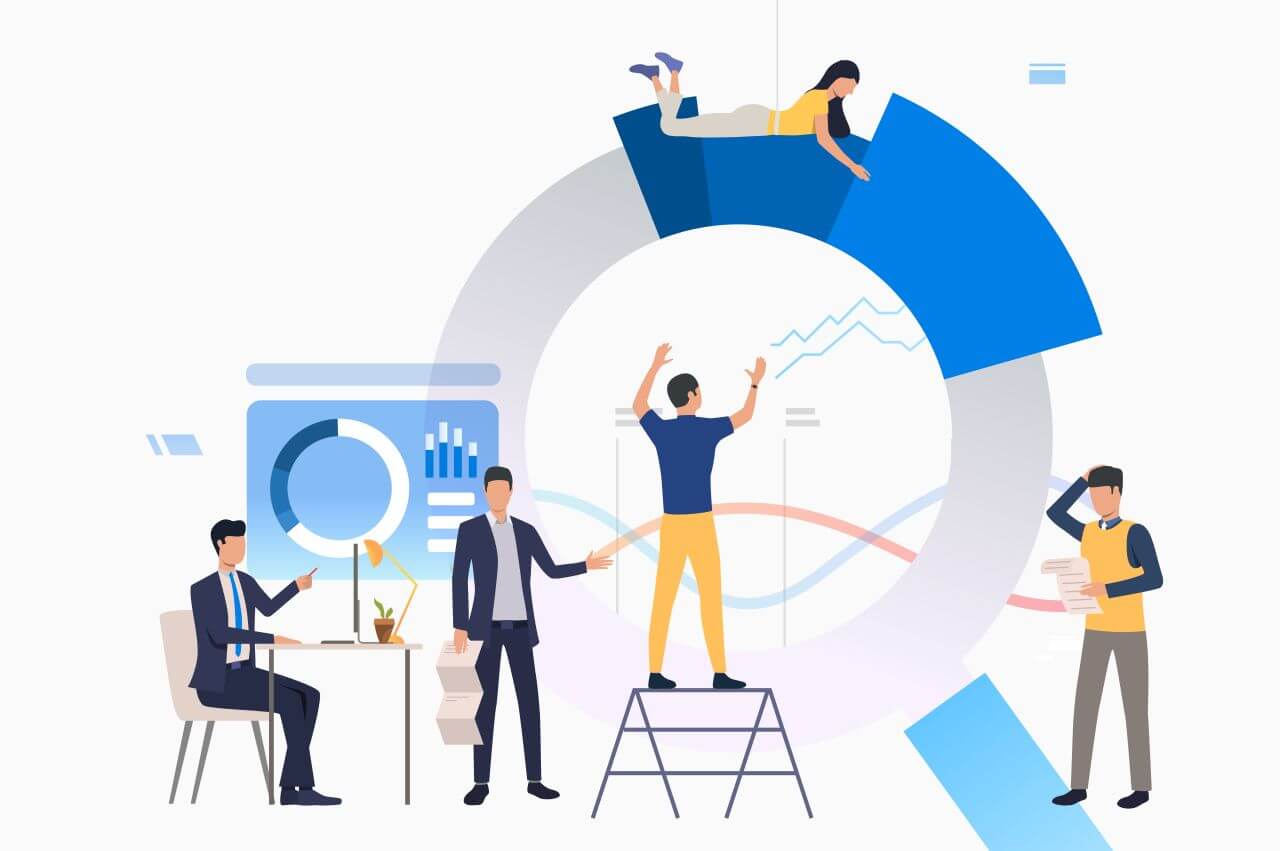 Project Management Office PMO: Definition, Structure, Functions, Implementation
The What, Why and How of a Successful PMO
The complexity of modern organizations across industries makes it nearly impossible to efficiently plan, coordinate and execute projects without the help of a project management office (PMO). A well-designed PMO acts as a project-support function; it provides information and expertise needed to complete individual projects as well as evaluate and prevent mistakes in business strategy as a whole.
Moreover, an agile office of project management establishes practical and effective ways of ensuring that project managers and teams adhere to the best practices and procedures of the chosen project management methodology. The benefits of a PMO are not only improving overall project performance; they also allow multiple projects and portfolios to be managed simultaneously by the same PMO authority.
In this guide, let's review the basic aspects of modern project management offices such as: what they are, where to implement them, and what will be their roles in the company.
PMO Definition
According to Project Management Institute (PMI), over 72 percent of companies, which implemented agile PMOs, have achieved higher performance levels against those companies which did not implement PMO structures. PMI also reported that organizations, which considered the project management office setup as a strategic entity developed at the corporate level, had improved success rates and today they show continuously growing performance.
So, what is an office of project management? Think of it as an attempt at making it easier for your organization to handle its project and portfolios across different departments and teams. This way everyone is focused on one priority at any given time instead of having their minds scattered across multiple topics or tasks simultaneously.
Below is a more formal definition:
A project management office (PMO) is a centralized function within an enterprise that specializes in managing projects and programs to achieve strategic business goals and objectives that drive business transformation and growth. A PMO provides a systematic, methodical approach to implementing the project life cycle from scoping to execution, monitoring and controlling progress, reporting status, assessing performance data, and updating strategy. It also provides assistance with developing policies, procedures, templates regulatory compliance as well as assisting with evaluating risk and uncertainty.
The Need for Project Management Offices
Over the past several years, the idea of managing projects and portfolios more effectively has grown increasingly popular. For example, many businesses have recognized that if they had better project management practices in place, they could not only be more efficient but also better at meeting customer needs.
As a result, organizations everywhere are implementing project management offices within their own business structures to improve overall project performance. Such offices are already being used by many companies that have no formalized PMO organization at all. Even among companies that have a PMO, there is a growing need to coordinate and manage multiple projects simultaneously.
Although this idea may seem rather simple, it is not at all easy to implement. It requires a good deal of time and effort to develop a well-structured organization for an effective PMO.
Here are some reasons organizations need project management offices:
1. Optimize performance on strategic projects
Project management offices help companies optimize their performance on individual projects as well as the business as a whole. As companies increase their awareness of how they are being evaluated by customers, they are more concerned about detail-oriented work that reflects production quality. The result? Better resource management and more capable employees.
2. Build strong business practices
One of the most important aspects of an effective PMO is comprehensive project management practice (CPM). The CPM framework defines what contractors, consultants and PMOs should adhere to in order to keep projects on track and ensure effective design and execution. Without such training, it can be difficult to communicate certain key practices among all team members, especially those with whom the project must work.
3. Enhance project success
The purpose of a project management office is to ensure that a company's core business principles are being met. Using a PMO organization increases the likelihood of successful business outcomes and positive returns on your investment in well-defined projects. This is because company objectives and key personnel are working together in an organized, well-planned structure to better define and achieve production goals.
4. Build project capacity for change
There often comes a time when businesses must adapt their strategies to changing industries or shifting customer preferences. When this happens, a project management office can help a company adapt to its new circumstances. Changing strategies is often difficult because there are so many moving parts. Embracing a PMO will allow you to better assess the impact of change and successfully implement it within your company.
5. Reduce risk to projects
As companies address concerns around project performance, they look for opportunities to reduce risks associated with the execution of each project task. It's reasonable to ask yourself, "How can I reduce my project risks?" A well-defined PMO will help your organization answer this question by putting systems in place that support key business drivers. This will result in more efficient processes, better budgets and improved performance.
These benefits are only the beginning! As companies continue to work toward greater operational efficiency through PMOs, they will develop even more reasons to start this process.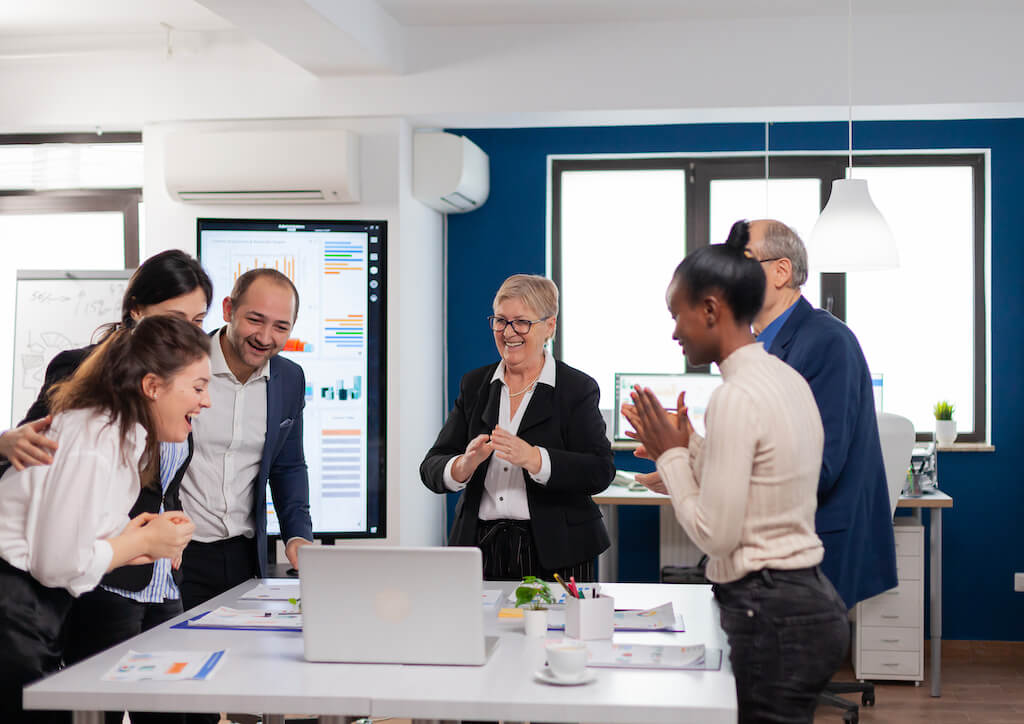 PMO Structure and Roles
A project management office acts as the liaison between the resources, the project plan, and the client. In larger organizations, a PMO often acts as an extension of the human resources department and serves as a centralized location for project management and administrative staff.
As an organization structure, PMOs include the following 5 common titles:
Project Manager. This person is responsible for ensuring that all projects run smoothly and that the project is completed on time and within budget. The project manager works with the delivery team to put together a plan that works within their budget and scope, while still meeting the goals of the company.
Project Sponsor. The project sponsor, or customer services lead, acts as a liaison between the client and all involved projects within the organization. While this role is commonly found in what many would consider a traditional project management office structure, it can also be a separate position altogether.
Project Coordinator. An additional role that can be found in PMO structures is that of the project coordinator or administrator. This role adds additional oversight to projects, meeting needs for both human resources and project management needs. A quick example of this title is the development of a calendar that includes all events, to-do lists, etc., to make sure everything is completed on time.
Client Service Manager. This role is similar to the project coordinator, but focuses on client needs rather than HR or PM needs. It is this role that works with the client to make sure the project runs smoothly during its lifecycle. This role can be extended to work with the delivery team as well, ensuring that all aspects of company policy are followed and that they are not slowing down anything impacting other projects or operations.
Business Analyst. This position is primarily responsible for creating, maintaining, and updating business requirements to include resource information, hours worked to complete a project, dependencies within the project plan, and other details related to completing a project. This title can also be found in a traditional structure as well as alongside other roles in a PMO structure.
Additionally, project management offices often include interns. These are students completing projects for credit, who are often employed through universities. These roles are common for many companies to ensure the skills learned in the classroom are applied within an actual working environment.
Six Common Functions of Project Management Offices
Although PMOs vary in terms of size, structure and responsibilities, there are common functions that come to the following six areas:
Support. This is the primary project management office function to provide guidelines to implementation teams and advice to project managers across various business units.
Methodology. This function of PMO is targeted at developing and implementing a consistent and standardized process of managing several projects according to a chosen methodology.
Training. Conducting project management office training allows improving competencies and skills of project managers and team leaders. This function ensures that senior managers and teams with appropriate skills and abilities are employed and assigned.
Headquarters. Due to successful implementation of this PMO function, managers are allowed to work on projects from a single, centralized office. Hence, collaboration between managers can be significantly increased.
Internal Consulting. According to this PMO function, project managers can give their teams pieces of advice regarding PMO best practices. Senior managers can mentor their subordinates and give direct PMO guidance without wasting time on ineffective communications.
Software tools. It is obvious that virtual project management offices cannot be implemented if no PMO software is used. Using specialized software is the foundation for a successful PMO implementation.
The listed functions do not include cost saving. Although it may seem that organizing a PMO structure involves implementing cost reduction strategies, cutting spending and reducing a number of projects, in fact the theory of project management office tells that PMO activities certainly contribute to reduced expenses and fewer projects, but the initial motive for developing an office structure refers to performing strategic projects with more consistency and efficiency.
Key Considerations for Implementing a Project Management Office
Project management offices are common in large-scale companies, helping to boost productivity levels and boost efficiency through centralizing the project delivery process.
To implement a PMO the first step is to hire a project manager who will be responsible for implementing the office and coordinating its activities. That person will need to create new roles for the PMO, such as managers and project coordinators. A new project portfolio management structure must also be created that clearly identifies who is in charge of each project and specifies their responsibilities and tasks.
Other tasks that must be completed before the office can be implemented include:
Write operating procedures to help employees adhere to project management standards and practices.
Prepare a list of tasks that must be completed before workers can proceed with projects on their own.
Make sure your employees are properly trained so they can complete their assignments to the best of their abilities.
Update existing organizational charts to reflect the changes created by the PMO.
Prepare a schedule of projects that will be handled by the PMO.
Open a dashboard that lists each of the projects that are either in progress or planned, showing details like cost and anticipated completion dates.
Key takeaways:
Under a centralized project office, members of the organization are able to manage portfolios and programs more efficiently.
If the business is trying to adapt its product lines to new markets, they need a tool that is simple enough for them to use right away.
Communicate with your team members more effectively in real time.
Align your team with the company's overall program management plan. When people are aligned with the plan, they can get work done more quickly and efficiently.
Get new projects under way quickly. This is critical for businesses that need to enter new markets or that need to release products quickly.
Keep your employees engaged, which will lead to better performance.