Tips for Creating Team Building Activities and Being a Hands-On Leader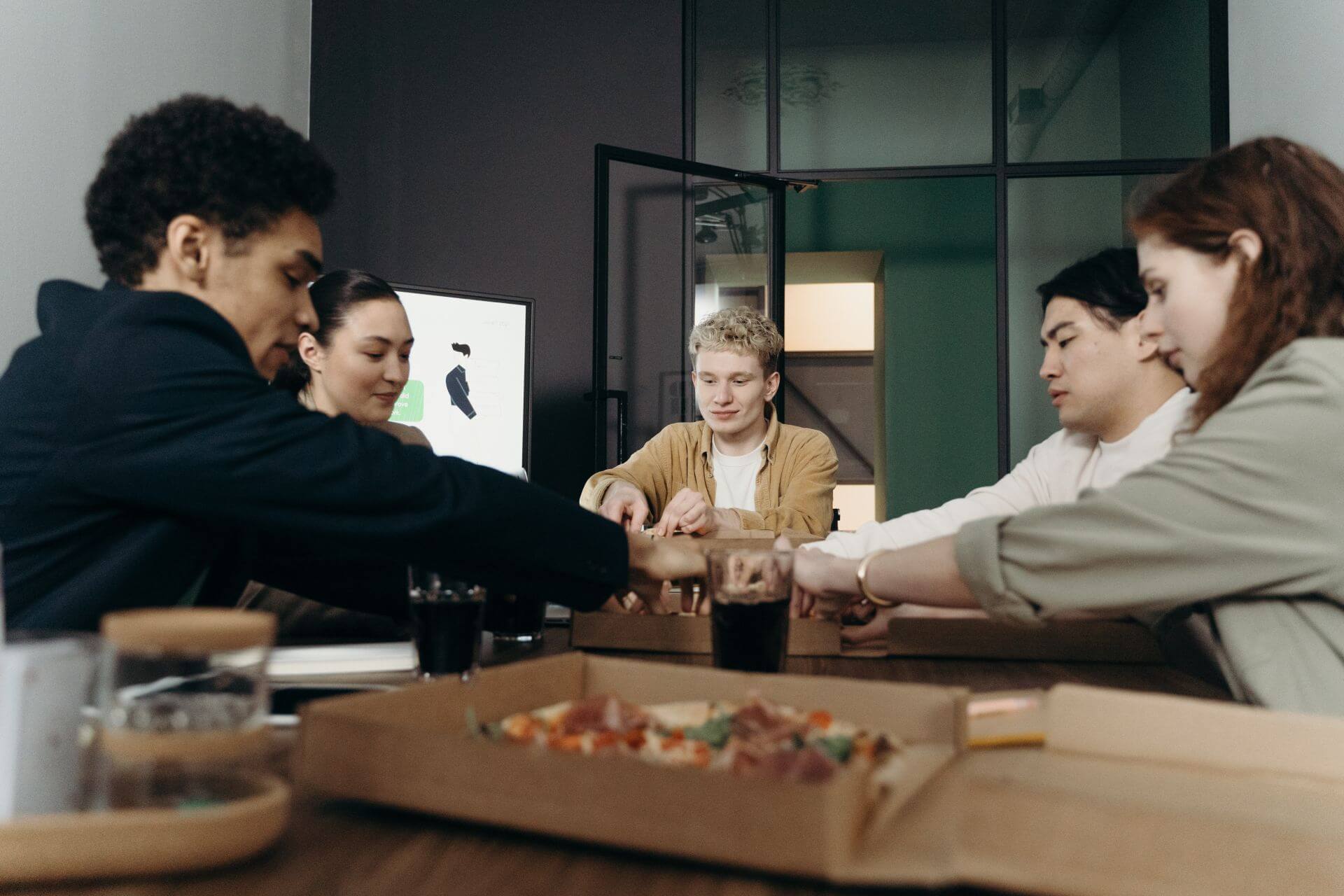 Team building can be a valuable part of your company culture. It helps develop trust, respect, and empathy among your workers, which can enhance their ability to collaborate. It also helps employees feel like they're part of a team, which boosts morale and productivity. But how do you get started?
This article will cover some of the best ways to boost company culture with team-building activities and how you can be a more hands-on leader.
Follow the Five C's
A vital workplace's hallmark starts with a comprehensive understanding of the five C's:
communication
commitment
confidence
camaraderie
coachability
While all five of these can operate separately, working together is always better to create positive company culture. Additionally, you need to think about your values and vision.
Does everyone who works for you truly understand your company's vision, or are they just going through the motions to collect a paycheck?
Not having a clear vision of what you expect from them is demotivating, sometimes depressing, and can even lead to strife among coworkers.
Explain Your "Why"
Even though they work under you, everyone needs to understand why you make your own decisions. Once they see the bigger picture, it'll be easier for them to fill in the gaps and get their work done more efficiently.
In turn, productive workers usually equate to a happier workplace.
Don't Be Afraid to Work with Your Team
While it's true that you're supposed to be able to handle a lot of the responsibility by yourself, you should still try.
It's essential not only for your mental health but also for effective team collaboration and the success of your project that you don't try and take on everything solo.
As a leader, you want to do a lot of things.
First, you must ensure that your team is well-informed and on board with their work.
It would be best if you also kept an eye on how the company is doing financially and how it's progressing in its market.
Should there be any problems or issues at hand, you'll need to figure out what's happening before they escalate into more significant ones.
That said, feel free to delegate tasks to your team when necessary. Many new leaders feel awkward dishing out orders, but it's not as bad as you think. You'd be amazed at how much you can accomplish working together.
Know Your Group When You Start
When planning a team-building activity, knowing what your group is capable of is essential.
Try to find out how much experience they have in the area that you'll be working with. You can also talk about their strengths and weaknesses as individuals or group members to better understand what they're capable of doing together.
It would help if you also thought about what you want to achieve during your team-building exercise. This can help determine which activities best suit your goals and budget.
Or some other activity might be better suited for achieving those goals. For example, there could be an outdoor concert coming up where everyone needs tickets, so going through the process of reserving them as a group could be beneficial.
Have Fun
If you want your staff to be more engrossed in team building, you can do a few things. To start, fun group activities help break the ice, build rapport and facilitate better communication among team members.
While they don't have to be frivolous, engaging and interactive games that test memory, imagination, and corporate teamwork can get everyone involved in what they're doing together.
Plan an event with a mix of physical and mental challenges. Team building exercises should provide both kinds of challenges: those that focus on each individual's strengths and require collaboration between all participants to succeed at them together.
No one should feel like they have to perform or win. It's more about getting everyone together in a relaxed atmosphere where they can get to know one another and form friendships.
Assess Both Group and Individual Needs
The first step in creating a successful event is determining the goals. This can be done by looking at the company's mission statement, motivations, and objectives.
You also need to understand what motivates your team. Once you've determined what your company wants to accomplish, it's vital to assess how well each employee fits into those goals and objectives.
If some employees are doing great things, but others need to work on their skills, they might not all be motivated by the same thing when it comes to an exercise or activity.
That's why it's so important to make everyone feel welcome.
Schedule Activities Regularly
To keep the momentum going, it's also important to schedule enough time for activities. Strive for at least twice a month, and ensure you only schedule some of your activities in one day.
Instead, plan them at different times during the day and on other days of the week. Your focus should be doing things that break up the workday without feeling forced.
Understand the Benefits
Team building is a process that helps people work together more effectively. It can help everyone feel more comfortable with each other and the company.
Group exercises help people feel more comfortable with each other so that they can communicate better on projects and in meetings. For example, say some of your drivers want to improve safety features while behind the wheel.
On the other hand, you also want a non-judgment place to discuss ideas, like installing fleet dash cams. Dash cams boost your ROI and increase your drivers' safety.
Since you can see what they're doing while on the job, it can deter those who need to drive more safely.
However, once they know their actions are visible in real-time, most people will be more inclined to follow your rules and the rules of the roadways.
Organize Company Sponsored Activities
There are many different ways you can go when it comes to team building.
Many organizations prefer to have their employees participate in a company-sponsored activity that is fun for everyone or something relevant to the business.
Consider doing something educational or cultural, depending on your organization's and its employees' needs.
Whatever you choose, make sure it's something everyone will enjoy. You want your employees to feel included and addressed.
Creating a healthy company culture means finding ways to meet everyone's expectations without others having to sacrifice their wants or needs.
Be Specific About the Goals of Your Team-Building Activities
Before starting to plan a team-building activity, you must make sure you have defined the problem.
If you don't specify the problem, your solution will likely be ineffective and inefficient.
That said, the first step in defining your team-building activity goals is determining what exactly needs improvement within your company or group of individuals.
People are frequently so focused on what they want to achieve that they forget why their organization exists.
Summary
If you're looking for new ideas to help your team work better, team-building activities can be the answer.
Though you might feel apprehensive about the idea, try getting everyone involved in a group activity.
You'll be surprised at how much your employees get to know each other and have a good time when you organize team-building activities for the company.
While it might seem an overwhelming task at first, try to map out all the activities you could do.
Soon enough, you'll have an idea that works for your company. So, try it out.