IoT Project Implementation: the Benefits and Barriers for Tech Companies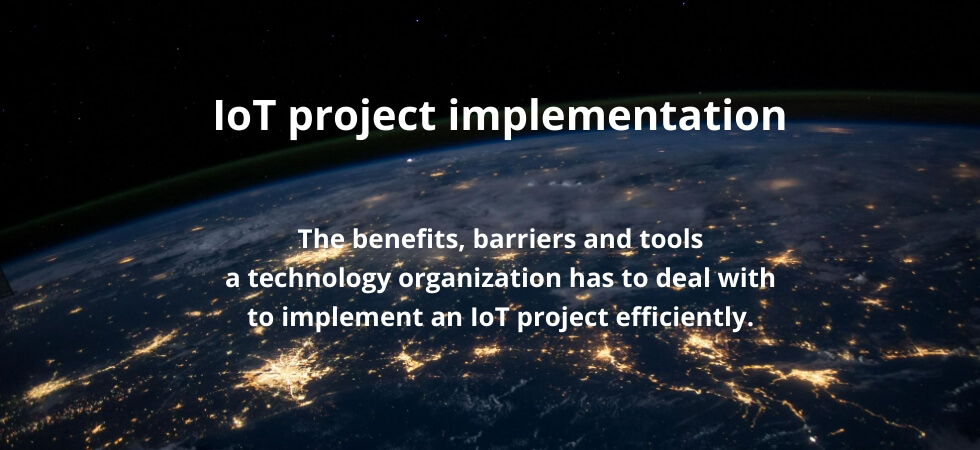 The connected economy will count around 25 billion IoT devices globally by 2021 (Gartner). The framework of the Internet of Things (IoT) can help project teams and IT decision makers to deliver new technology solutions that improve overall operations and solve business problems – faster and at lower costs.
Many organizations are feeling optimistic about IoT project implementation despite some barriers and uncertainties that can break IoT projects. Some prefer to address IoT issues in-house. Others refer to trusted tech partners and system integrators that help deal with technology risks and handle IoT projects efficiently.
IoT project implementation by numbers
Based on Gartner's 2019 survey findings, the vast majority (84%) of project-oriented organizations have already adopted formal IoT project implementation practices or are planning to, within the next five years, by 2024. As expected, those organizations (aka "IoT adopters") have reaped some of the business benefits the IoT project framework is meant to bring in and are moving on to new ones. Still, they have some work to do to understand all the possible benefits of an IoT-based project implementation strategy.
In particular, 67% of IoT adopters from IT, healthcare, and manufacturing are taking seriously the idea of "connected" project management to deliver meaningful business outcomes by the first six months of implementing an IoT strategy. Today only 19% of IoT adopters remain in the planning and research stage, and they still need 9-18 months to implement IoT project management. The rest companies need 2-3 years to learn more about IoT's possibilities in their project management frameworks and how to implement it successfully.
However, even successful IoT adopters need some extra help in deploying an IoT-based solution for their own or client's business. IoT project management produces a solution – in-device (edge) analytics, cloud connectivity, sensors monitoring, etc. – that addresses a specific business problem. Due to the lack of relevant expertise, 38% of successful adopters have to seek external IT consulting services to deploy an IoT-backed solution and understand its possible business benefits.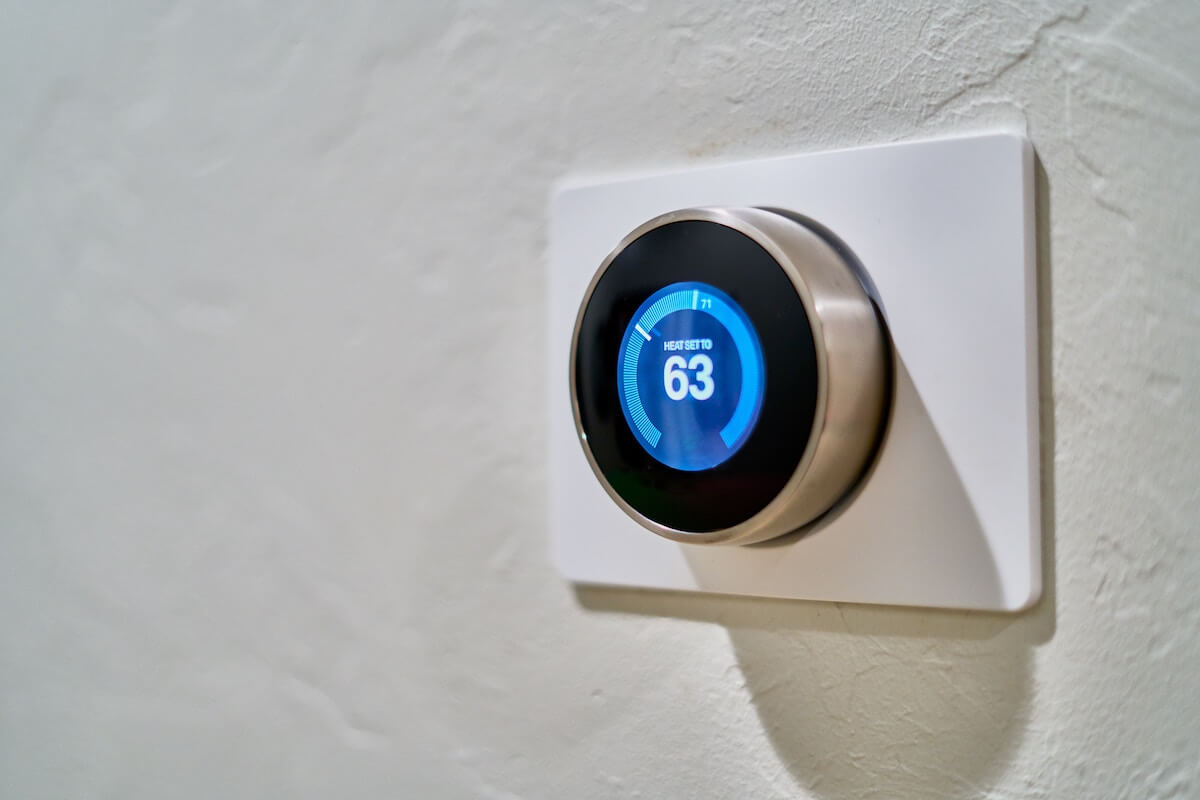 Business benefits and barriers
According to longviewiot.com, organizations that have successfully implemented IoT project management expect meaningful improvements in several areas:
Overall operational enhancements – 59%
Cost savings – 48%
Increased productivity – 44%
Shortened project delivery time – 43%
Improved device tracking – 37%
Predictive maintenance – 30%
These improvements make sense. An organization is more likely to run into an IoT-based project management process despite possible risk issues associated with interoperability and security.
To succeed, an organization will first have to address pre-implementation barriers such as cost, expertise, and market change. As it matures implementing more complex IoT projects, the organization will face new challenges and obstacles to address in its journey.
IoT and ML project implementation
As it's been mentioned today, IoT project implementation remains a challenge for most organizations that already have IoT-backed strategies in place. However, that doesn't mean connected IoT technologies have failed to deliver meaningful project results.
According to postscapes.com, a web portal about connected economy trends, technology-oriented projects managed with Big Data, IoT, and machine learning (ML) are demonstrating excellent performance and low failure rates thanks to improved operational efficiencies and reduced resource waste. The emerging technologies allow project teams to interact and learn from each other, thanks to AI-powered cognitive tools such as real-time data from sensors. It paves the way for rethinking technology-based project implementation approaches.
Not surprisingly, IoT adopters are increasingly implementing AI and ML technologies in their project management domains to avoid common issues, such as inefficient processes and tasks, missing equipment or personnel, and the inability to track project assets locally, regionally or regionally or globally.
On the other hand, early IoT adopters are most likely to encounter other project management issues, such as contract overbilling, cost overruns, and fines for running overtime/budgets. Perhaps, an effective solution for all of the problems could likely be finding third-party help in IT consulting agencies that could provide the right expertise and advice for implementing IoT and ML tech projects.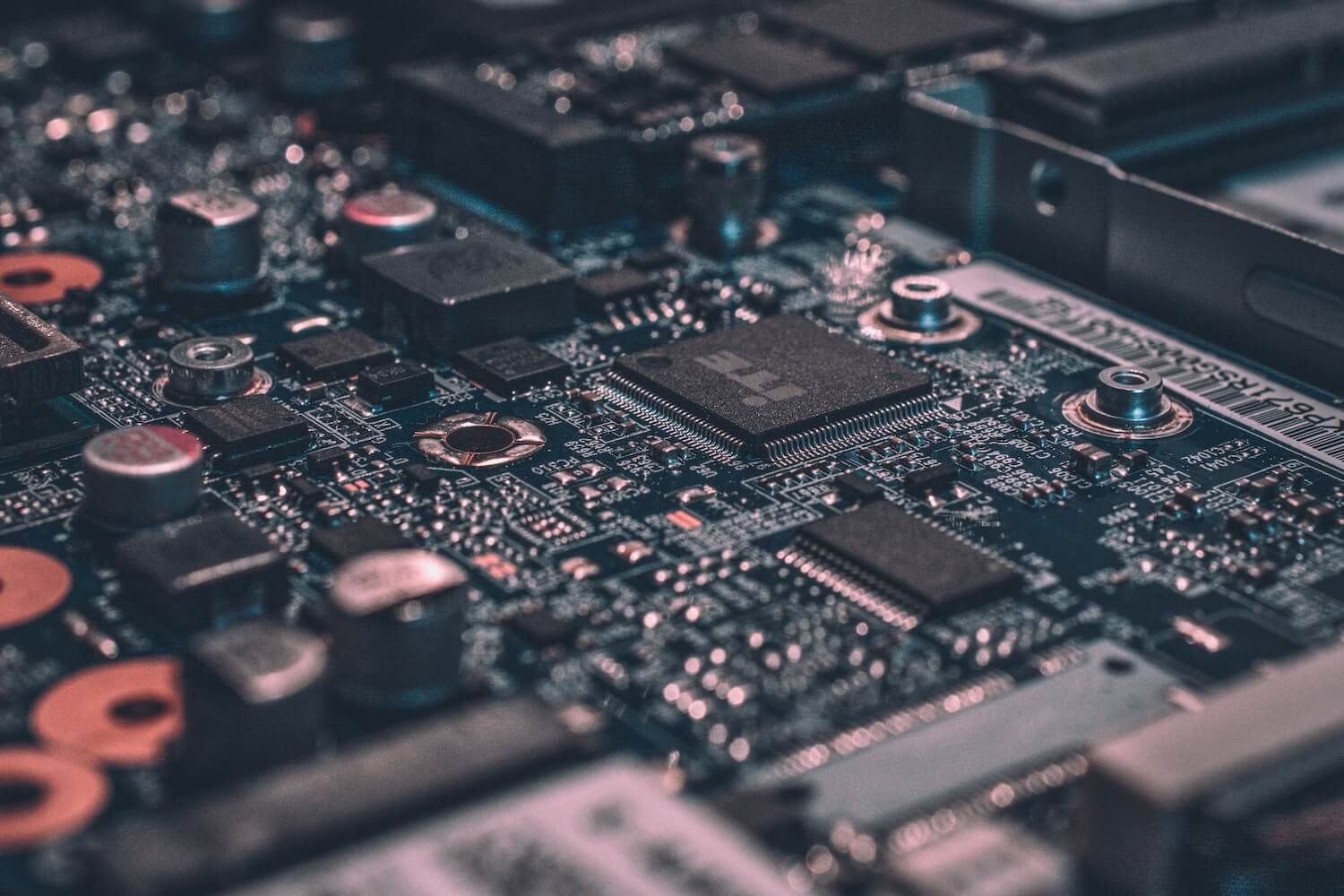 Engaging third parties
As longviewiot.com reports, the idea of do-it-yourself (DIY) dominates among IoT adopters. Despite issues regarding IoT project implementation as well as respective solutions to choose from, about half of technology companies plan and implement their IoT projects in-house. Only 33% of IoT adopters are ready to delegate technology project management tasks to third-party solution providers and system integrators.
High-tech specialization could be a possible reason why the in-house approach is so prevalent so far. Some organizations might be keeping IoT projects internal because they specialize their IT personnel in specific niches and sub-domain technologies.
On the other hand, the lack of relevant skills and expertise could substantiate a growing demand for third-party IT consulting. Since the Internet of Things technology itself remains in its infancy, many companies have no competent internal teams to handle their IoT projects efficiently.
As the market of IoT and ML grows from month to month, most organizations will likely stand to benefit from third-party technology consulting. In the next 1-2 years, finding third-party experts to plan, manage, and deliver IoT projects in line with business goals will be easier. Also, all-in-one IT consulting service packages could be a good option for providing smart sensors, in-depth cloud analytics, and end-user software for complete IoT project implementation.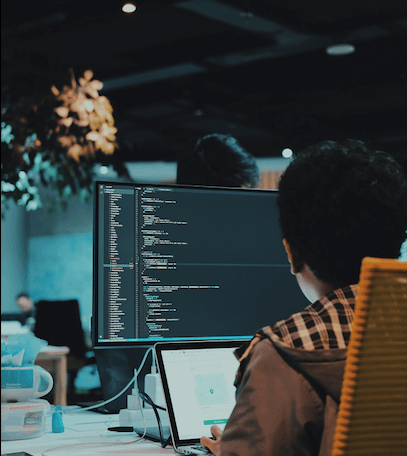 Final word
As the market of connected devices and IoT grows at a fast pace, there is a strong need for clarity about what tools, benefits, and barriers a technology company has to deal with to accomplish IoT projects.
Technology-based project management can help companies to streamline business operations, reduce overhead costs, and improve equipment tracking. Machine learning, Big Data, and other emerging technologies should help project managers to map out tech-based solutions for specific business goals.
Third-party parties and tech partners can be a great way to implement an out-of-the-box high-tech solution that puts an organization's project management on a fast track to enjoying IoT benefits.