Mastering the Art of Learning in Medical School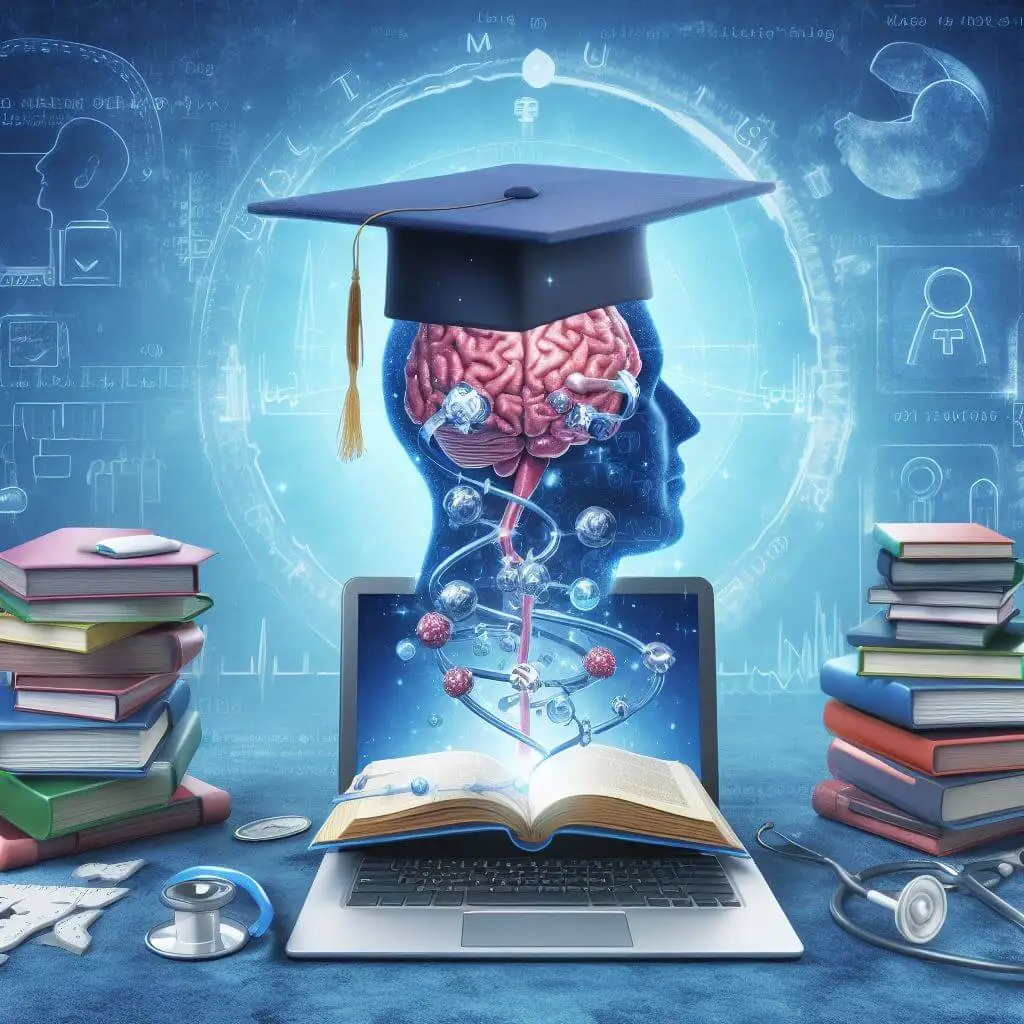 The journey through medical school is like navigating a complex maze of knowledge. Each twist and turn presents a new challenge, a new opportunity to learn and grow. It's a path that requires not only hard work, but also strategic learning.
Here's how to master the art of studying at medical school and rise to the challenge of this demanding academic environment.
Consistent Assessment: Your Learning Ally
Daily reinforcement
The amount of material in medical school can be overwhelming, but the key to staying afloat is consistent revision. By revisiting material regularly, you turn temporary memorization into long-term knowledge, preparing you not only for exams but for a lifetime of medical practice.
Master medical basics
As you delve into the theoretical aspects, also turn your attention to the practical tools. For example, consider studying the stethoscope and its use in basic diagnostics, the electrocardiogram (ECG) for cardiac assessment, and the intricacies of a single cell sorter used in advanced cellular research.
Understanding these tools through regular review and self-testing will ensure that you're prepared for both the theoretical exams and the practical clinical experiences of your medical training.
The Shift to Active Learning
Engage and retain
Traditionally, learning has often relied on passive reading and memorization. In the high-stakes environment of medical school, however, this approach falls short. Active learning is the key to a deeper understanding of medical concepts.
These include interactive methods such as quizzes and flashcards, which require you to actively engage with the material, reinforcing retention and understanding.
Interactivity and collaboration
Group study and peer teaching are not just study aids – they are essential for a deeper learning experience. By discussing and teaching concepts, you reinforce your understanding and are more likely to remember the information in a clinical setting. This collaborative approach also mimics the teamwork inherent in the medical field.
Two Dimensions of Medical Knowledge
Factual versus procedural knowledge
It is important to understand the dichotomy between factual and procedural knowledge. Factual knowledge, such as the details of biochemical pathways, forms the theoretical basis of medicine.
Procedural knowledge involves the practical application of this theory, such as performing a physical examination. A strategic approach to learning both types of knowledge is crucial to your success as a future doctor.
Time Management: A skill to Cultivate
Time management is a critical skill in medical school. It involves prioritizing tasks, setting goals and planning strategically. By mastering time management, you will create a balanced schedule that accommodates intense study sessions, clinical rotations, and necessary leisure time, leading to a more sustainable and productive medical school experience.
Proven Learning Techniques Backed by Cognitive Science
The science of studying
The science of learning is central to medical education, where techniques such as spaced repetition play an important role. This method of reviewing information at increasing intervals is not just an academic concept, but a proven strategy.
Research has shown its impressive effects, with studies showing that it can improve knowledge acquisition by up to 50% and strengthen retention for up to two years. Such techniques are essential for medical students, who need to retain vast amounts of information effectively and efficiently.
The digital edge
Embracing technology can offer a significant advantage. Spaced repetition software, such as Anki, customizes your learning experience, ensuring you spend time reviewing the material you find most challenging. This adaptive approach to learning is essential for effectively covering the vast curriculum of medical school.
Project Management: A Vital Skill for Medical Education and Practice
Medical students and healthcare professionals often have to work on projects, such as research, quality improvement, or community outreach. These projects require planning, coordination, and execution of multiple tasks and activities, often involving different stakeholders and resources. Project management is the skill of leading and managing these projects effectively and efficiently, ensuring that they meet their objectives and deliver value.
Project management can help you achieve various benefits, such as:
Improving your academic performance and career prospects by demonstrating your ability to handle complex and challenging tasks
Enhancing your teamwork and leadership skills by collaborating with others and delegating responsibilities
Developing your critical thinking and problem-solving skills by identifying and overcoming obstacles and risks
Increasing your satisfaction and motivation by working on meaningful and rewarding projects
Contributing to the advancement of medical knowledge and practice by producing high-quality outcomes and deliverables
Creating Effective Study Tools
The power of outlines
Outlines are more than just organizational tools; they are the framework on which your understanding is built. By creating concise and focused outlines of lectures and textbooks, you can distill complex information into digestible segments that are easier to review and remember.
Active use of study materials
But creating study materials is only the first step. Active engagement with the material is crucial. Regularly quizzing yourself and engaging with the content in a dynamic way ensures that the material moves from short-term memory to long-term retention.
Discover Your Unique Learning Style
The most effective study approach is one that is tailored to your personal learning style. Reflect on the methods that work for you and incorporate them into your study routine. As your medical education progresses, continually evaluate and adjust your strategies to ensure they remain effective and relevant to your learning needs.
Conclusion
As you navigate the demanding world of medical school, remember that the goal is not just to pass exams, but to build a comprehensive foundation of knowledge. Embracing active learning, consistent revision, effective time management and personalized study methods are critical to mastering the art of learning in medical school. By adopting these strategies, you'll not only prepare yourself to be a successful medical student, but also lay the foundations for a fulfilling career as a healthcare professional.
Medical education is a marathon, not a sprint. By applying the strategies discussed here, from active learning to time management, you will improve your ability to absorb and retain the vast amounts of information presented to you. This in turn will prepare you for the real challenges of medical practice, where your knowledge, skills and ability to learn will have a significant impact on the lives of your patients.