Project Knowledge Management – The Importance of Managing Project Knowledge
---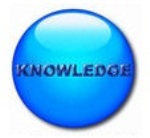 If you ask me about ways to make your project team more competent, I will answer that a truly efficient way to let your people better understand your project is through managing project knowledge. The importance behind project knowledge management is that you can apply knowledge transfer methodologies throughout the project management lifecycle to use the information collected from previous projects and make current project be managed more efficient, and benefit from better project performance. While project knowledge transfer lets you find and share proper information across your teams, managing project knowledge also means optimizing the use of the information in current project. And that is one more aspect of the importance.
About Project Knowledge Management
If your project team suffers from a lack of efficient knowledge transfer, then this situation leads to wasted activity and poor project performance. Without clearly shared goals, tasks and other information it is hard to do things efficiently. In a number of cases your team will fail with performing roles and assignments as there are no information management practices implemented to share and distribute project data.
Theoretically, project knowledge management is a separate discipline within project management that aims to find the best way for accumulating and sharing knowledge between employees in a performing organization. In practice, managing project knowledge means carrying out a series of processes that include training, learning and development. Project knowledge management refers to a systematic sequence of activities for organizing and distributing knowledge, developing and training teams, and implementing and maintaining technologies to ensure that relevant and filtered information is being properly used by and accurately shared across employees.
Why Managing Project Knowledge is Important
The logic of managing project knowledge includes the idea for grouping the multiple project processes and transferring the knowledge to create a system that helps arrange project information and simplifies access and use of project data by the team. Through implementing project knowledge transfer methodologies you can leverage existing knowledge in terms of completed projects and then connect your employees with the existing information technology space of your organization to automatically save time and deliver current project faster and with better results.
There's no doubt that project knowledge management is highly important to efficient project planning and implementation. Today in complicated and complex projects there is a high probability of losing initiative directions by teams which are not focused on the critical activities. This results in impaired performance and wasted efforts. Meanwhile, implementing a system for managing project knowledge transfer will help avoid misleading and focus teams on the right initiatives.
Effective knowledge management reduces the burden on your project manager's role which assumes taking responsibilities for creating a learning environment within the project. This job becomes much easier if you understand how to transfer project knowledge and share information across your employees.
---