Project Staff Management in 3 Steps (A Quick Checklist)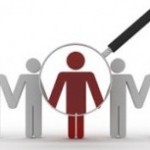 Simply saying, project staff (HR) management is a series of process for ensuring that the right people with the right abilities and tools are assigned to the right tasks at the right time. Developing a staffing plan helps project managers to perform the processes of effective staff management which is one of the most important factors in leading a project to a successful outcome. In this article we briefly review the key steps to creating a staffing plan.
Project staff management is one of the key processes for within the Process Groups, according to the ideas of the PMBOK Guide. The key activity of this process is selecting and assembling a team and developing a staffing plan that specifies how to meet the requirements for acquiring human resources. A sample project staffing plan is based on high-level staffing needs and requirements identified at the initiation phase. This document addresses the following issues:
How the employees will be acquired;
How long they will be needed;
what skills are required;
what type of training is needed.
You can do the following staff management checklist to take the necessary steps to developing a project staffing plan.
Step #1: Review the inventories
Inventory of available human resources.
Inventory of HR knowledge and competencies.
Inventory of HR workload capacities
Inventory of non-human resources available to your employees.
Step #2: Review the tools for staff control
Work Breakdown Structure (WBS) that includes tasks and to-do lists without resource assignments.
Schedules that represent project time-line and durations for the tasks.
Goals and deliverables associated with each of the tasks.
Step #3: Review a staffing profile
Link the tasks to resource availability.
Make resource assignments according to the project's critical priorities.
Keep the organizational chart up to date.
Review assigned roles and team responsibilities and make sure they're being performed appropriately.
Maintain HR management tools and keep staff controls on track on a regular basis.
Make employee assignments with a 20% contingency for unexpected problems in your staffing plan.
Track staff assumptions and verify that they are correct.
Periodically validate that you staffing plan covers roles, responsibilities and tasks assigned to employees.