Project Communications Management Plan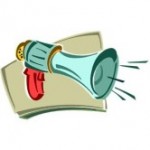 In general, a project communications management plan is a formal document that identifies how communications will occur within a project and how they will be managed. In this Project Communications Management Template you can learn basic steps for creating such a. Use the template as a checklist of tasks to plan communications in your project.
Conduct Situation Analysis

Before developing a plan for managing communications it is important to conduct some kind of analysis. An analysis will be an essential part of your communications strategy that defines the general position or context of your project, operating at a specific point in time. A situation analysis should be conducted to identify and investigate a combination of circumstances and events occurring at a given time within your project. Such an analysis will allow defining and interpreting the state of the project environment, providing the context and knowledge for planning. Often, SWOT analysis is used to investigate an existing communications environment, so you can use this kind of situation analysis to work on the development of your communications management plan and examine the environment.

Considering the said above, take the next steps to conduct the situation analysis in order to develop the plan:
Review performance of all communication channels within your project.
Identify Strengths, Weaknesses, Opportunities and Threats (SWOT) of the environment.
Develop hypotheses about meaningful relations between the circumstances within the communication environment, so that you can proceed with estimating threat entities, assessing vulnerabilities of the communication process, and identify the level of risk posed by specific threats.
Investigate any lessons learned from past projects; probably, you can try to make a revision of your organization's previous projects, so that any mistakes made in the past will no more trouble you.
Make a summary of the information obtained; then this will be the basis for making a drafted communications management plan.
Establish Objectives and Guidelines
Since you've conducted the situation analysis and identified vulnerabilities of the communication process, now you can try to establish objectives for your plan, while placing emphasis on the strengths and opportunities. You should also work on setting improvement goals to make the communications management process more predictable. Take the following steps:
List three major objectives to be achieved during the process. For example, your objectives might be: 1) Keep stakeholders informed of the project's progress; 2) Improve team productivity; 3) Increase customer involvement.
Create and share guidelines for managing communication channels within the working environment. For example, your guidelines might include: 1) All messages within the project will be distributed through pre-established channels; 2) All critical communications will be tracked by the key stakeholders; 3) Strategic and critical decisions are to be taken by senior management only.
Define the Target Audience Groups
At this step you need to define individuals and groups that your team will formally communicate with. All the stakeholders involved in your project should be divided into target audience groups; then each of the groups should be allowed to access communication messages depending on given authorities and rights. For example, you can organize the stakeholders into these audience groups:
Project Sponsor – members of this group will receive information on the project's progress, high-priority risks and ideas.
Project Team – members of your team will access information on project planning and implementation and communicate with senior management.
Quality Manager – this person will review information on risks and issues, status of quality assurance & control activities and status of project deliverables; etc.
Risk Manager – this person will track information on project risks, mitigation strategies, contingency plans, etc.
Design a Communications Schedule
This step is about creating the schedule of communications to identify which events and activities are required to deliver right communications to the right people at the right time during the course of the project. Do the next tasks:
Develop a detailed schedule of events for your communications management plan, and for each of the events, specify durations and completion dates as well as also any dependencies.
Define the purpose for each of the events listed in your schedule.
Set timeframes for the events.
Define what information the events will deliver to whom.
Build a Communications Matrix
Once you have created the schedule and listed all the events in detail, next you need to identify persons responsible for managing your sample plan and review its effectiveness. Take the next actions:
Create a Communications Matrix which is a spreadsheet showing names of stakeholders responsible for each event of the communications schedule.
Define success criteria for each of the events and how to measure these criteria.
Add names of stakeholders who will review effectiveness of the communications management process.
Add feedback tracking tools (such as questionnaires, feedback forms and surveys) to the matrix in order to improve communications through receiving feedback from the team.