Key Duties of Executive Teams and Managers in IT Projects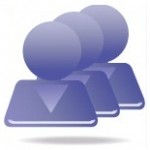 Successfully managing IT projects requires executive teams to use effective tools, software and methodologies (like Agile or Waterfall) that all together create a foundation for project research, development, product design, manufacturing and distribution. Since usually an IT project has a distinct implementation process, there is a strong need for executive teams to understand their duties and responsibilities for performing the PM function and eliminating most of the common pitfalls.
This article is dedicated to defining the key duties of executive teams participating in managing IT projects and crafting implementation strategies. We hope the article will help IT project managers, team leaders and executives to better understand how to carry out the key duties for successful IT project management.
Three Tasks of Executive Teams
Typically, a team of executives involved in planning and managing IT projects is responsible for three core tasks, such as follows:
Outline an IT project strategy.
Make a detailed implementation plan for the strategy.
Execute the plan to produce the strategy goals.
Considering these tasks, daily duties of the executive team and managers should be identified. The team members develop an software development strategy and define goals, then share the course of action, coordinate the implementation and keep track of progress. Such management activities as scheduling and budgeting get low-level status comparing to the tasks. Meanwhile, they are essential for identifying tactical implementation duties of executive teams for tracking and managing development projects.
Key Duties for Managing IT Projects
The project management function requires senior managers to take the core tasks into account to define daily duties. The link between the tasks and the duties should be created in terms of the strategic goals and objectives of the performing organization in order for the project management effort to experience success within that organization.
In this context, here is a list of the key duties for executive teams and managers involved in managing IT and software development projects:
Track project performance on a daily basic to ensure that work results 1) are produced as expected and in line with the proposed implementation plan and 2) contribute to achieving the business objectives outlined in the strategy.
Review the delivery of measurable project benefits to ensure that these benefits are 1) produced within schedule, cost and risk and 2) realistic and appropriate to the business.
Provide governance for team members and lead the implementation process to ensure that there is a shared understanding between IT specialists and system users.
Build performance benchmark for measuring processes and also keep track of the necessity to make improvements to the existing project environment.
Manage risks and uncertainties.
Recognize the necessity to accommodate change.
These key duties should be assigned to executive teams and carried out by the team on a daily basis. Then successful implementation of the duties will provide the success of IT project management. Senior managers and team leaders must be held accountable for the duties to support IT staff, maintain project feasibility, and ensure that implementation processes are not circumvented by the pitfalls that cause project failures.