Project Deliverables Statement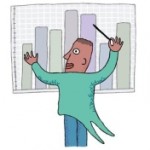 In order to state deliverables for a project, it is necessary to identify and specify the key characteristics for each of the deliverables. These characteristics are Milestones, CPD (Cost Per Deliverable), Budget, Activities Required, and Requirements. In this article we will talk about the project deliverables statement and also what deliverables mean.
What are Project Deliverables?
A project deliverable is a tangible, measurable and observable output that is planned to be achieved or produced to accomplish a project or its separate part within a certain time period and at certain cost. In other words, deliverables are all the items (products and services) that are gained or produced upon project completion.
Project Deliverables Statement
To identify and set up the deliverables for your project, the following items need to be considered while developing the implementation plan:
Milestones. For each deliverable, you should list milestones that are to be achieved in order to produce that deliverable. A project milestone is a scheduled check-point along the project implementation course that shows if the project work is on the way to successful delivery, so tasks and jobs are being performed on schedule, under budget and according to expectations. Project milestones are general indicators of progress to demonstrate whether completion of ongoing activities contributes to the timely and overall fulfilment of the deliverables being achieved.
Cost per deliverable (CPD). Every deliverable has a cost – the total amount of time, money and labor to be spent on producing and implementing that deliverable (product or service, or its component). The cost per deliverable forms the budget for your project.
Budget. Cost per deliverable and milestones define the overall budget for your project. The project budget is a critical indicator of progress that shows percentage complete per deliverable in terms of funds spent. The project budget should include the project work to be specified by both expected and actual values.
Resources and responsibilities. According to deliverables identified and milestones set, human resources should be allocated to achieve or produce each deliverable. Every member of the project team gets a list of task assignments, project roles and responsibilities associated with deliverables in order to perform the project work and produce deliverables under budget.
Activities required. In the project implementation plan there should be defined and described activities being undertaken to deliver the project, as well as those activities which the project will not be extended to. Activities required to fulfill the project and produce its deliverables will define the project boundaries – measurable and auditable characteristics that identify what belongs to the project and what doesn't belong to it.
Requirements. Requirements for a project are qualitative and quantitative interpretations of the interests and expectations of the key stakeholders. Project requirements are closely linked to project objectives, budget, assumptions and timelines. They are critical to achieving the project success, because incorrect, inaccurate, or excessive statement of project requirements will result in delays, productivity losses, wasted resources, or/and customer dissatisfaction.
When all the characteristics of the deliverables are measured, identified and budgeted, they are regarded as stated. The next step is to make the product scope considering stakeholder requirements. The right statement of product scope is critical to achieving success, and it gives a foundation for setting and managing expectations on who is doing what, from project initiation to closure.