Using Project Implementation Plan to Produce Deliverables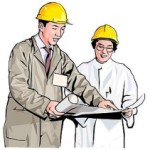 As an effective project manager, you always strive at organizing scarce project resources, working under tight deadlines, applying reactive decision making, controlling project change, and generating maximum team performance. All the actions are about implementation of your project.
Although the business case for your project has been perfectly developed and you have reached an agreement with the project stakeholders, implementing the project may turn into a complicated task that you are hardy to complete.
In order to succeed in project implementing, you need to learn how to design a project implementation plan which is one of the major project management documents. Having such a plan you are able to implement project management processes, coordinate effort of the team members, state the project scope, identify project deliverables, and respond to any scenarios actually running within your project.
The plan is the basic component of the respective system. Fundamental project management knowledge proves the effectiveness and efficiency of the project implementation system.
Definition
An implementation plan for a project refers to a detailed description of actions that demonstrate how to implement an activity within the project in the context of achieving project objectives, addressing requirements, and meeting expectations.
The purpose of the project implementation plan is to provide  stakeholders with the confidence that accomplishment of current project has been well considered, and to list the tasks, activities and processes involved in producing deliverables.
The project implementation plan allows learning the following how-to's:
Plan implementation activities that ensure successful project delivery and stakeholder satisfaction.
Apply management best practices to initiate, carry out and close projects.
Organize procurement management activities and keep procurement documentation on track.
Manage changes according to change management plan.
Implement risk management techniques and risk mitigation policies.
Define the project scope and schedule duration of tasks confidently in order to achieve better project time management.
Implement project monitoring tools and controls to keep the project manager and the team on track of the project course.
Recognize and apply the best project quality management practices that lead to improved quality of project deliverables.
A kind of PM software is usually used to design the plan. You need to use such software to create a working environment in which project resources (people involved in your project) can assist you with managing the project implementation process. To-do lists, project checklists, tasks, patterns and templates are tools that project implementation software gives you to build the environment and organize your team.