Five Tips on Project Tracking: How to Keep Your Project Moving to Success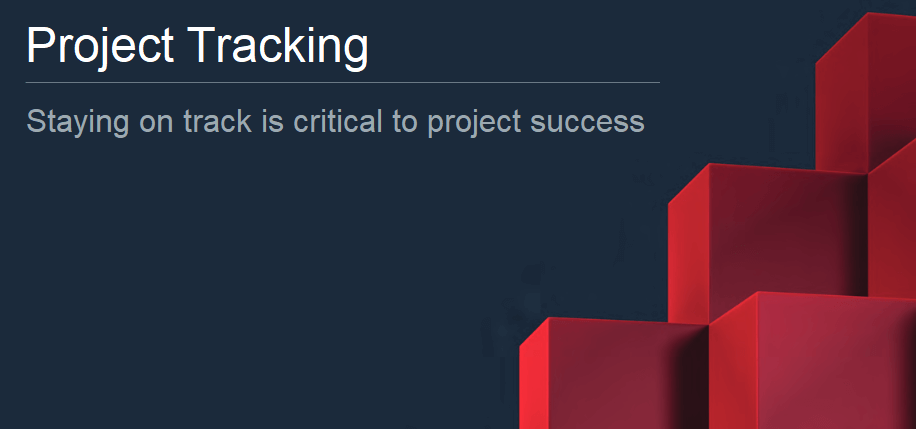 For many people involved in managing projects, it's a tough challenge to manage human resources, allocate time and cost, improve team performance, cope with issues, mitigate risks… Project tracking activities will helpful at this point.
In order to succeed in delivering your project, you will need to get an understanding of how to track your project and what items need to be monitored.
The given below tips include five pieces of advice that you can use to track your project and keep it moving to successful completion.
Tip #1: Track time and cost
Good time and cost management contributes to the success of your project.
You should determine if your project team is likely to complete the project on time. By monitoring work schedules and project timelines, you can reveal any task that is running late and then determine how that task affects the overall progress of the project.
You also want to find out whether your project is likely to be delivered on budget. Referring to the budget of your project and delays, you can look for ways that could allow you to save more time and money.
A combination of cost and time tracking will let you finish tasks earlier, delay non-critical tasks for the same of keeping to the project baseline, and find ways for reducing costs and the project scope.
Tip #2: Track human resources
Your project is carried out by the project team, so proper allocation of human resources and respective tasks is vital for successful project accomplishment.
Resource tracking is an activity that allows you to keep a constant watch on the percentage of time and tasks assigned to each member of your project team.
By continuously monitoring task statuses and reviewing project progress, you can detect any procrastination and pending tasks.
You will be able to apply task delegation to remove overload, avoid "burnout", and mitigate risks of project failure. Proper activities help achieve balance workload and fair allocation of tasks between the members of your project team.
Tip #3: Track team progress and efficiency
Tracking the progress and efficiency of your project team ensures compliance of ongoing activities and the project plan. PM tracking refers to monitoring the percentage of tasks completed to date.
Efficiency tracking refers to monitoring the number of tasks completed on time. You need to track these items to be aware of whether the team is progressing project activities according to the project requirements and objectives.
Often efficiency and progress information on projects is tracked with the help of various templates which include two parts: one is the project baseline, another one is ongoing project activities.
Templates are usually used by project managers and efficiency analytics. You can use PM software to design and apply such templates to your project.
Tip #4: Track risks, changes, issues
While your project is carried out, it encounters risks, changes and issues at some point. Project issue tracking is an activity aimed at developing preventive action plans that allow resolving issues and reacting to changes as quickly as possible when they come up. It also refers to that activity and becomes an important task of the project manager.
You should continuously watch risks, issues and changes throughout the whole project life-cycle.
Once you have detected an issue, risk or change, you need to set a target resolution date and take actions to resolve the issue. PM software will help you develop and manage a detailed schedule for all of your target resolution dates.
Tip #5: Track project health
Project "health" refers to a big-picture view of all the parameters that characterize your project. It allows reviewing the project at macro level, while you have gathered all the information required at micro level.
PM software allows performing calculations to estimate time and cost usage, measure project team efficiency, track HR resources allocation, analyze risks, and assess issue resolving measurements. Such software solutions help you create a single a database in which you can keep and update all the records on your project. For example, some people use Excel dashboard tools to log project activities and make necessary calculations.