4 Effective Ways to Promote Your New Business Website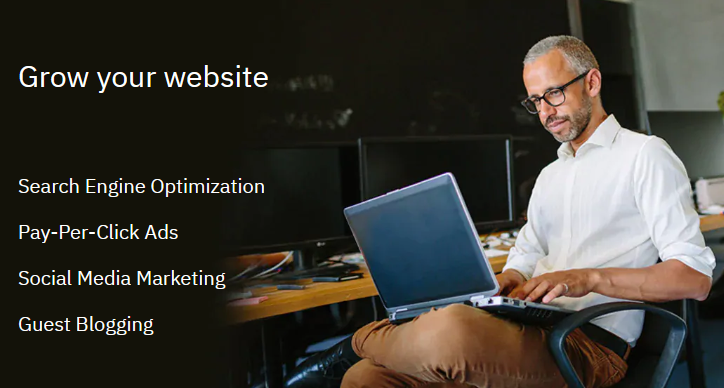 Starting a new business, whether e-commerce or not, requires a website these days because consumers love shopping online.
Therefore, if you have made the smart decision and made a website, it's now time to spread the word. But before getting into that, you should ensure your website is good enough for the people. Only a fast, stylish, easy-to-navigate, and mobile-friendly site can have a chance in the online world.
As an entrepreneur, you have to think about the long-term and short-term while also keeping your budget in mind. Therefore, try out these four ways to promote your site.
Search Engine Optimization
SEO is a popular method used to get higher on the search engine results pages. It's a long-term strategy that requires some technical knowledge and a lot of planning. Since it's long-term, it might not be able to give you customers tomorrow, but it can surely help over time.
Among the best ways to implement this strategy is through blogging. While you should use short and long-tail keywords in your web content, you should also consider adding a blog section dedicated to helping your targeted consumer base find solutions. The solution will, of course, be you.
Pay-Per-Click Ads
PPC ads are widely popular among businesses and anybody who has the funds and wants to boost their website ratings as soon as they get in the game.
PPC marketing is a complicated short-term method that can get visitors to your site as soon as it goes live. The concept is similar to SEO, as you have to target keywords and optimize your content for search engines for the best result. But instead of simply writing content for your site, you promote it as well through ads.
Since it's not easy and doing something wrong will be a waste of resources, you should consider working with a PPC agency.
Social Media Marketing
Social media has a massive impact on everything, including businesses. That's why you also need to have a social media account to interact with your consumers and reach more people.
You can showcase the trending or the featured products on social media to show people what your brand is about. However, it will be hard to get followers in the beginning on your own. That's why you should consider working with influencers or paid promotion to get more exposure.
You can also use contests, giveaways, and offering discounts to get more customers and getting their contact information. You can use that for things like email marketing.
Guest Blogging
Guest blogging or posting is a strategy used by novices to increase their authority or build a reputation in a niche.
Finding more reputable sites that will allow you to post some type of content and include a link to your site is basically the goal. By doing this, you can get more visitors from those reputable sites, and the search engines will like you more. It will also contribute to increasing your domain authority.
You should also allow and invite others to guest post on your site. Beginner freelance writers usually love to do it for free.