What is IT Procurement Process and How to Manage It?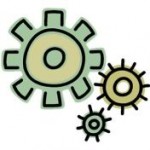 IT procurement and purchasing activities within the framework of project management are essential to any organization which uses information systems and equipment to drive projects, processes and procedures. Actually today you can hardly find a company that does not implement various IT systems and solutions to plan and carry out strategic and operational processes because computers and software solutions are integrated parts of the enterprise-wide project management system.
The management of IT procurement process needs to be carefully learned and examined in order to create a foundation for providing a company with high-quality and effective computer systems, telecommunications equipment, hardware, and software (read this Project Procurement Management Template to learn more).
What is IT Procurement?
IT procurement is a series of activities and procedures referring to acquiring information technology. Often IT procurement activities are combined into a single process.
IT Procurement Process is one of the key strategic business processes within every organization. It is the way to make the organization "feel" better and do its business projects because all necessary products and services are available. The process allows determining requirements for IT systems, communicating with suppliers, administering procuring contracts, managing assets and assuring quality of the products/services procured.
A Model of IT Procurement Process
In each company there should be implemented a model of IT procurement process to exchange information about managing procurement procedures and tasks, and to maintain collaboration between people involved in the IT procurement process. Such a model serves as a framework used by managements teams to make the process of acquiring information technology easier yet comprehensive. This will provide the company with required IT hardware, software and systems and achieving project procurement best practices.
An IT procurement process model means a representation of the process as a suite of sub-process groups, such as:
Implementation
Management
Let's view each of the sub-process groups in detail.
Group 1: Implementation
The sub-processes of this group include activities and procedures that entirely describe the life-cycle of IT procurement an individual product or service steps through. Each separate procurement starts with setting requirements, then sending a procurement request to vendors for contract signing, and completing the contract in the specific terms and on schedule. The group consists of the following IT deployment sub-processes:
Requirements Setting refers to reviewing IT investment business case and determining business justification, specifications and approvals to initiate the IT purchasing process. It includes such procurement procedures and tasks as 1) Organizing project teams; 2) Using investment analysis techniques (like cost-benefit analysis); 3) Finding alternatives, measuring IT procurement opportunities and risks; 4) Determining benefits; 5) Obtaining necessary approvals to proceed with the IT procurement management process.
Acquisition engages IT procurement managers in evaluating and selecting appropriate vendors and signing IT procurement contracts for the necessary products/services. It includes 1) Identification of strategic sourcing solutions; 2) Creation of communication channels with procurement vendors; 3) Evaluation of IT supplier proposals; 4) Negotiating best delivery terms with vendors.
Contract Execution is targeted at managing and coordinating all the activities associated with the fulfilment of IT procurement contract requirements. The sub-process includes 1) Expediting of orders; 2) Contract administration; 3) Acceptance of products/services; 4) Installation of systems; 5) Management of warranty and maintenance services.
Group 2: Management
This group of the IT procurement process includes all the procedures associated with the overall governance of IT procurements. Such procedures are usually general to all purchase events occurring within an organization. The group includes the following sub-processes:
Vendor Management includes IT procurement procedures and tasks related to the optimization of customer-supplier relationships in order to add value to the business. Vendor Management allows developing procurer portfolio strategies, administering IT supplier relationships, measuring purchasing performance, and communicating with procurement contractors.
Asset Management: it refers to optimizing the use of all IT assets within the company throughout their entire life-cycle in order to achieve IT procurement best practices considering the existing business needs. It includes such activities as 1) Development and maintenance of asset management strategies; 2) Administration of information systems; 3) Cost analysis of IT asset ownership; 4) Management of asset disposal policies.
Quality Management engages IT procurement teams in assuring and implementing continuous improvement in the procurement management process, and in all the products and services provided for IT purposes within the company. This sub-process includes such procurement procedures and tasks as 1) Product testing; 2) Acceptance testing; 3) Product quality checks; 4) Procurement contractor reviews; 5) Facility audits.
The listed groups and sub-processes define a model of the IT procurement process. Such a model allows a business organization to create a foundation for efficient purchasing activities and to reach best practices of IT procurement.
IT Procurement Software
The process cannot be managed without using strategic procurement and sourcing software solutions. Such software provides a set of planning tools to use the model, organize the sub-processes, related tasks and workflows.
A complex procurement management software solution allows for:
Creating procurement items lists
Establishing communication channels with procurement contractors
Tracking and controlling status of IT purchasing contracts
Organizing procurement documentation
Establishing IT inventory management
Implementing quality control and assurance
Powerful IT procurement ERP systems make sense of each iteration within the procurement management process. Managers are enabled to track changes made to IT procurement projects, measure relative risks and create response strategies, implement IT procurement solutions, and take procurement opportunities.
The Web offers online systems (e-procurement software) that besides the listed benefits allow managing the recruitment process, keeping track of current IT procurement jobs, organizing it procurement training and measuring staff performance.