How to Write an Ace Project Management CV: Tips and Tricks
A Project Management CV is a quick representation of your character and professional experience. Chances are it will be the first impression that an employer will build upon. As a result, it is essential that you make your first impression impeccable to secure the job.
When looking at getting a position as a Project Manager choosing the right format of your CV is a great way to demonstrate your key skills and abilities, such as planning and risk management. An outstanding CV should highlight all your expertise while still being attractive to read and understood by your target audience.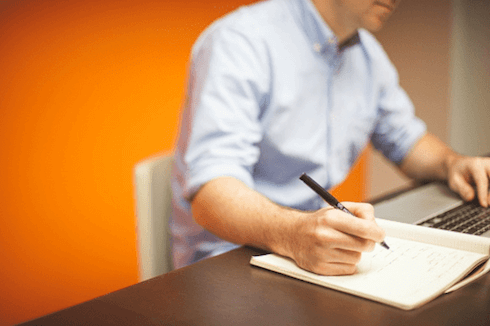 Profile Summary
A Project Management CV should start with a short paragraph that introduces you as a candidate with a focus on the work-related characteristics. Make sure your opening includes the main facts: your job title, qualifications, the domain you specialise in (finance, marketing, IT etc), the sector you work in and those areas of expertise within project management you think are worth paying attention to. As this section is designed to inform the employer about your potential it has to be clear and concise to grab the reader's attention from the beginning. Keep this section as focused around the specific role you are applying for and limit it to 4 and 6 lines long.
Experience
Your work experience has to be documented in reverse chronological order. This means that your most recent occupation is listed at the top of the resume. Focusing on your most relevant duties and late achievements, you should describe your responsibilities in a way that would give the person reading your resume a complete picture of your day-to-day activities and overall performance. Highlight how the obtained experience and skills would be transferable to the Project Management job you are applying for. Entering the months or years you held that job for will speak of your professional "maturity" in the field.
Education
List your education strictly in reverse chronological order. Your most recent and relevant qualifications will help you back-up your knowledge and expertise. Key aspects to include would be the educational establishment you attended, course title, course dates and the result you achieved. Even though as a project manager, you will not have just graduated from school, employers will still want to take a glimpse of academic qualifications such as A-levels or GCSEs. The certificates, diplomas and awards you worked hard on to get should be outlined in a separate paragraph.
Interests
This is not going to be a turning point, however, listing your hobbies can help give employers further insight into your personality and interests outside of the office reality, so including this section is always recommended. Don't try making this section the center of your CV, so keep it short.
Referees
References are a hugely important part of the recruitment process and if you have never been asked to present them until now there is a good chance you will have to at some point. Hiring recruiters like to see a proof for the candidates' claims and if something doesn't seem right they will ask additional questions during the interview to clarify and/or confirm their doubts. However, sometimes there can be reasons as to why you do not wish to present references at this stage. If this is the case, simply add in "references available upon request".
If you decide to include references you have to make sure the person whose details you're going to include doesn't mind and is available to be contacted. Such details should include the name, address and contact number or email of your reference.
Project Management CV hints & tips summary:
Your CV should be no longer than 2 A4 pages.
Keep your CV simple and easy to read.
Tailor your CV to highlight the right aspects of your experience for a particular industry.
Avoid spelling mistakes, information and dates that conflict with one another and incorrect/ false contact details (email address, phone number, etc).
Keep your CV regularly updated.