Strategic Business Planning: Definition, Output, Role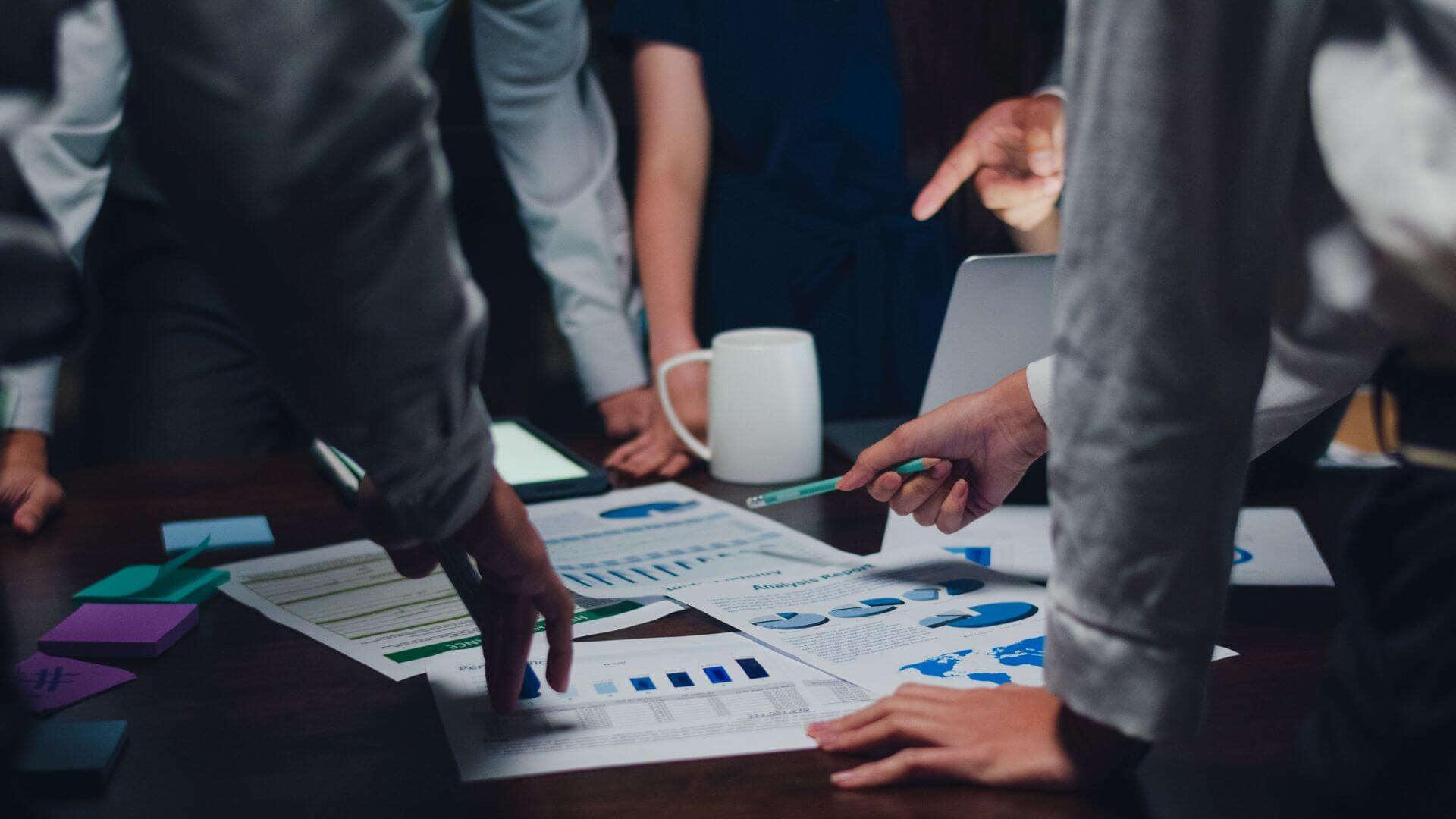 Successful businesses are not built overnight: it may take months of hard work before your business can generate any profit. Strategic business planning is a process that involves analyzing your current situation, assessing the competition, and anticipating trends. This process helps you to plan for future activities that will help you to address your business' current challenges.
In this blog, we will look at the definition of strategic business planning, discuss its output and explore the role of the business plan.
Define Strategic Business Planning
In simple terms, strategic business planning is a series of logical and creative steps to identify long-term business objectives ranked by importance. It is a complex process of collecting information, analyzing input data, and conducting internal and external assessments of available business resources.
SWOT analysis is often used as a primary assessment tool to investigate the business environment and identify the Strengths, Weaknesses, Opportunities, and Threats of the chosen business model. The process is central to ensuring a company's financial and social development from a strategic perspective.
Strategic Business Planning is a high-level management process undertaken to identify and approve a business organization's framework, vision, long-term goals, directions, and objectives. This process ensures that the company positions itself appropriately, considering its marketing capabilities, technological advantages, and available resources. In addition, it serves as a foundation for developing tactical plans and solutions to achieve desired entrepreneurial intentions and commercial benefits.
The process of strategic business planning aims to accomplish the following key objectives:
To develop a clear vision of the company's future, including long-term goals and short-term plans.
To provide a framework for tactical business decisions and activities to help the company implement its business goals.
To stimulate change management and become a building block for further business development.
Finally, strategic business planning identifies the company's competitive analysis and provides measures to control external influences that could affect the company's performance.
For example, an app company like Softorino needs to build a business strategy for 2023 based on its product pipeline, marketing budget, and technology stack. So the company first analyzes its competitors on Product Hunt and Apple App Store to monitor the popularity of different apps and games. It then collects qualitative research data from surveys of customers who have tried Softorino's popular apps — WALTR PRO, for example. A common question, "How to add audiobooks to iPhone without iTunes," is part of the survey data.
This analysis will ultimately help the company identify actions it must take next year to remain competitive. With a solid grasp of the competitive landscape, Softorino can begin to plan which features it will focus on and integrate into future versions of its apps.
Why Strategic Planning Matters to Business Success
Strategic business planning ensures that the company's financial and social development is long-term. Over time, it will advance the company's growth by identifying its strengths and weaknesses, opportunities, and threats. A well-thought-out strategy provides a foundation for developing operational plans to achieve desired financial and social benefits.
Strategic planning prepares businesses for competitive environments, which can offer different choices to their competitors. It opens up new options and encourages entrepreneurship and investment.
Strategic business planning supports the definition of long-term company strategic goals and targets, updated as the company's performance changes. The definition of these goals also determines the tactics for achieving them under market conditions.
To be more precise, here are three key factors that determine the role of the strategic business process:
Correlate expected benefits and produced outcomes. As we already know, the process's outcome is a comprehensive business strategy. Using such a strategy, we can create a link between the benefits we expect to gain and the outcome our business produces. Having a well-developed business strategy enables us to acquire the capability to achieve the expected benefits from the delivered outcomes.
Fit potential with available resources and the external world. Strategic planning of business activities allows for determining a company's core competencies and assessing business potential. Then by creating an effective business strategy document, the company gains an opportunity to fit the business potential with available resources best and to handle the challenges of the external world.
Provide competitive advantages. The strategic business planning process is a foundation for developing a marketing plan dedicated to promoting products/services, attracting the target audience, increasing sales, and strengthening a company's competitiveness. Through creating a comprehensive business strategy template, the company can efficiently plan for marketing goals and acquire the capability to provide sustainable competitive advantages.
Business Strategy
A business strategy is the specific output of the process. It is a formal business imitation document that states the long-term business intentions of a company and makes a foundation for developing implementation (tactical) plans.
By using SWOT analysis decision makers can create such a strategy, which consists of the following key elements (sections):
Business Vision
Mission Statement
Business Values
Objectives and Goals
Plans
Programs
What Makes a Good Business Strategy?
A good business strategy is based on a clear vision of a company's future and objectives. It should be flexible enough to allow the company to meet its short-term goals while allowing enough time to achieve its long-term plans. A good business strategy is generally based on the company's strengths, the market environment, and projections for growth and profit.
The critical elements of a good business strategy are as follows:
A clear strategic vision that provides a direction for future activities.
Internal and external analysis of the company's strengths, opportunities, and threats.
A long-term goal that motivates employees and encourages them to help achieve company goals.
A measure to evaluate company performance and identify the success of its strategies.
An integrated and specific plan for action to achieve the strategic objectives.
Business Strategy versus Business Plan
The strategic business plan could also be called the strategic business framework or business strategy. The distinction between these two terms is essential to ensure that the right resources are applied to creating a strategy and that the business framework is not being used as a vehicle for tactical circumstances.
Here are several differences between business strategy and business plan:
The business strategy reflects the company's goals and competitive position, while a business plan is an operating manual that supports the day-to-day operation of the business.
The former focuses on the company's vision, while the latter provides information about its activities to achieve it.
The business strategy is a means to evaluate the company's available resources, while the business plan must capitalize on these resources.
In fact, a business strategy can be considered a general vision of where a company wants to go in terms of structure, form, and function. On the other hand, a business plan contains a set of activities, procedures, or policies that are planned to achieve the vision. Strategic business planning is a process through which you can create and implement a business strategy.
Wrapping Up
Strategic business planning is a tool for implementing a company's vision and achieving corporate goals. It provides a framework for developing strategies to achieve long-term goals, and it supports the implementation of these strategies with detailed plans and activities.
Strategic business planning is a non-trivial task to solve. But it will be worthwhile, as the resulting plan will provide an essential "roadmap" for business success.
A good business strategy defines a company's vision, goals, and objectives. It also clarifies why a company is positioned in the market.