How to Choose an Accounting Software System for Your Business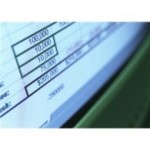 How to choose the best accounting software system for my business? This is a very important question that every business owner has when facing the need to manage finances.
What do you think about it? How will you choose an accounting software solution for your business? What criteria will you use? This article is written to help you answer all these questions.
Let's define accounting software
Perhaps, the best and easiest definition of accounting software has been given by one by Vangie Beal, the Managing Editor at webopedia.com:
A class of computer software, or program that helps accounting professionals manage accounts payable and receivable and perform finance management operations at scale. The simplest accounting programs, sometimes called personal finance managers, are single-entry systems that automate tasks such as check writing and record keeping.
Here's the Google Trends graph on the search phrase "accounting software" in the last five years.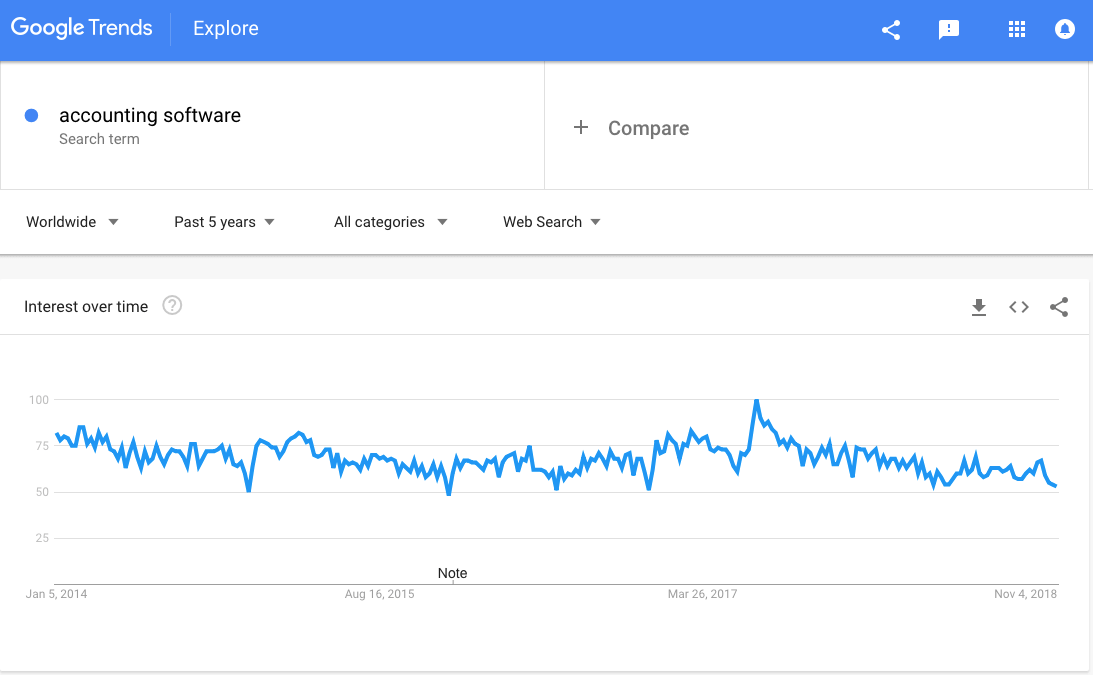 You can see stability of the search term over time, which proves the necessity of accounting software systems for business.
Today, with cloud technology, SaaS & b2b economy, businesses can acquire accounting programs on a pay-as-you-go basis and as a subscription plan. Browse Capterra's list of accounting software solutions to find the best choice of yours. Also, we suggest that you look at their big research that will guide you through different examples of finance software programs.
Here are the top 5 considerations for helping you choose the right accounting software system for your business.
1. Functionality
When deciding on one or another accounting software system for your business, first consider the level of functionality that your company requires from the accounting system. You need to set up a suite of basic requirements to functionality by considering what your business needs today and may need in the future in terms of efficient finance management.
You should think about future updates or upgrades of accounting software solutions and consider if there will be a necessity to purchase additional modules, extensions, add-ons and/or tools.
It might even make sense for your organization to invest in a full array of corporate management software in order to satisfy your accounting, financial, and other business needs. Also you should take into account if the account software program is customizable and compatible with the existing virtual environment of your company.
Summary: Make sure functionality of the software system for accounting meets both current and future finance management requirements of your company.
2. Training and Expertise
Introduction and adoption of accounting software systems often require staff training. If your employees are not familiar with the chosen accounting software application they are unable to operate.
That's why you should consider the need for staff training and investigate employee expertise in order to find out what training resources are required for software adoption. You can consider installing a simple system for accounting so your accountants or bookkeepers will not have troubles with the adoption.
Meanwhile, you should also remember about the Functionality which is one of the key factors for choosing the best accounting software program. Because it is hard to find both simple and featured systems you should try to reach consensus between simplicity and functionality.
Summary: Investigate user requirements of the account software application and find out if current expertise and skills of your employees will be enough for successful adoption of the software so that each user will feel comfortable when operating the system.
3. Reporting Requirements
Reporting helps companies to review status of business operations and activities within a certain period of time. Without reporting it is impossible to get an idea of financial success.
That's why you should set up your business reporting requirements as to accounting software. For example, your business needs to produce management accounts monthly; you want to receive expenses reports; your bookkeepers need to track debtors, creditors and their aging; you want the account software solution to generate VAT (value-added tax) and GST (goods and services tax) returns; and so on. It is up to you to decide on the requirements.
Summary: Make a list of business reporting requirements and make sure the software of your choice meets these requirements and fits into the expectations of your bookkeepers so that you will receive the required reports generated by the software.
4. Internal Control Tools
Internal control tools are the eyes and ears of your business so you should select an accounting software system that helps your company to avoid fraud and errors during the business cycle or to determine it when failure happens. There can be many internal control tools, for example, reconciliation system, user authentication, audit trails, change management, user profile history, permissions and administration, and other tools.
Summary: Be sure the chosen software system for accounting and finance management provides internal control tools that simplify user activity tracking and change audit.
5. Cost-Effectiveness
The final key consideration regarding choosing the best accounting software systems refers to cost-effectiveness. It is obvious that affordable and efficient solutions are in great demand so your business will also be interested in getting a cost-effective software system for accounting.
You will need to find the balance between the amount of money you're ready to invest in the system and the functionality required for your business. Also remember about staff training needs and expertise.
Many software companies, before implementation, outline how much the investment will cost and estimate the expected benefits of the new software so that you can make the best possible choice for the future of your business.
Summary: You will get the best accounting software program in case this program lets your business benefit from cost-effectiveness and sufficient functionality and options.
Conclusion
Efficient account and finance management significantly depends on availability of a system that features powerful powerful functionality, meets existing and future business requirements, provides necessary reporting capabilities, includes internal controls and becomes a cost-effective solution. When choosing an accounting software program you must remember about these considerations.