Key Components of Successful Project Management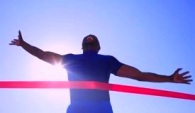 Many project managers and team leaders fail their projects because they plan to fail. Without the right understanding of successful project management these people are doomed to always fail with their project initiatives. You shouldn't make the same mistake but try to understand how to reach successful project management in practice. In order for you to deliver any project on time and within budget, there are quite simple yet critical components of successful project management to remember. As a person pretending to be a PMP (project management professional) you always need to remember about the components and follow the basics of successful project implementation and delivery. In this article we will give a list of the key components to help you better understand the fundamentals of good project planning and management.
Clear and Specific Requirements.

The first component of successful project management and implementation demands you to make sure that the requirements to your new project are clearly stated and written down in detail, so everyone involved in the project understands these requirements. Also make sure the interested parties understand what is not included in the successful project implementation. All this will require you to root out any uncertainties and unambiguous definitions regarding your project.

Regular and Effective Communications.

Through establishing effective communications channels that let employees share their knowledge and skills you can deliver the right understanding of the project requirements to all the parties involved. Verbal, virtual, written and other types of communications help build a bridge between employees who are enabled to maintain trust, detect potential problems and clarify details. Project management best practices always require using regular and effective communication channels to root out any assumptions, clarify requirements and manage customer's expectations.

Right Assignments.

Once the two previous components of successful project management have been addressed, the next step refers to the need for making clear assignments and allocating work to the team. Project assignments should be made to the appropriate person or group. Making right assignments means involving individuals with required skills and knowledge in collaboration and implementation. You should avoid multitasking and overload. Every assignment must be made in strict accordance with employee competencies. Also you should be ready to delegate tasks and make re-assignments in case of necessity.

Specific Dependencies.

In successful project management, dependencies show details on how specifically one task relies on another task. Setting dependencies is particularly important because it lets successful project teams to understand when and how the completion of one task impacts the start date of a dependent task. If you fail with defining specific dependencies, then your team fails with doing tasks in right sequence and your project gets into mess. Remember that frequently unclear and unset dependencies exist when all project assumptions are not rooted out. This means before setting specific dependencies it is required to root out any assumptions and communicate requirements to the team.

Strong Commitment.

This component of successful project management is based on the previous ones. Once assignments have been made to right people with needed skills and competencies and dependencies have been defined, you need to ensure that your team is committed to the project. Actually right assignments determine the commitment. If your people agree upon the work, understand the requirements, are ready to share their skills, and work in the collaborative environment, then this will establish a strong commitment to the project. Successful project managers always ensure that commitment is maintained and their projects are delivered within realistic deadlines and expectations.

Identified Risks.

The final component of successful project management & planning refers to identifying any potential risks in advance. Risk identification allows you to avoid missteps and reduce the probability of project failure. It involves developing a contingency plan that determines actions to take in case of emergency (e.g. project is out of scope, no funds available, critical changes in customer's expectations etc.). You must be ready to discuss, identify and evaluate all possible risks before the project starts and develop a contingency plan.
These were the key components of successful project management. In addition, I would like to say that there is also a need for project managers to be flexible. Flexibility in mind allows responding to any changes occurring the project and developing solutions to move the project to the right direction. So you should be flexible to follow the listed components of successful project management and implementation.