A Guide to Managing Your (newly) Remote Workers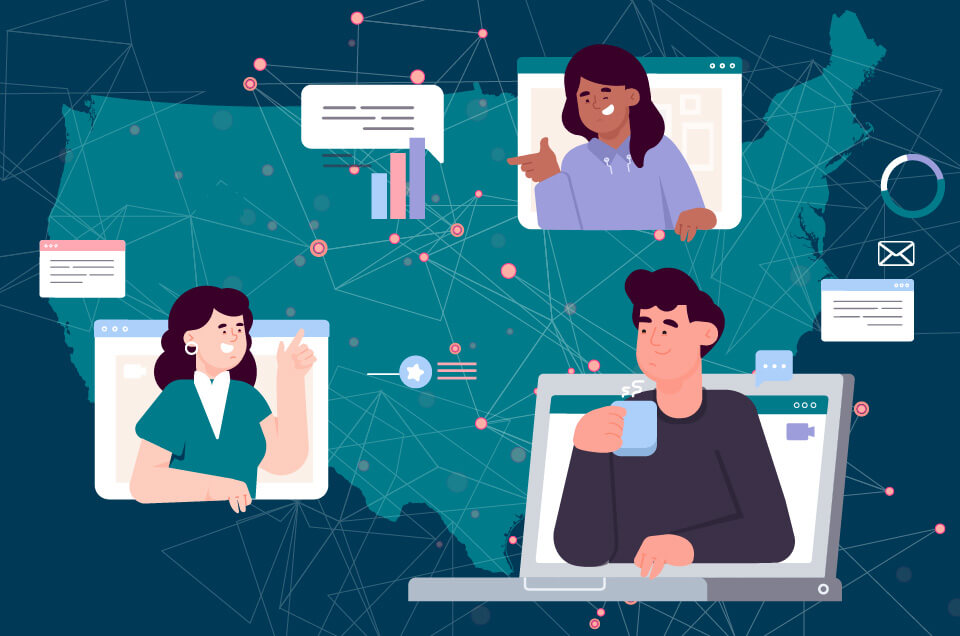 The Coronavirus pandemic has drastically changed our way of life. Many businesses across the world have closed down. Some of them have resulted in allowing their employees and teams to work from home (WFH) to prevent the spread of the COVID-19 virus in workplaces.
More than 4.3 million employees work from home, according to Global Workplace Analytics. But, many managers aren't aware of how they should monitor remote workers. It is important to train workers and establish effective remote work / WFH policies in advance. Here is a detailed guide to managing newly remote workers.
10 Tips (Checklist) for Managing Remote Workers
Companies can use these tips as a checklist for managing your remote workers and teams:
#1. Develop a Culture of Adding Workers on Phone Calls
In normal circumstances, when a supervisor needs to talk to a particular worker, they summon them in their office. But some managers tend to minimize online discussions with employees and contractors who are working remotely. You need to hold virtual discussions with employees to get their opinions. Install a similar software on the computer of each employee to have smooth communication.
#2. Make Regular Video Calls
Research shows that many people like nonverbal communication. It is essential to have a visual glimpse of what an employee is thinking as they work remotely. Making frequent video calls helps in understanding a worker's mood and assessing their reaction to specific work-related changes. You can use Google Hangouts, Zoom, or Skype to make video calls. Many businesses have shifted to making video calls to earn money online as the Coronavirus pandemic continues.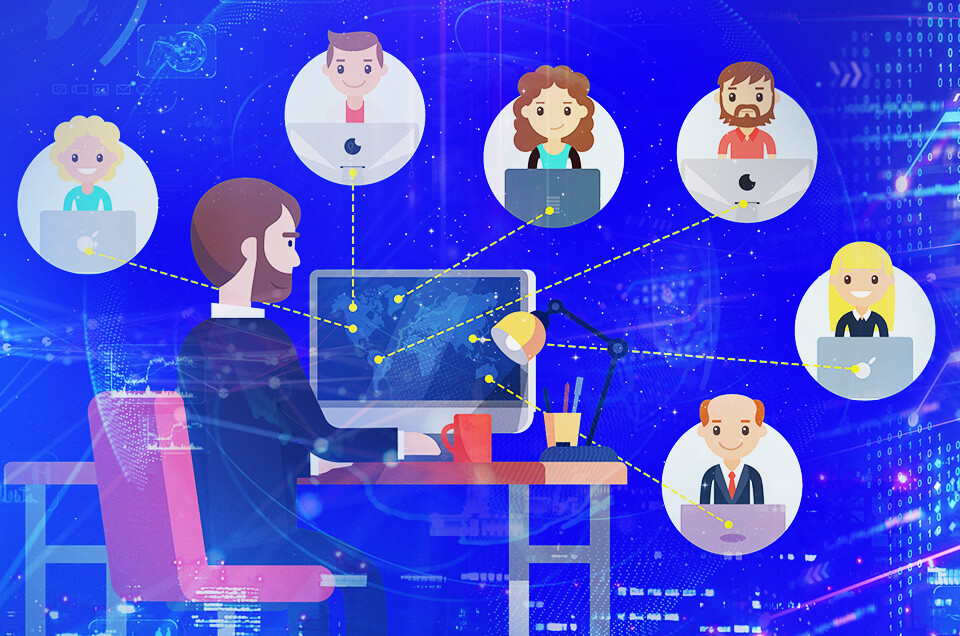 #3. Have Long One-on-One Calls
Building rapport with remote workers is a challenge for many businesses. It is important to make one-on-one calls with each employee to discuss issues ad hoc. Also, create an open-door policy that allows employees to call you freely. State your availability on Slack, Skype, or MS Teams to inform employees when they can reach you. For example, you can set one hour per week for one-on-one calls.
#4. Avoid Cancelling One-on-One Calls
Don't cancel any one-on-one call, as it will build resentment in your remote workforce. Some workers might decide to agree to all suggestions you make to avoid lengthy discussions. Understand that remote workers don't get brief announcements like they were used to in the office. One-on-one calls allow workers to share the challenges they have experienced over the week.
#5. Create Time for Small Talk
Some managers call employees when they want to give them instructions or get work reports. It is necessary to inquire about the personal life of your employees to determine whether they are healthy and have any marital problems. Such small talk makes them feel appreciated as individuals as it shows that you aren't just interested in their work productivity.
#6. Balance Schedule Inconvenience
You are likely to have remote workers from different time zones if you run a large company. This will hinder you from reaching all employees at the same time. You can schedule some video conferencing calls for late at night and others during the day to balance schedule inconvenience.
#7. Convey Emotion through Emoticons or Animated Gifts
You need to use verbal and nonverbal communication to keep in touch with all workers. Sometimes, it is difficult to convey a specific emotion or message through words, as they might be less impactful or aggressive. You can send gifts to remote workers to compliment them for their achievements. Also, using emoticons shows employees that you are approachable.
#8. Support the Career Advancement of Your Employees
Some managers treat remote workers like mercenaries. It is wise to treat them as employees rather than contractors. Each employee has aspirations and goals. Take the initiative to ensure that your workers are making progress in their careers by taking them to webinars and workshops. You can support employees without promoting them. Also, you can spare some time to have discussions with workers about their career development.
#9. Organize Face-to-Face Get-togethers Occasionally
Many businesses organize end-of-year parties for their staff. They offer employees an opportunity to socialize and have fun moments together. Besides, get-togethers build rapport among workers from different departments. You can hold a summit once a year or travel as a group to new destinations.
#10. Make Ideating and White-boarding Remote-friendly
Brainstorming is a common practice in many organizations. Sometimes it is a challenge for remote employees to share ideas with their colleagues, unlike in normal office settings. You can have an online environment that is friendly to facilitate ideating and whiteboarding. Give each employee an opportunity to share business ideas during online team meetings. It will improve the engagement and productivity of your staff.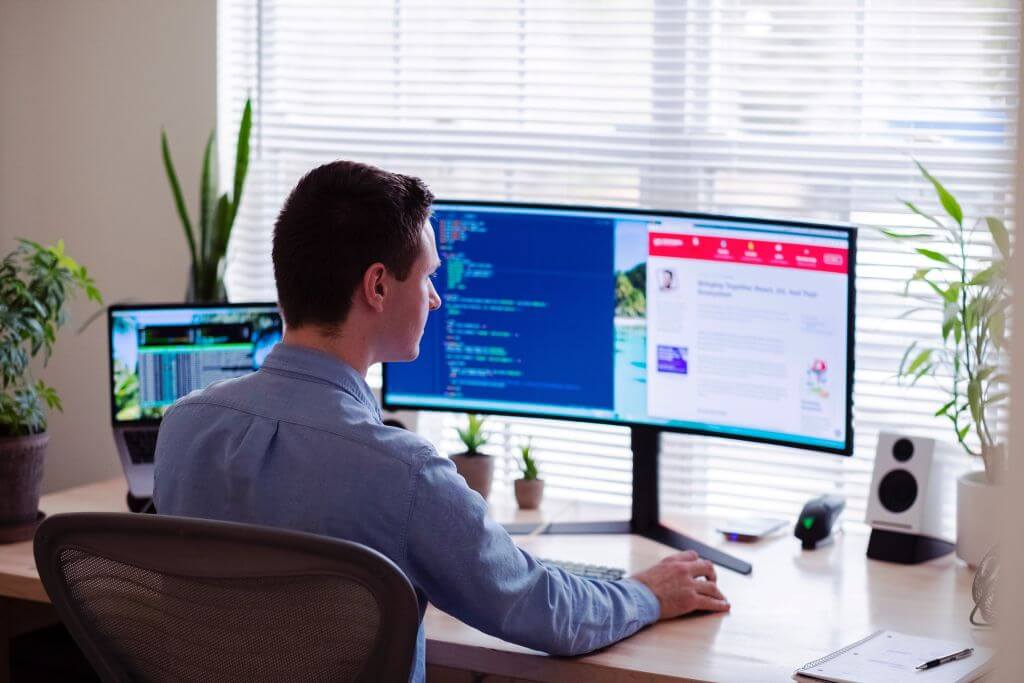 The Challenges of Managing Remote Workers and Team Members
Essentially, remote work is demanding to managers and decision makers at most times, especially during a global crisis like the COVID-19 which breaks decision making. In the beginning, companies might experience reduced job performance in high-performing employees and team members when they start working from home. Here are the common challenges that managers face when managing remote teams and employees:
Inaccessibility of information: Many new remote workers struggle to get crucial information from their colleagues. At times, it is tricky for them to get simple answers to simple questions. Also, interpersonal challenges might arise in a remote workforce. Some employees don't trust their workmates when they are in difficult circumstances. They often do not meet managers expectations.
Lack of face-to-face supervision: Remote work prevents successful managers from having face-to-face interactions with employees. Some supervisors believe that employees won't work hard remotely as they would on-site.
Distractions at home: Many employees with families often get distracted by their children and spouses at home. Managers need to urge remote workers to have adequate childcare and a dedicated workspace to minimize distractions at home.
Social isolation: Loneliness is a major challenge of remote work. An employees who were used to the normal office-setting feels isolated when he or she works from home / remotely. Extroverts are prone to social isolation, unlike introverts.
The number of employees who work from home has drastically increased since February. Remote work benefits workers, organizations, and managers. A State of Remote Work 2019 by Owls Labs shows that many remote employees and contractors work for forty hours per week. Managers need to take certain measures to improve the productivity and engagement of remote workers.