Ideal Precautions While Making a Project Management Plan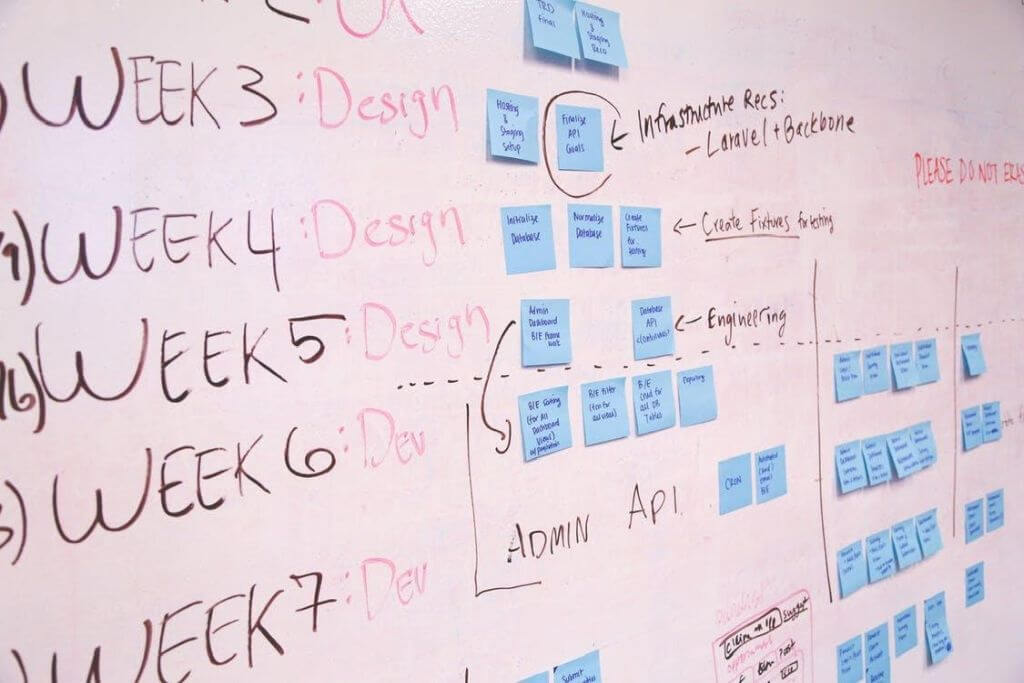 As a formally approved document that can be used to guide the execution while also serving as a measure of control, a project management plan verily deserves your utmost attention.
A project management plan is only as good as it is effective while taking into account all the variables that impact the execution and the outcomes it is defined to produce. In fact, you may very well come across various factors that can deeply influence a project management plan to yield potential results.
According to a recent study by Finances Online, organizations that utilize project management practices waste 28 times less money than their counterparts who don't deploy PM practices. Furthermore, 8 out of 10 project managers believe that project portfolio management is a critical factor in influencing business success.
Moreover, 46% of organizations place a high priority on the culture that values project management principles. In fact, 67% of projects or organizations that undervalue project management as an essential element for driving change result in failure.
In light of this information, let's take a quick look at some of the ways through which you can strengthen your project management plan and avoid potential drawbacks.
Budget Analysis
Your project budget can be used as a tool to estimate the total cost associated with your project throughout its various phases, starting from initiation till the final close. Likewise, a project budget template could include detailed estimates of all the expenses that are likely to be incurred until the project is completed.
This can serve as a major yardstick for managers who want to cross-check and double-check if the project is not exceeding the predefined costs. In short, your project management budget should consider three main factors: the cost of labor, capital, and assets required for each step in the projects life cycle.
Crisis Response
A project is said to be in crisis when it has deviated from its originally designed pathway. It is in severe trouble of missing out on deliverables and dishing out erroneous results. This can be caused by both internal and external conflicts that can be or not be in your control.
Therefore for any manager, a crisis response serves as the final draw or precautionary measures to take control of the situation. Here is what you can do:
Seek crisis prevention first and foremost by taking insights from previous project managers. Research successful executions that allowed for the correct management of the crisis in the past. Utilize monitoring tools to detect deviations and take quick corrective actions instantly.
Develop detailed contingency plans for crisis management, including the CEO, HR, IT, Marketing, PR, and Sales department.
Contain crisis with the help of communication channels, in-house expertise, and encouraging the sprouting of fresh new ideas.
Define Roles & Responsibilities
When you are able to define the roles and responsibilities of your employees for the tenure of the project, make sure that you receive written confirmations rather than oral commitments.
This puts you in a viable position to delegate authority and provide them with any rebuttals as to why they didn't accomplish their goals. Furthermore, both SOPs and KPIs should also be developed, shared, distributed, and implemented.
SOPs will offer you the ability to ensure quality assurance measures and checks in place, while KPIs would help you evaluate your employees' performance during the course of the project. Make sure that both SOPs and KPIs are made available to respective employees. They should be easily accessible and provided to them in writing through an authentic channel of communication.
Employee Safety
One of the major concerns you should point out and invest your time in is creating a project safety policy that should be included in your plan. This could relate to the safety of your employees and the overall safety procedures involved to ensure that the project is carried out in a safe environment.
Hence you should mention all tasks, steps, and procedures within your project that can induce some type of harm to your employees or damage to the surroundings.
Pointing out these hazards and having contingency plans for them is an absolute must. This will ensure that even if the situation turns south, you will have remedies readily available to take corrective action.
Formulating a Robust Plan
There are certain characteristics that can make your project management plan outstanding. These can include:
Executive Summary: offers a short description of the various contents of the entire document.
Project Scope & Deliverables: provides an outline for the project pertaining to how the project will be further broken down into measurable goals and objectives.
Project Schedule: this will help you align project tasks and milestones while allocating a suitable time frame to each task, sub-task, and deliverables.
Project Resources: lists down all resources involved to meet project goals, including assets, budget allocation and personnel.
Risk & Issue Management Plan: a detailed description of factors that could derail the project and how issues will be addressed, controlled, and identified.
Communication Management Plan: this entails how the team and stakeholders will handle communications over the course of the project.
Identification of Risk Triggers
The PMBOK® (Project Management Body of Knowledge) Guide is a book that is overseen by the PMI (Project Management Institute), an American nonprofit professional organization for project management. The PMBOK® Guide offers a set of standard terminology and guidelines.
It also provides a clear methodology for managing risks initiating from identification, thorough analysis, and finally monitoring as well as controlling the situation. Pupils who have studied project management and opt to buy coursework online may have come across the PMBOK Guide in their academic libraries. Risk Identification Lifecycle has six phases:
Template Specification: contains the complete statement and link to the actual risk.
Basic Identification: an initial overview of potential risk for failure.
Detailed Identification: a comprehensive understanding of project uncertainties.
Eternal Cross-Check: consistency with benefit from global experience.
Internal Cross-Check: guarantees consistency between risk management and the rest of the project management.
Statement Finalization: full definition and information about the actual risk along with its complete characteristics and specifics.
Monitoring & Evaluating Performance
When evaluating projects for their performance, you need to take into account the performance of your employees and the various tasks, deadlines, deliverables, and how resources are being utilized. Young learners who work in groups to deliver a project and request virtuosos to write my essay might understand how important it is to monitor performance.
Over the years, technology has paved the way to offer you viable digital tools that you can use to expediently evaluate and monitor a project's performance, such as:
Asana – a web and mobile application designed to help the team manage, organize, and track their work
Flow – an all-in-one tool that unleashes our team's potential and manages project timelines
Jira – get insights, measure performance, and report to respective authorities effectively
Planio – web-based project management and team collaboration tool that offers efficient solutions
Trello – web-based, Kanban-style, list-making application that offers the complete organization of your work.
Quality Assurance
Project Quality Management matters a lot. Regardless of how much time or cost a project may take, a compromise in quality will not only ward off your customers, clients, or stakeholders but also ruin your reputation in the market.
Therefore, poor quality of work is never accepted, and when it comes to a project management plan, you must absolutely ascertain the parameters that define the quality of work. These should serve as a yardstick where anything produced below par is simply not acceptable or could even be penalized depending upon the policies you regulate or implement.
Time Allocation & Management
Lastly, who can question the crucial aspect of managing time properly while a project is underway? Project time management is therefore of utmost importance, and it refers to a component of overall project management in which time is analyzed and developed for the competition of a project and its deliverables.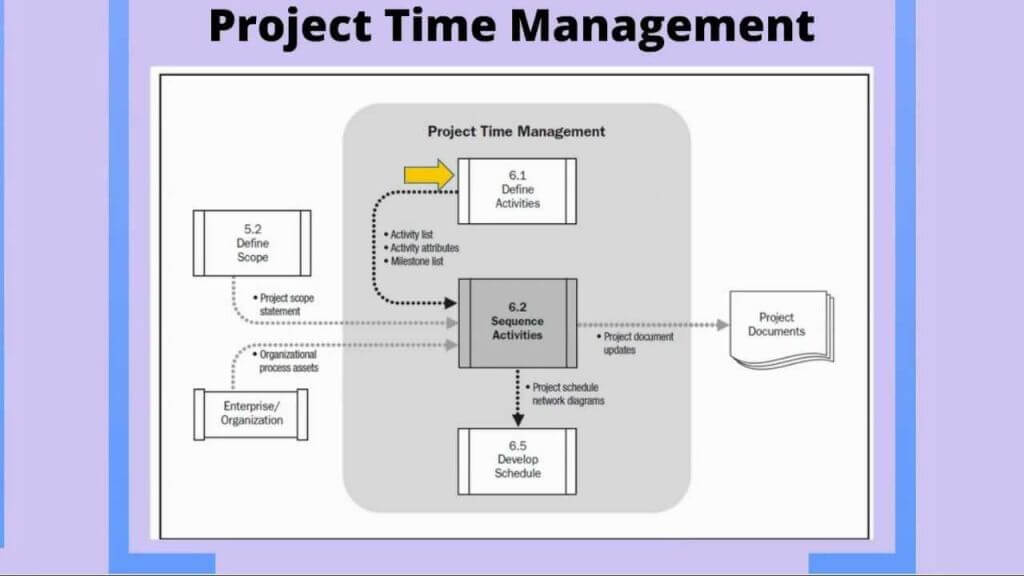 Hence, you consider the time spent and the progress made on all project-related tasks and activities. Excellent time management indeed requires adept planning, which can include organizing and determining the right amount of time allocated for tasks.
Conclusion 
Planning serves as a cornerstone for many organizations to execute well-focused directives centered on accomplishing organizational goals and objectives. As such, your project management plan has to be detailed oriented so that it is able to withstand the maximum impact from unruly cases and avoid major pitfalls and risk during its execution.
The more you strategize and incorporate into your plan, the higher the chances that your plan can succeed and offer you the rewards that you seek. I hope this post was able to provide you with meaningful insights as to how you can make your project management plans more robust and avoid key risk factors that can result in a failure. Cheers, and all the best for your future endeavors!