The Risk Assessment Needed for Work at Home Project Management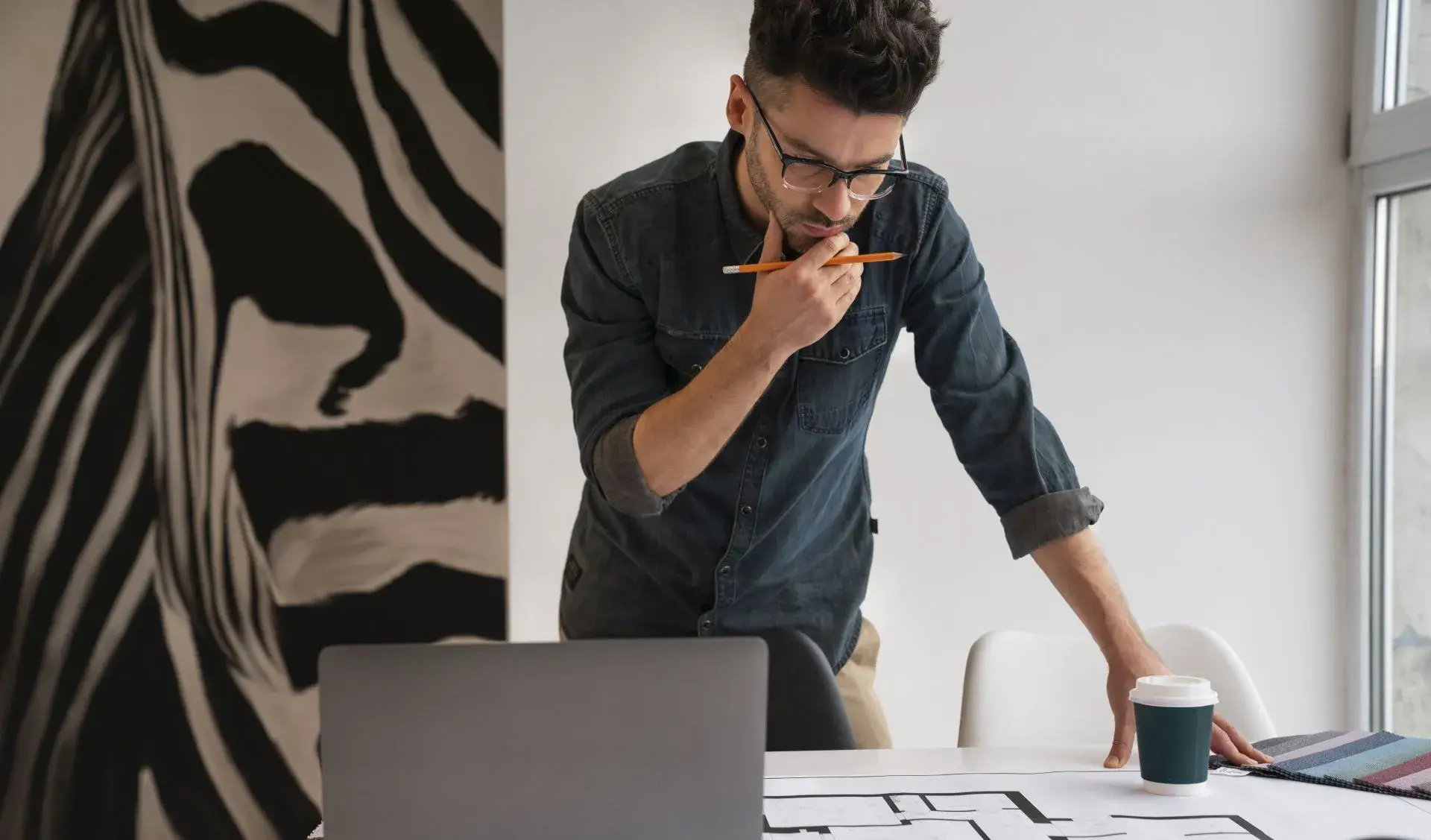 Carrying out a risk assessment when embarking on any project at home is essential. It offers a glimpse of what is required to accomplish tasks safely in a home setting. Anything at home can be a risk factor, necessitating the need to conduct an assessment to determine what steps to undertake to ensure safety.
To know more about this, here's what you need to know about the risk assessment for work-at-home project management.
What is a Risk Assessment?
Risk assessment is the process of identifying hazards that could negatively impact the project's overall success. The assessments help identify inherent risks and offer measures and controls to minimise the impact of these risks. 
In-home project management, a risk assessment is a crucial element. Its main objective is to determine the required measures to comply with the statutory duty of the Health and Safety at Work Act and associated regulations by minimising incidents and accidents. The assessment will look into what could cause harm and determine the course of action to avoid it. It also aims to evaluate the effectiveness of control measures in place.
The main goal of risk assessment is to identify and evaluate potential risks in a working environment that could pose immediate or long-term risks. Aside from identifying risks, it also includes determining who can be affected and implementing safety measures to reduce or remove them.
While many people feel safer working from home, many accidents can occur in a remote working environment. Thus, a risk assessment for work-at-home project management is necessary, which looks into the potential risks in a home office setting.
Risk Assessments for Your Work Area 
Whether working at a desk or in a less conventional setting, you must have a safe home working environment. There should be enough space to carry out work safely, and adequate lighting should be in place at all times of the day. Another thing to consider is the ventilation – is your work area well-ventilated? Proper ventilation is essential as it keeps the air fresh and healthy indoors.
Another crucial thing to look into in a home working environment is the amount of space – is there enough room to stretch out and work comfortably? The work area should also be free from clutter. Other environmental factors to consider are heating and air-conditioning systems.
There should be comfortable seating in the work area. Nothing is worse than sitting longer in an uncomfortable seat to work on a project. It makes it incredibly hard to focus. Therefore, make sure you invest in comfortable seating.
Of course, you certainly don't want to sit all day when working on a project. Sitting for hours can lead to hip, back, and neck pain. Consider having standing desks to protect your posture and improve your productivity.
Work areas like garages, attics, and sheds are unsuitable for home working due to poor ventilation, lighting, and heating. Sure, not everyone has access to a space conducive to working. But you must meet the above considerations to ensure a safe and productive work environment at home.
Health and Safety When Working from Home  
Health and safety training should not only apply to those working in the office setting. Those working from home should take online health and safety training to help them manage trips, falls, slips, and other hazards.
By providing training, employers give the impression that they value their well-being, significantly boosting morale and improving job satisfaction. In addition, a safe homework environment can minimise downtime caused by accidents and illnesses, resulting in better productivity and efficiency.
The health and safety training aims to prevent incidents and other hazards that could take place in a home office environment. Employees who know the safety protocols and risk management procedures are less likely to encounter accidents or develop illnesses. The training helps them understand the hazards and how to effectively minimise these, allowing for a safer and better work environment at home.
Providing health and safety training to employees, including those working from home, fosters a safety culture in an organisation. If companies emphasise health and safety, employees will be more safety-conscious and proactive in maintaining safe conditions even when working from home.
Fire and Electrical Safety 
Just as fire and electrical safety are crucial in the office setting, they should also be vital when working from home. Employees who work from home could be at risk if companies ignore the regular checks and maintenance of equipment that they usually do in the office setting.
When conducting risk assessment in a home working environment, check if smoke detectors are working well and receive regular maintenance and check-ups. They should discard waste properly to reduce materials that could pose fire hazards.
One way to reduce fire risk in a home office environment is to check the electrical equipment and wiring. When it comes to this, find out if there is a spark on electrical equipment when you switch electronics on. Check for any burn marks close to the electrical equipment and if any wires are damaged or frayed. Be mindful of electronics that get too hot while in use.
Display Screen Equipment 
Those working from home that use display screen equipment (DSE) could face long-term risks. Therefore, they should conduct a risk assessment on the workstation where their display screens are. Aside from ensuring a legally compliant workstation, employers should provide staff with relevant information to evaluate whether the workstation is safe.
When assessing the display screen setup, it's essential to consider if there's enough space where the screens are to allow for a comfortable work environment. The employee should be able to reach the keyboard and mouse easily. More importantly, the display screen should be far from the glare of lighting or window.
Another thing to check is the desk chair. Is it set up to support arms, legs, and lower back? Also, the display screens should be at eye level, and everything on the desk should be easy to reach without causing strain.