How to Create a Daycare Business that Parents Can Trust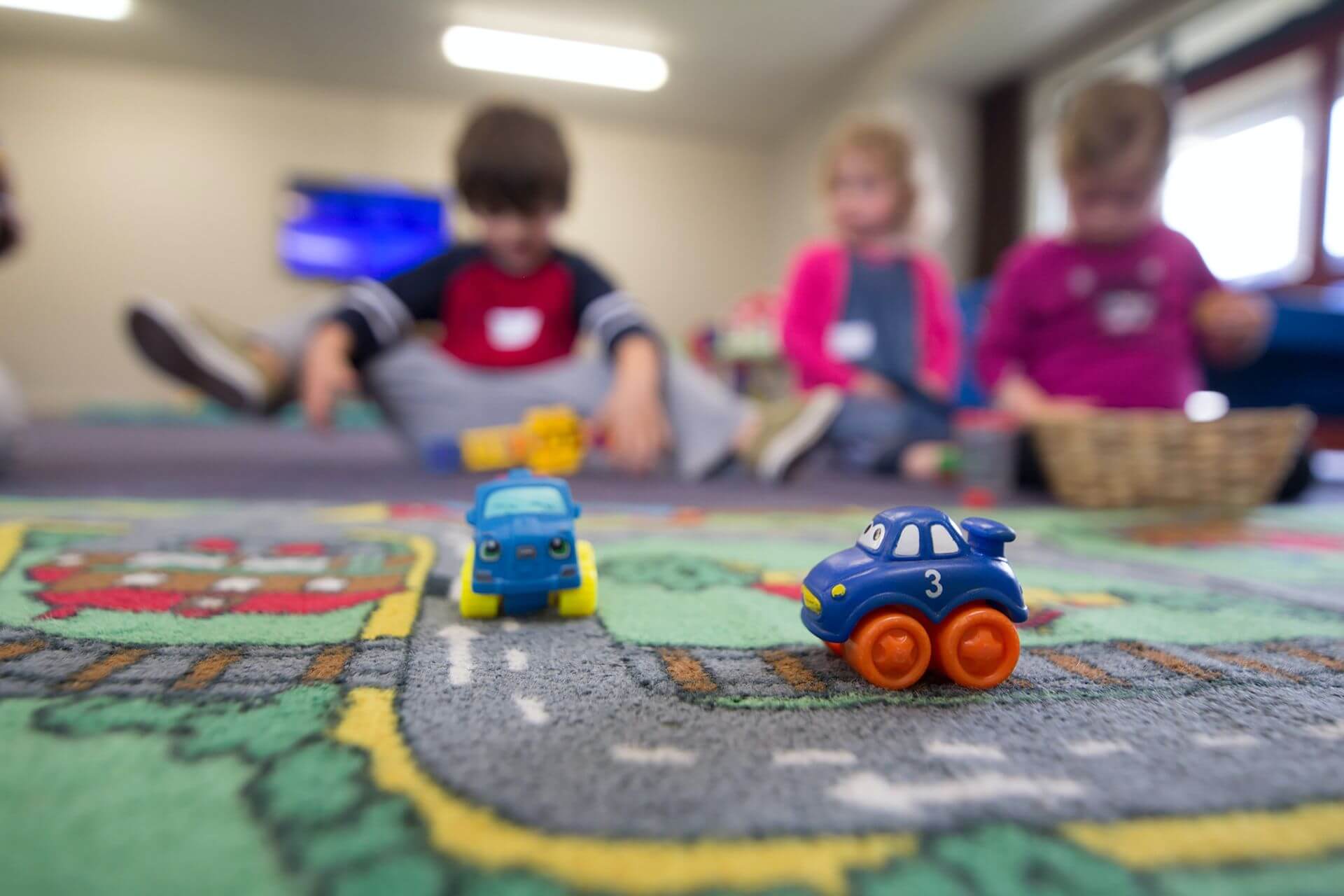 With the challenges of work-life balance and childcare options top of mind for many parents in the United States, starting a daycare business can be a rewarding way to make a difference in your community while also owning your own business. But how do you create a daycare business that parents can trust?
This article will discuss what to consider when opening a daycare, such as the type of facility you'll operate and the age group of children you'll care for.
Getting Started
One of the essential factors is creating a safe, nurturing environment that will instill confidence in parents that their children are in good hands.
To get started, you'll want to look at a business plan for a daycare example. You won't want to overlook many details, so having a template in front of you is priceless.
Follow these ten tips to create a daycare that parents can trust, and you'll soon be on the right way to a thriving business.
1. Get Licensed and Accredited
One way to show parents that your daycare company is trustworthy is by getting licensed and accredited. This lets parents know that you meet or exceed all the standards set by the state in which your business operates.
In addition, accreditation by organizations like the National Association for the Education of Young Children (NAEYC) requires regular reviews and demonstrates a commitment to quality care. As a result, parents will rest assured that your childcare meets or exceeds all state and national standards.
Pro tip: If you plan to subcontract with other childcare providers, ensure that you raise their standards to your facility's standards. You can do this by requiring a background check of the individuals caring for the children and submitting a state health and safety plan.
2) Get Involved in Your Local Community
Local parents will likely send their children to a daycare center involved in local community events and activities. Getting involved also helps build trust; parents will see that you're investing in making the world better for their children, which is something they'll want for their kids.
That's why you should get involved with causes that are important to you in your local community. Your involvement will also help open doors to potential clients when they hear what you're doing to give back.
Pro tip: Be sure to build a relationship with local organizations that work on community development. By getting involved in free and reduced lunch events, community centers, and other events that help children, you'll be able to build a reputation for being a responsible business owner.
3) Market Your Daycare Center Effectively
Let parents know why your daycare is the best option for their family by creating marketing materials highlighting your business's excellent features.
From flexible drop-off and pick-up times to educational curriculums designed by experts, ensure potential clients know what sets your daycare apart from the rest. And don't forget social media! A solid online presence will go a long way in helping you attract new clients.
Be prepared to deal with a wide variety of questions from potential clients. Have a comprehensive FAQ section on your website that addresses all their concerns (such as questions about the daycare's pricing and structure).
Pro tip: For daycare centers with different age groups, use various marketing materials to let parents know what their kids can expect. Start with an informational brochure with pictures of your facility for schools, families, and other prospective clients. Also, consider offering tours of the daycare center to give clients a better idea of what their children will experience when they're sent for childcare.
4) Be Transparent with Pricing and Policies
Another important factor in gaining parents' trust is being upfront and transparent about pricing and policies from the outset.
Be clear about what is included in your fees and what isn't so that your clients won't be surprised down the road.
Have all of your policies written down and available for parents to review so they know exactly what to expect when they entrust their children to your care.
Be sure to let parents know that you'll address any concerns as soon as possible and that you'll be around the clock if they have questions or concerns.
Pro tip: Parents need to know that the rates at your daycare are reasonable, both in price and in terms of the experience your children will get. Having an annual membership fee can also add up quickly, so offer a discount to new clients.
5) Create a Safe and Secure Environment
The first step in creating a daycare business that parents can trust is to create a safe environment. This means taking steps such as doing background checks on all employees, having a secure check-in/check-out system in place, and having security cameras installed. These are just a few examples; be sure to consult with your local regulations to ensure that your daycare center is up to code.
It's also important to have insurance in case of any accidents or injuries that occur at your center. This will give parents peace of mind realizing their children are well-protected while in your care.
Pro tip: Many daycare centers install solid-state closed-circuit cameras with an IP address management system and an audiovisual streaming distribution. This can help protect your business from fraudulent childcare claims.
6) Hire Qualified, Professional Staff
The foundation of any great business is its team, and your daycare is no different. When interviewing potential employees, be sure to ask about their experience working with children, as well as what kind of personality traits they feel best equip them to work in a childcare setting. You should also check references and require background checks for all employees.
Great daycare staff will be patient, reliable, and possess excellent communication skills. After all, they'll be the ones working closely with parents to ensure their peace of mind about their child's care. They should also be able to stay calm and approach problems with a sense of humor because not all days will run smoothly.
Pro tip: Interview prospective employees with a preschooler in mind. People who have raised children may be better equipped to answer questions about how they handle daycare, as well as their general personality and requirements.
7) Maintain a High Standard of Cleanliness
Keeping your facility clean and organized not only creates a more pleasant environment for children and staff alike but also instills confidence in parents that you are taking sanitation and hygiene seriously. Be sure to develop and post a cleaning schedule prominently that all staff members adhere to, and perform regular cleaning audits to ensure that everything is up to par.
From laundering bedding and towels daily to ensuring all surfaces are free from dirt and bacteria, paying attention to the details when it comes to cleanliness goes a long way in creating a trusted daycare business. All children deserve a safe and protected environment to learn and grow, and a clean facility can create that.
Pro tip: Most daycare providers maintain one or more commercial-grade washers and dryers in addition to the standard load capacity washer-and-dryer combos. This sets you apart from others who may have a single washer and dryer in their facility and ensures that you provide safe, hygienic care for your clients' children.
8) Have a Solid Emergency Plan in Place
People never like to think about worst-case scenarios, but it's important to have an actionable emergency plan in place in case something does happen. This could include anything from fires and severe weather events to medical emergencies.
Make sure all employees are familiar with the emergency plan so everyone knows what to do if something happens. Having a well-thought-out emergency plan will give parents confidence that their children will be safe in your care, no matter what.
Pro tip: In the event of an emergency, you will want to have a phone line available for parents to call and speak with staff members about where their children are located and which staff members have checked on them. Also, make sure you have a non-emergency phone number that parents can call for questions and concerns about the daycare.
9) Foster an Open-Door Policy with Parents
One way to help ease parents' minds about entrusting their child's care to you is by maintaining an open-door policy; encourage them to drop in anytime or schedule regular check-ins so they can see first-hand how their child is enjoying their time at your facility. This will not only help build trust between you and the parents, but it will also give you an opportunity to get feedback on ways you can improve your service.
It's also important to emphasize that you'll respond in a timely manner to any concerns or questions that parents have and ensure they know your staff members' contact information in case they need anything. Your hour-by-hour, minute-by-minute service can create a better experience for all involved.
Pro tip: You can create a welcoming environment for new parents by offering them a certificate of appreciation or gift on their first day with your center. This way, they'll know that you care about them and their child and will want to return for future visits.
10) Communicate With Parents
Finally, one of the best ways to create a trustworthy daycare is by communicating openly and frequently with parents. Keep them updated on their child's progress, let them know about any changes in policy or procedure, and invite them to participate in events or activities at your facility.
By establishing an open line of communication with parents, you'll build trust and confidence in your daycare business. Many well-known daycare providers offer online portals for parents to access their child's profile, where they can choose to upload pictures and videos of their time at the facility. This is a great way to foster an environment of transparency and communication.
Communication can also be used as part of a marketing strategy, where providers send out postcards and marketing materials to parents on a regular basis. This way, parents will know about your center and may be more inclined to give you a try. You can also use this to keep parents updated about the positive development their children are making from attending your services.
Videos of mothers and fathers talking about how they're enjoying their experience with your center at that point in time and how they've recognized the positive changes their child has exhibited while attending your center will also help to instill a sense of confidence in parents.
Pro tip: There are many benefits to utilizing technology in your daycare business, including the ability to create a website and social media accounts that can reach a wider audience than ever before. You can use these tools for everything from advertising your center to promoting events at your facility.
Follow These Tips For Daycare Success
Starting a daycare business can be a very rewarding experience. Not only will you get to make a difference in the lives of children in your community, but you'll also get to be your own boss.
While there are lots of things to consider when opening a daycare center, one of the most important is creating a safe, nurturing environment that will instill confidence in parents that their kids are in good hands.