How to Create a Digital Vulnerability Management Strategy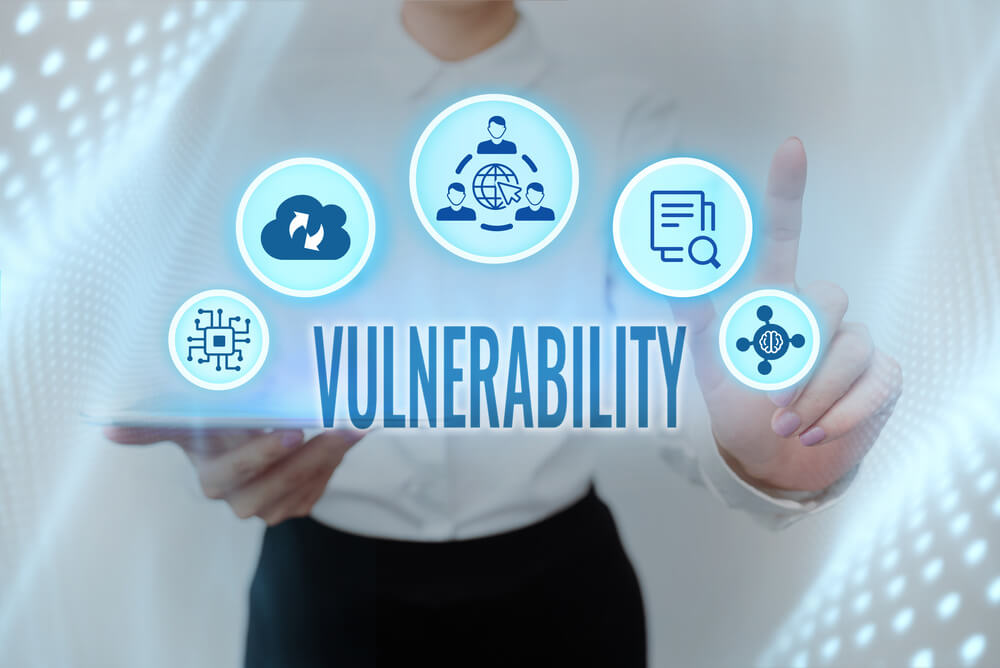 Every company must implement a digital vulnerability management strategy in today's business environment. It's because you must be aware of the threats and how hackers can use these to compromise your IT systems.
Deloitte estimated that the cost of cybersecurity vulnerabilities would reach the $10,5 trillion mark in 2022. If you're unaware of the cyber threats that exist, you may be unable to prevent them from being used against your organization's computer infrastructure. It could result in a security breach, leading to theft or other types of fraud, costing you time and money.
The good news is that developing a vulnerability management strategy doesn't require you to be a cybersecurity expert. Instead, you can gather more information from sites like www.buchanan.com/vulnerability-management-as-a-service to ensure your cybersecurity strategy is as effective as possible.
At any rate, it's crucial to create a strategy that'll help you avoid security threats, and it's also critical to know how to respond when one happens. Read on to learn more about digital security vulnerability management and how to create an effective strategy.
What Is Security Vulnerability Management? 
In digital environments, security vulnerability management defines an ongoing process of identifying and reducing risks and threats in computer systems, processes, and people who manage them.
Vulnerability management is a critical component of risk mitigation and enterprise cybersecurity practices. It entails inspecting your company's digital and IT assets, including servers, mobile devices, networks, and data, and identifying problems with them.
Digital security vulnerabilities can be of the following main types:
Software bugs and configuration errors
Unsecured APIs and broken security controls
Outdated or unpatched software
Weak or stolen user credentials
Ineffective user access control policies
In essence, security vulnerability management helps your company minimize and mitigate the risks of security incidents. It's a continuous process that requires constant monitoring and updating. The best way to ensure your company stays secure is by creating a strategy that helps protect all your company's assets.
Steps to Identify and Prevent Digital Vulnerabilities
Below are four steps you can take to create an effective vulnerability management strategy:
1. Identify Your Software's Weaknesses
Software is a critical component of a company's day-to-day operations. It assists in running the business, communicating with business partners and clients, and staying up-to-date on the latest information.
However, note that software is also vulnerable to attacks and exploits. As a result, it could compromise your entire network, putting your business at risk.
To identify the vulnerabilities in your software system, you should test it. You can do so by using a program that'll simulate an attack on your company's IT systems and assets. Runtime Application Self-Protection (RASP) is one effective software testing tool.
Here are the top 10 RASP tools to try in 2023:
Fortify
Appsealing
Imperva
K2 Security Platform
Jscrambler
Promon Shield
Hdiv
Waratek
Appdome
Baidu's OpenRASP
You should also install patches and updates for your software. If a security vulnerability has been discovered, it'll be revealed with an update. Then, incorporate them into your firm's digital network so that you can protect your computer systems from external attacks that abuse the vulnerability.
Next, identify any potential vulnerabilities in your system before implementing any new features or upgrades. In addition, use a penetration testing tool on your software systems to identify potential security vulnerabilities and threats.
2. Determine How To Fix Vulnerabilities
After identifying the weaknesses in your firm's IT and software system, you should take corrective action. It could be as simple as requesting that your developers update their code and follow best practices. However, it may also imply investing in new security-related technology.
Furthermore, it's critical that you have good security teams and that they collaborate closely with everyone else in the organization. It'll help ensure that you take every precaution to protect your data. It's also preferable to maintain open lines of communication throughout the company and ensure everyone's on the same page before implementing changes.
The final step is to ensure that everyone in your company is knowledgeable about security. Doing so includes the technical and non-technical staff members and management. All staff should know what to look for and how to act on security vulnerabilities.
3. Remediate Threats Using a Risk-Based Approach
A risk-based approach doesn't mean you'll mitigate every threat. Risk-based mitigation will be based on the likelihood of an attack and its potential impact. To determine the possibility of an attack, consider both the frequency and severity of previous attacks.
In addition to determining likelihood, you must consider impact by considering what could go wrong if a particular threat targets your organization. For instance, if your network infrastructure relies on older software systems with known vulnerabilities, a targeted attack may cause severe issues with those systems, even if they weren't compromised during the attack.
Beyond that, you can use external tools such as open-source threat intelligence databases or data from third-party vendors. It's also critical to assess your organization's ability to mitigate the threat by considering how well-prepared your company is for these attacks.
4. Monitor Ongoing Threats and Opportunities 
Every company wants to discover that there are still threats or opportunities to address before implementing its vulnerability management plan.
That's why monitoring for ongoing threats and opportunities is a critical component of a vulnerability management strategy. As you work on your vulnerability management strategy, you can monitor for ongoing threats and opportunities in various ways.
Notably, you can use an external audit service.
Many organizations hire third-party assessment services to provide them with regular security posture reports. These reports can assist you in identifying any areas where your company may be vulnerable and addressing them before anyone becomes aware of them.
In addition, visit security news websites regularly. The more current your knowledge of ongoing threats and vulnerabilities, the more likely you are to identify and avoid those that affect your organization.
You must also ensure that everyone knows what's happening in their groups. For instance, if someone in your team is working on a new product or feature, make them aware of any known risks, such as security and privacy.
Conclusion 
Overall, digital vulnerability management is a core part of any cybersecurity program. It helps you identify and prioritize the most critical vulnerabilities that need to be addressed in your company.
By creating a vulnerability management strategy, you can determine which types of vulnerabilities will be most important to address, what the impact would be if cybercriminals exploited those vulnerabilities, and how much time and resources are needed for remediation. That said, you can use the steps above as your guide to help create an effective vulnerability management strategy.