6 Essential Tips for First-Time Leaders
When it comes to promoting talented, persuasive individuals into their first role as a team leader, how will you know if they're a good fit for the new position? As a manager, you would want to assess their performance first and see how they're doing their job. However, don't assume that a high-performing employee would automatically become an effective leader – especially if this person had never managed a group of people. Here are 6 essential tips to help first-time leaders succeed and avoid failure.
Be a self-learner and listen to your new team
If you're assigned to a leadership role for the first time, admit that you still have much to learn. No doubt you have done a lot for getting your promotion and have explored much in your chosen field. But anyway, because of having poor leadership experience and expertise, you're likely to find yourself not confident in your new job. You'll have to develop and polish your ability to lead and tell people what they should do. And be prepared to learn from others, including your own team.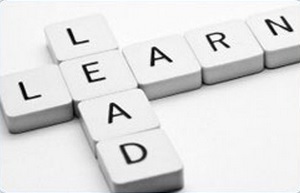 Get leadership training certificate
While self-learning is a good start, it shouldn't be the only way for improving knowledge. Getting an appropriate certificate of leadership training will make you not only well qualified to team management but will create a professional background that will let you successfully compete in the job market. Out of 10 advertisements for leadership roles posted on popupal job search websites (e.g. cio.com, dice.com) 8 ads either require or prefer an appropriate certification of leadership training, like the one provided by Crestcom, Canadian outstanding provider of management and leadership courses.
Keep communication clear and unambiguous
Effective communication is the air and blood of a team environment. It's like a transportation mechanism that manages information flows between people and ensures that team members are fully informed of shared goals, priorities, and those all-important deadlines. Be sure to provide your team with sufficient and clear information about their tasks and duties and always welcome questions and feedback from others.
Set a good example
Everything you do being a team leader should be managed at a high level of professionalism and dedication. When you set a good example of how things should be done within your team environment, others would follow up your way and try their best. If you're upbeat and friendly, expect team members will be the same. Double check your documents to make them error free and always do your tasks on schedule!
Recognize your team
Recognition motives people for better productivity and confidence. By recognizing the wins and achievements of each member as well as the whole team, you not just strengthen their motivation and build up their confidence, but pave the way for getting their contributions and effort in the future. Consider praise not only formal but part of your daily communication with your people. Good leadership always admits taking an extra minute for praising employees or making sure instructions are well understood.
Share the big picture with others
A team member is not just a person doing their assigned tasks, but a "source" of new ideas, driving forces and solutions for the whole team. Let and help your subordinates see the "big picture." Make a detailed roadmap of the projects your team and you are working on, arrange weekly meetings to explain to your people how their tiny daily efforts drive the projects to the big success and how they contribute to the company's overall goals and objectives.