How to Attract Top Candidates to Your Project Manager Role in 2022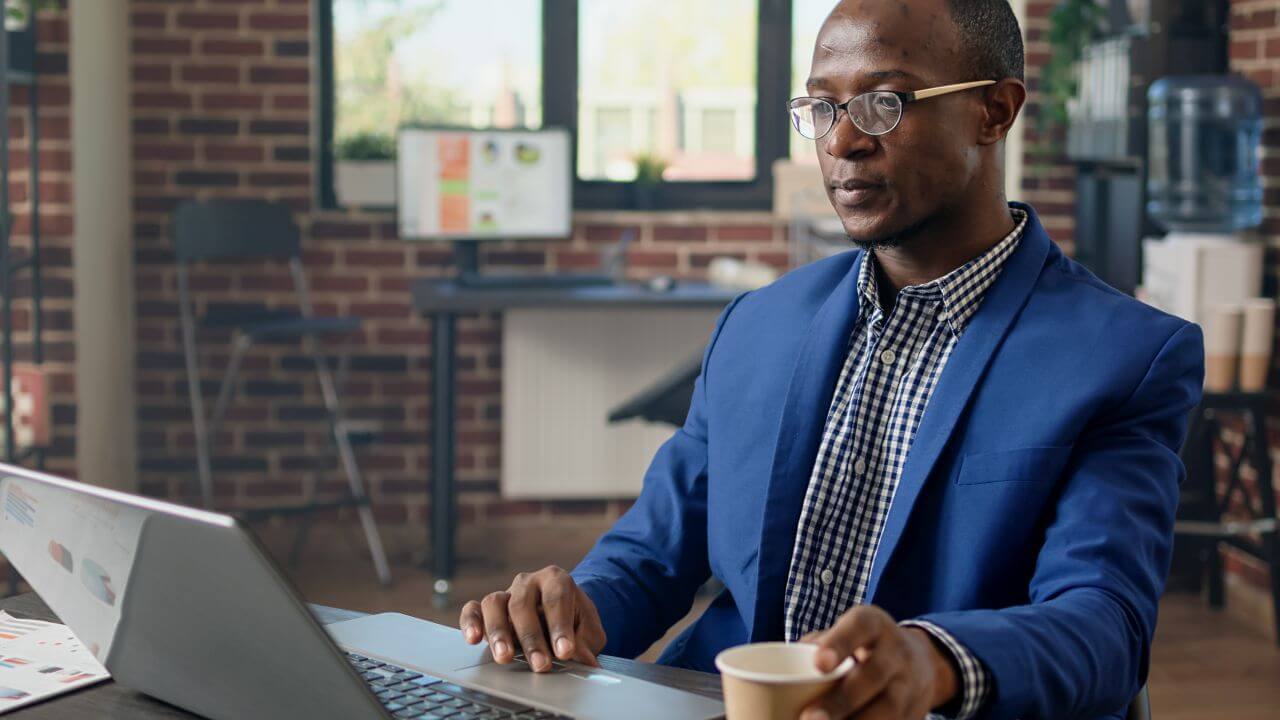 Overcoming talent shortages in project management was hard enough before the Great Resignation. Now, some companies can feel nearly impossible to overcome. While this may make you more desperate to fill open project manager roles, relying on instinct to find good candidates is illogical and expensive when things don't work out.
A talented project manager can be the difference between hitting tight deadlines and failing to meet expectations. With so much at stake, you need a great project manager candidate at the helm.
In this quick guide, we'll cover how to find and hire the best candidates for a project manager job. It describes 5 recruiting strategies and will be helpful for hiring managers, recruiters, business leaders and project management professionals looking for top candidates for open project manager roles.
1. Identify Key Project Manager Traits and Behaviors
Our research shows that the average project manager interacts with 100 stakeholders and deals with 12 projects in a year. It's important to find someone who can lead, motivate and inspire people as well as manage their efforts and control change.
To find the perfect candidate in 2022, you first want to understand the traits and behaviors that this person should have in order to be successful in your project. Below we suggest the five most important project manager traits and behaviors to look for when screening candidates:
Analytic. A good project manager must be able to understand a problem, organize how to address it, and communicate the solution to the team and the upper management. This professional must be analytically oriented and able to see projects and processes from all different angles.
Critical thinking. A project manager must be able to develop contingent plans, as well as anticipate problems that could arise and take action to minimize them before they jeopardize the project's outcome. Critical thinking in project management helps avoid common pitfalls and identify the root of problems.
Emotional intelligence. A project manager needs the ability to manage and motivate those working in the team. This means he or she should have the right people skills and be able to communicate clearly with stakeholders. This also involves the ability to work across cultures, understand that people are more important than projects, and deal with interpersonal issues gracefully.
Stress tolerance. A project manager must be able to manage any and all stress that comes with the job. He or she must stay calm in the face of chaos and be able to handle and resolve different types of conflicts between different groups. Besides, the candidate must be able to stay cool under pressure and maintain self-control in the face of high workloads.
Business acumen. This trait means that the project manager understands the business and its goals, as well as the projects and processes that are being simultaneously handled by colleagues. The candidate is able to think outside the box and make decisions based on general business logic rather than personal or team opinions.
Besides, many employers will look for candidates that are proactive, adaptive, organized, honest, positive, and influential. You should talk to your stakeholders (the project team, upper management, client) to understand what they consider to be the essential project manager skills.
However, these traits and skills may only scratch the surface of your requirements. If you need a project manager for a specific task, you may need to ask for a portfolio or some other form of proof.
It's important not to get mixed up by similar roles. For example, a product manager and project manager both have experience with business operations and planning, but a product manager is a senior role. To learn more, check out 'The Ultimate Product Manager Career Path Guide.'
2. Determine Project Manager Job Requirements and Salary
Now that you identified what skills is required of candidates for your project manager role, your next step is to define the job requirements and responsibilities.
You will need to explain what is expected of job candidates, including the day-to-day responsibilities and tasks, as well as more challenging tasks that should be completed throughout the year.
You need a clear and concise description of your project manager job that resembles the following tips:
Job title. Start your description with the job title that that you are offering.
Job summary. Write a brief description of your project manager position and what their responsibilities are. The job summary should be easy to read and understand, as well as communicate the most important aspects of what's expected from candidates.
Educational qualifications. Your job posting should include project management training and certifications that are needed for the project manager role (PMI's PMP, CSM, CAMP, PRINCE2 Foundation/Practitioner, MPM, etc.).
Job responsibilities. This section details the project manager responsibilities, including how to communicate with different groups, manage demands from stakeholders, and resolve conflicts. The responsibilities section should be detailed enough to give candidates an idea of what your expectations are.
Working hours. Whether you are a start-up company or a Fortune 500 company, working hours matter and they have to be clear. Describe hours, if any, that are required of the project manager.
Potential challenges. Discuss how your project manager role may face challenges and obstacles both during the job and throughout the year.
Type of employment. Clarify that is a full-time or part-time project manager position, how many hours the job candidate is required to work per week, and if this position can be filled with contract workers (temps, contractors, freelancers) or as a permanent employee.
Work model. Specify whether this engagement will be remote, in-office or hybrid. In 2022, hybrid work models can be a good option to look for candidates who can work from home and contribute to the project remotely. Remote work may require candidates to meet in person a few times a year, so that's why it's important to point out this in your job posting if applicable.
Project Manager Salary and Hourly Rate
A project manager position is highly desired by specialized project management professionals that can make an immediate impact in a company's success.
How do you determine how much to pay your project manager?
The answer isn't simple. There are many factors that you need to take into consideration, such as the location, job responsibility, experience, and skills. You will need to find the perfect balance between the job responsibilities, what your project manager role can bring for your company/project goals, and how much you are willing to pay for the benefits the candidate can bring on the table.
In this table below, we list average salaries and hour rates of project managers in the United States across eight sources. We also calculate the average total pay across those sources.
| | | | |
| --- | --- | --- | --- |
| # | Source | Average annual salary | Hourly rate |
| 1 | The US Bureau of Labor Statistics | $78,120 | $49 |
| 2 | Glassdoor | $93,039 | $65 |
| 3 | Indeed | $77,172 | $60 |
| 4 | Salary.com | $78,697 | $58 |
| 5 | Dice | $107,752 | $64 |
| 6 | PayScale | $97,014 | $53 |
| 7 | CareerBuilder | $129,218 | $62 |
| 8 | ZipRecruiter | $78,320 | $47 |
| | Average total pay across these 8 sources: | $92,417 | $57 |
So, the average total pay for a full-time project manager (project management professional) in the United States is $92,417 per year. And the average rate of a freelance project manager is $57 per hour.
3. Use ATS Software and Non-Bias Hiring Practices
Applicant tracking system (ATS) is a sophisticated web-based application that allows recruiters and employers to create and manage online job applications as well as screen, manage, and track applicants and their CVs. It also helps find qualified candidates and verify their contact information.
An applicant tracking system can help you streamline hiring operations and automate tasks, such as tracking candidates, uploading resumes, managing and scheduling interviews, and communicating with applicants. Moreover, ATS helps you reach more potential candidates without having to be active on LinkedIn and external job boards.
Here are top-10 ATS solutions to help you find talented project managers in 2022:
Workable
Greenhouse
Recruitee
Lever
Teamtailor
BreezyHR
Jobvite
Taleo
JazzHR
Zoho Recruit
Applicant tracking system (ATS) software can help you find ideal candidates based on keywords and relevance. At the same time, cognitive assessments can validate if the candidate is a good fit for the role. Both practices are considered "non-bias" because they focus on test results.
However, unconscious biases can appear suddenly, and since we aren't aware of them, we may make decisions based on these judgments. That's why remote employee recruitment strategies tend to have better results, as employers don't often interact with candidates in person or face to face.
To make sure that your hiring is non-biased, you also need to apply these tactics:
Implement standards across all your positions. Ensure that you don't ask different questions or set different requirements for every role.
Train your team on interviewing and hiring practices. This means coaching them on non-biased practices for evaluating resumes, conducting interviews, and making job offers.
Audit and revise your process. Be sure to audit your hiring practices at least once a year, and plan meetings to revise the process.
Review your project management job posting. Make sure that you are describing the job and its requirements in a non-biased way.
4. Three Effective Tactics to Attract Talented Project Managers in 2022
You can use a number of tactics to attract and hire talented project managers, including job postings, social media campaigns and word-of-mouth. While these strategies won't guarantee that you will be able to find suitable candidates for your project manager positions, they will allow you to attract more qualified applicants.
1. Create a Proactive Job Posting Strategy
Proactive job posting is one of the most effective ways of finding new talent for your project manager roles in 2022. To build a successful strategy, you will have to do the following:
Define your posting objectives and approach. What are your priorities and goals? How will you use social media? What is the best way to take advantage of your internal knowledge-base? How will you make sure you don't waste time sifting through unsuitable candidate applications?
Define the audience. Who do you want to attract? Who do you need to communicate with the most? What channels should be used for the posting and ads?
Create a reach-out strategy. Think about who your direct competitors are and what are the best ways to get in touch with them. Use LinkedIn, Twitter, Facebook and other social media to promote your job opportunities. Get in touch directly or passively through job postings, news and press releases, email campaigns, etc.
Post as often as possible. If you need to hire quickly, then post frequently. You don't have to post everywhere, but use LinkedIn and your website as much as possible. Also consider these job boards:

Indeed Job Search
Glassdoor Jobs
Google for Jobs
Monster
Simply Hired
CareerBuilder

Set up a job posting calendar so that you know what types of jobs and openings will be posted when.
2. Use Social Media to Lure Candidates in 2022
Social media is not only the best way to increase awareness of your job openings, it is also an effective way to attract candidates who are actively seeking employment in the project management field.
Here are some of the ways that you can use social media to attract prospective project managers in 2022:
LinkedIn: Create a group for your project managers, then share company news, job postings and updates about developments with them. Post job announcements and current vacancies on your public profile.
Xing: Create project manager groups, concentrate on the career pages and respond to job ads or reach out to candidates through company news.
Twitter: Create a Twitter account and follow relevant accounts such as recruiting agencies, job boards, news channels and LinkedIn groups. Post relevant job openings on your own feed so that you can reach out directly to candidates. Leverage hashtags for better visibility. Here are some of the best hashtags to use: #PMRecruiting, #ProjectManager, "#ProjectManagerJobs, "#PMP.
Facebook: Create a Facebook page dedicated to project manager jobs and post relevant job openings there. Include the positions available, your company name and website url, as well as your job application form. Drive more applicants to your page by paying for sponsored postings.
3. Spread the Word
Word-of-mouth might be the best way to attract talent in 2022. If you have worked with project managers before, then ask them to spread the word among their friends and colleagues. You can also encourage candidates to recommend your company on a personal level by "liking" your company's Facebook page and giving it a personal review or sending a direct message on LinkedIn.
Here are some easy ways to create a buzz and get them applying for your project manager positions:
Use existing networks: if you have contacts in your network, then use them. Share job postings on social media and in company emails. Talk to everyone you know to spread the word about the open project manager positions.
Share job opportunities through your partner networks: if your industry has trade associations or other partner organizations, then contact them and share your job opportunities. Give them details about the positions you have available, including salaries and benefits.
Send out targeted invitations: you might want to reach out to candidates outside of your network who are qualified and interested in project manager jobs. Send them personalized invitations with details about the positions that you are offering.
Post a job opening on your website: you should also have a dedicated page for project manager job opportunities, including the latest vacancies.
Create an online form for candidates: another great way to drive more resumes is to create an online submission form that candidates can fill out. This lets you collect contact details and save time in screening unsuitable applications before they are sent to you.
5. Don't Forget to Establish a Good First Impression
Employers have to make a good first impression to attract the best project managers. Too many candidates are lost because they had a poor interviewing experience, so don't lose them over something preventable. For example, tell reception who's coming, so they aren't confused.
Other small things, even if they seem inconsequential to you, can turn a candidate off. If you arrive late for the interview, your office is a mess, or your technology isn't working, candidates will become frustrated with you. If you expect them to arrive prepared, you should do the same.
Conclusion
If you follow these simple steps and make the necessary preparations, you will find that attracting the best project managers in 2022 is actually not that hard!
But be sure to adapt your recruitment strategies and tactics as the field of project management evolves. The information provided above should be enough for you to create a job board for project manager jobs and start marketing your vacancies on social media, but as project manager needs continue to increase over the coming years, we can expect more comprehensive recruiting and talent acquisition strategies to develop.