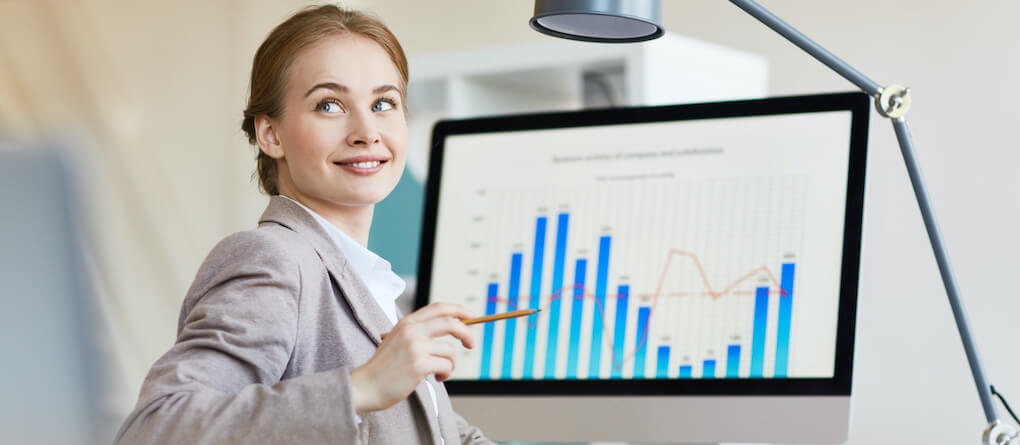 http://mymanagementguide.com/wp-content/uploads/2021/11/product-manager-vs-project-manager.jpg
Understanding Definitions and Differences between the Product Managers and Project Managers Roles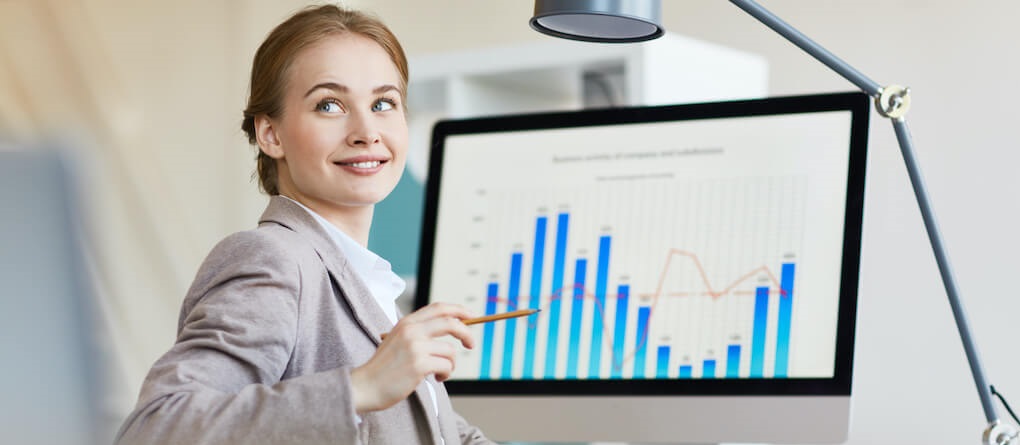 If you've ever been confused about the difference between a Product Manager vs. Project Manager, you're not alone. These may seem like titles with similar meanings, but they are actually quite different roles in project management and product development.
If you are considering entering any of these fields of work, it is important to know that the project manager takes on the general role of project management (organizing and directing human and capital resources to achieve a specific goal), while the product manager is more specialized to product development (planning and building a valuable product that satisfies customer needs).
With the help of this blog post, we are going to demystify this common misconception by defining what each role entails and providing resources that will help you get started with your career in whichever area—product development and project management—is more appealing to you.
---
Product Manager vs. Project Manager quick comparison by functional area:
| | | |
| --- | --- | --- |
| Function | Product Manager | Project Manager |
| Strategic focus | Lead on the overall product strategy and vision, including market research, requirements analysis, customer insight and competitive analysis. | Lead on the overall project strategy, including market research, client requirements analysis, strategic planning, forecasting and cost estimation. |
| Management process | Manage all aspects of the product's life-cycle from development through to distribution. | Manage all aspects of the project from inception through to completion. |
| Planning | Develop growth strategies and product roadmaps based on company's business plans and trends in the marketplace. | Establish a clear project plan based on the baselines of scope, cost and schedule. |
| Communication | Communicate product vision and strategy to stakeholders | Communicate work progress to stakeholders |
Below we will go over the Product Manager versus Project Manager – how these roles are different. Let's define the two roles so you have a better understanding of them.
---
What the Role of Product Manager?
In product development, the term "product manager" defines a senior-level role responsible for creating and managing products. These products may be tangible, like phones or smartwatches, or intangible, like services offered by an IT consulting company or mobile gaming application. The product manager's purpose is to guide the direction of product development with regard to market conditions and consumer demands.
Successful product managers typically have a background in engineering, computing or business. They are responsible for managing many aspects of how a great product gets to market, including its development, marketing, challenges and opportunities. Their role is to create the right products that meet consumers' needs; they then manage progress to ensure that their vision becomes reality.
Product development refers to the process of creating a new product, whereas project management is the oversight of all tasks in-between.
As products are continuously evolving, product managers need to keep up with technology trends and push these products further to meet the growing needs of their customers. Product managers may also find themselves providing training for current product team members and the product owner that will inherit these projects once they ship out to consumers/clients.
Product managers usually take the following responsibilities:
Manage the various aspects of product development, including market research, forecasting, requirements analysis, problem solving, release management and idea generation.
Communicate with product development team members and liaison with key personnel within the organization.
Develop a go-to-market strategy and product roadmap based on company vision.
Manage the product throughout its life-cycle to ensure that it meets customer needs and generates revenue.
---
What is the Role of Project Manager?
In project management, a project manager is a senior role that is typically taken on by an experienced professional that oversees the coordination of any project from start to finish. Project managers are responsible for allocating resources, managing relationships with the project team and other stakeholders, and determining the best course of action for ensuring completion as planned.
In order to be considered a "project manager", one must typically have a degree in engineering, business, or/and IT. The project manager plays a vital role in ensuring that a project—be it internal or external—is successfully completed. The main function of the role is to assist in ensuring deadlines are met and all tasks are completed correctly and efficiently.
Project managers should be able to analyze different scenarios for each aspect of the project and then determine the best course of action for ensuring completion as planned. They are responsible for coordinating the activities of many different groups involved in the project, thereby ensuring that each group has an understanding of their work.
Project managers are responsible for the following tasks:
Manage all aspects of the project scope, from initial idea/concept through to final distribution of products or services.
Prepare project management guidelines and control its implementation to ensure that all tasks are completed correctly and on time.
Provide guidance to each group in a manner that ensures a successful outcome for all parties involved in a complex project.
Assess risk to the project and its completion.
Oversee any necessary meetings with different people involved in the project, such as clients/customers, team members and suppliers.
---
Product Manager vs. Project Manager: Main Differences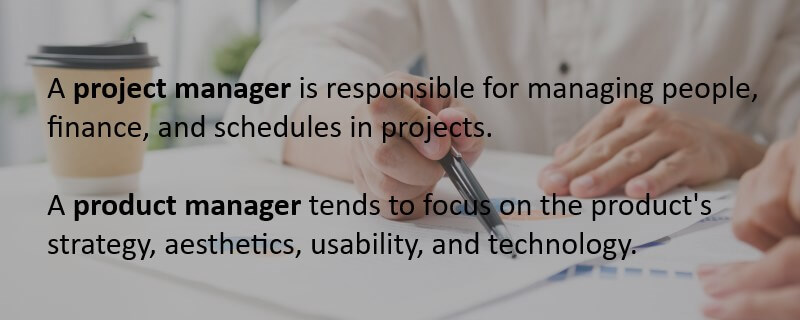 In general phrases, these two roles are similar in their core elements, but they lead to different outcomes. This is measured by five major differences.
1. Skills and Background
Product managers are expected to have an education in business and marketing, while project managers are required to possess skill sets related to engineering and IT. This is because project managers are usually more focused on the processes and logistics of how to execute a project, while product managers are concerned with the development, packaging, pricing, customer satisfaction and distribution of the final product.
2. Decision-Making Authority
In most organizations, project managers have lower levels of responsibility when compared to product managers. Project managers are mainly responsible for overseeing the development of product ideas, but are not involved in the actual development of the final product.
This is because project managers are concerned with ensuring that all tasks within a given project timeline and budget are completed correctly and on time. Product managers are more hands-on in the development of the final product, but are still bound by the budget and timeline set by the project manager.
3. Risks
In project management area, the risks come from different kinds of projects' requirements from different kinds of customers/vendors/stakeholders etc. In product management area, the risks mostly come from market competition and customer's needs.
In this regard, a product manager's most significant risk, which can eventually lead to a failure, is the product being unsuccessful in the marketplace. By contrast, a project manager's most potentially disastrous risk is that of budget overrun.
4. Income
The product manager earns more than the project manager, but not by a large difference.
In fact, the salary difference is less than 5% in most cases. In order to receive a higher salary, product managers often have to have a technical background related to their industry of choice. This can be achieved through a graduate degree or through experience.
5. Interpersonal Relationship
Project managers work with people on projects, but their responsibility is to ensure that the project is completed as successfully as possible.
The relationship between the product manager and other team members within the company is more hands-on, as product managers take part in shaping the final product. Besides, product managers have to maintain a strong relationship with customers and users in order to ensure that they are happy with the final product.
Although project management and product management are two different things, they are both vital to the overall success of any organization. If you know what you can expect from each role, then it should be much easier to select which one best fits your career aspirations.
Product Development vs. Project Management

Product development is the process of applying production or engineering methods to create or improve a product.

Project management is the process of managing one or more projects with clear goals, timelines, budgets, and expectations.
What are some key differences?
Project Management is more broad. It includes the traditional project management process, which involves defining objectives, analyzing scope, establishing plan, assigning resources, tracking progress and managing risks. More than just the systems, software or equipment involved.
Product Development is more specific to engineering and production methods. It involves developing the design of a product to ensure that it meets performance standards for quality and reliability while doing so economically.
Product development should include exploring the development process to see if it might be able to improve product development efforts through testing technologies or new business models etc., whereas project management does not venture into this territory.
Product development often includes researching and developing new products but project management does not necessarily include this.
Project management involves many different departments working together on a project, whereas product development is more likely to be independent of other departments such as legal, finance, sales.
Product development is more likely to include working with outside suppliers (or even competitors) in the design process. Whereas project management has less interaction with outside sources
Both processes are good for business, but project management is more concerned with getting a product to market by a certain date and includes risk management factors. Product development is more concerned with the creation of the product itself, and where possible, involves different stakeholders in its development including marketing, finance and other department heads.