Project Management: The Future and Reasons to Study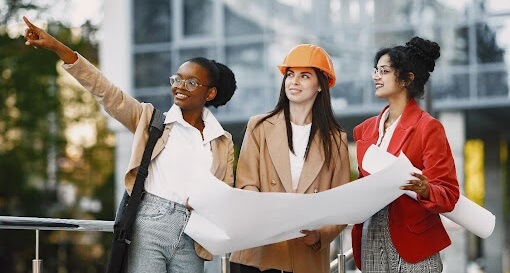 You can run a multi-billion company like Tesla or a down-the-street bakery that sells homemade goodies, and efficient project management is the key to success. It is something that influences managing the projects on tight deadlines, delivering quality products to the clients, and generating revenues for the business.
Project management is a broad-spectrum area of study. The learning journey inculcates various in-demand skills and study aspects. It involves mastering the art of implementing innovative ideas, logic, skills, and methods and turning them into organized yet lucrative processes.
If you have a knack for creativity and leadership, studying project management will help you become an effective manager with great organizational skills. From multi-tasking and tackling troubleshoots to bringing a highly productive team together – you will become a valuable asset to any company.
Without a doubt, the future for project managers is bright, at least for the next 10 years, even more.
If you are still skeptical, we have eight highly convincing reasons that project management is your way to go.
1. Project Management is the Future
The world is witnessing massive digitization and the biggest online paradigm of every type and size of business. This increases the demand for skilled project manager candidates, highlighting them as the future of the technologically advanced era. Everyone wants to build a rewarding professional career in terms of success and money.
The project manager role has long transitioned from a person who would tick off the completed tasks from the Gantt chart to someone who brings effective changes being a strategic leadership role tightly knit with technology. Hence, because technology is the future, every profession that enhances its efficiency is even more futuristic. That puts project management skills at the top of the list for the most in-demand profession, growing at a rate of 33% in 2022.
Moreover, hybrid management is one of the biggest trends and futuristic assets. It incorporates the management of ongoing iterations with better deliverables within a sustainable lifecycle and waterfall governance. This makes complex projects easier and involves more people comfortably in different stages, turning an agile project into successful future outcomes.
2. Increase in Demand
According to a report published by PMI, the companies will need 88 million people to fill project-manager-related positions worldwide in the next five years.
As businesses experience globalization, they need skillful employees to bring the desired products and services to the international market to cope with consumer demand. Moreover, businesses need to adapt to digital advancement and global changes – and project leaders can do that for them in a projectized way.
There is an increasing demand for certain software that various companies are adapting to eliminate the old school methods while leveraging tech-savvy approaches to multi-task. For this, they need qualified and skillful professionals in this field.
A project management certification to your name and a hang of using technological tools will easily make you invincible in any industry.
3. A Relatively Easy Program
If you fall amongst the population dragging themselves through academics just for the sake of it- a short-term program can be a game changer for you. Instead of mainstream degrees that take 3-5 years to finish, enroll in a project management program that offers educational programs lasting for only 6-12 months.
You can take up an easy program, study from the comfort of your home and build a successful career in a highly in-demand profession. A perfect example of education integrated with modern technology- if that is not the future, what is?
Most programs also allow you to use a student time management app. Therefore, you can study, do your job and manage your life hassle-free.
However, being easy does not mean you should not put in the effort. You will be taking up leadership or managerial positions, and your team will look up to you; hence, give it your best to learn project management.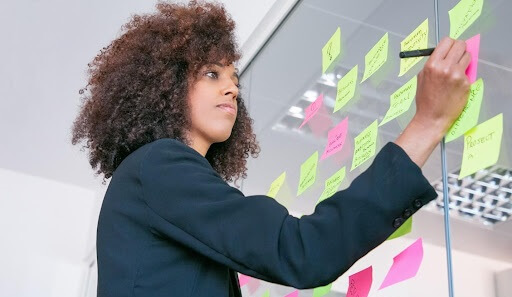 4. Become More Productive
It is so annoying and old school to make everyone on the team do resource planning and managing sheets to acknowledge who is and is not available.
No, thank you!
The current courses will teach you to become more productive. Less effort yet, better results – what you call work smarter and not harder.
Subsequently, you should analyze your management and organizational skills if it is an everyday struggle for you at your workplace or startup. So often, put in extra effort, but the results are zero because you failed to leverage smart tools, techniques, and innovative ideas.
Simply, single management software and a potential skill set can make your job much easier. In addition, you can earn much more money by cutting working hours. You need to become highly productive to take some pressure off your back.
The question is, where do you learn all this? Where do you learn how to become productive?
The answer is simple, become an effective manager with a higher pay scale by studying project management properly. The best part is that management skills will help you with your profession and become an aide in all aspects of life.
You become better at planning, organizing, and implementing ideas.
5. Enhance Writing Skills
When you stop into a project management role, you will require readier adept writing knowledge and power. The good part is that you can gain and enhance writing skills as you advance in your professional field.
Still, by studying project management, you will learn the fundamentals of writing using technological tools for the projects; schedules, different project stages, creating a blueprint, etc. You will not just be a project manager; you will be a communicator, a writer, a leader, and an organizer making you a successful professional – an all-rounder.
Edward Jones, a professional writer with papersowl.com, underlines: "Using specific writing tools can be your ultimate go-to solution to get grammatically correct and unique articles. You can focus more on managing and leading the project while different programs and services hold your back with the writing itself."
6. See Your Progress
When you are in a managerial position, you can get as creative and productive as possible, creating a difference in the work environment. Then, over the years, you can successfully progress your career by immersing yourself in technological tools and techniques.
Moreover, you can track your progress by comparing your outcomes for each project. For instance, you can assess the things lacking in your last project that did not generate up-to-the-mark revenues. Then, moving forward, you can fill in those loopholes and rectify your mistakes.
So, in this profession in high demand you get better as you grow.
7. Competitive Pay
The only words we want to hear in our career are "success" and "increment." Project managers have dramatically increased in demand, especially after the Covid-19 pandemic. Every other business, particularly those transitioning to the digital world, needs smart employees.
As the demand keeps on increasing, the pay only gets better. Therefore, employers need you. This gives you the advantage of asking for reasonable pay, and if you are the right candidate, they have no reason to say no.
According to the US Bureau of Labor Statistics, in 2022 the average annual salary for a project management specialist with 2-4 years of relevant experience is approximately $78,000, with an average rate of $49 per hour for freelance project managers. However, that is not a static number; as you progress, you can earn as much as $135,000 annually, according to JoinHandshake.com, a job search portal for students and graduates.
The average annual salary and hourly rates for project managers (August, 2022)
| | | | |
| --- | --- | --- | --- |
| | Source | Average annual salary | Hourly rate |
| 1 | The US Bureau of Labor Statistics | $78,120 | $49 |
| 2 | Glassdoor | $93,039 | $65 |
| 3 | Indeed | $77,172 | $60 |
| 4 | Salary.com | $78,697 | $58 |
| 5 | CareerBuilder | $129,218 | $62 |
| 6 | ZipRecruiter | $78,320 | $47 |
| | Average pay: | $89,094 | $57 |
8. Flexible Work
The field of project management is extremely expansive, futuristic, and progressive. Therefore, it is easy to find jobs with flexible hours. You can get employed at a place of your choice, in the hours of your choice, yet still be a valuable asset to the organization.
Just bag the required qualifications and skills; in no time, you can land many opportunities for exciting projects and tasks.
To make it easier for you to choose your next location, we prepared the following table based on Zippia.com's recent research. They defined top-10 states where project managers get the highest annual pays for their job. California, Massachusetts and New Jersey are the best states for project managers in terms of median salary. California has a median salary of $101,635 per year and the biggest number of project management job openings, which is 13,768.
The Ten Best States for Project Managers (As of August 2022)
| | | | |
| --- | --- | --- | --- |
| # | State | # of Project Manager Jobs | |
| 1 | California | 13,768 | $101,635 |
| 2 | Massachusetts | 4,401 | $99,738 |
| 3 | New Jersey | 4,566 | $98,945 |
| 4 | Connecticut | 1,831 | $98,736 |
| 5 | Rhode Island | 688 | $97,987 |
| 6 | New Hampshire | 921 | $96,456 |
| 7 | New York | 7415 | $95,094 |
| 8 | Pennsylvania | 5185 | $93,570 |
| 9 | Vermont | 241 | $93,166 |
| 10 | Washington | 3909 | $91,396 |
9. Sneak into the Future
Now is the time to engage in a lucrative and progressive career or management business that teaches you professional and personal skills!
Project management is the future of the corporate world that entails highly successful professions, turning employees into the company's backbone. Therefore, organizations today require project managers that are qualified and talented. What is even better is that the skills reflect on your professionalism and your personal life as well.
You can try certain online courses that offer a free trial and introduction to project management. So, you will know why you need to get into it. With competitive pay, you can easily build a career with your dream job in any industry you prefer.