How To Remain Safe While Browsing Internet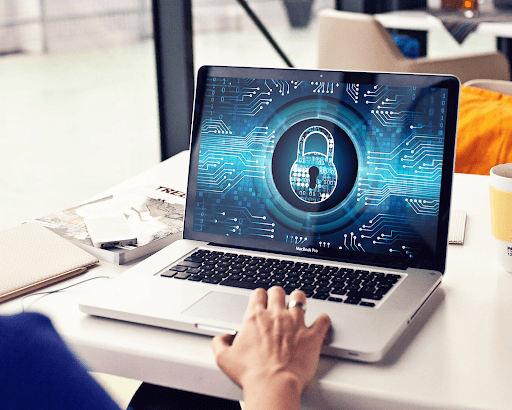 You're in for a surprise if you believe that malicious websites are the only areas where malware lurks for its victims. Spyware, which is software that steals private user information without their permission, is present throughout the internet, frequently in unexpected places. Your internet browsing security can be jeopardized with the simple act of being in the wrong place at the wrong time.
You may protect your online activities by using complex passwords, regularly backing up your data, avoiding unsafe links, and other strategies. Here are our top 10 suggestions for being safe while browsing online.
1. Do not read spammy mail
You don't even need to download an attachment from a phishing email to harm your local network. Some malwares can be installed on your computer without your knowledge using drive-by downloads. Because of this, it's a good idea to avoid opening or clicking any emails from unknown email addresses.
2. Ensure that your software is updated
If you haven't done this, immediately enable automatic updates for your antivirus software, web browsers, and operating system. Important patches for any security issues discovered in your programs or devices are typically included in updates.
3. Set strong passwords
One of the numerous ways you may prevent identity theft online is by using strong passwords. Sadly, a lot of people still use passwords like "password" or "12345678." Don't use those, your dog's name, or your kids' birthdays.
The perfect passcode is one that is easy for you to memorize but difficult for others to crack. It is frequently preferable to use a passphrase, or condensed statement, rather than a single word with additional numbers and symbols.
A password management program may also be able to create and store the passwords for you. By using a password manager, you can generate unique complex passwords for each of your online accounts. For increased security, modify your passwords frequently throughout the year.
4. Put two-factor verification to use
Two factor authentication requests that you verify your identity after you have logged in using your credentials. It adds an additional layer of security, you might be asked to enter a code sent to your phone via text message or email to verify your identity.
Additionally, you might be asked to answer a security question. When two-factor verification is given, accept it. Even though it can take a few extra seconds for you to log in to your accounts, doing so can reduce the possibility that other people will be able to do the same.
5. Don't click on links that seem strange
It's typical for viruses and other kinds of malware to spread through clicking on links from well-known sources. Ask them if the link was provided on purpose if a reliable friend or family member sends you one that seems weird, such as one that has mistakes. Even if it might take some time until you can view that hilarious viral video, it's safer to be proactive than late.
Copy and paste the link into a reliable link checker instead of waiting for a response from your friend or relative. But keep in mind: Don't click the link.
6. Avoid using unprotected public WiFi
If at all necessary, stay away from connecting your gadgets to unsecured public WiFi. By using it, you open yourself up to exploitation. Avoid entering important information on any websites, such as your Social Security number or bank account information.
Its also a good idea to trust antiviruses with high-quality Internet security, not the free ones. When you're away from home, it's preferable to browse over a VPN that most antiviruses comes with. As a result, your data will be encrypted, making it far more challenging to intercept.
7. Consistently create data backups
If you become a victim of a ransomware attack, you might not be able to recover your data. Unless you have data backups, that is.
By regularly backing up your data, you can mitigate the effects of some security breaches. It won't be a big deal if attackers encrypts your important data and demands a ransom to recover it if you last backed it up a week ago.
8. Use financial data wisely
When entering sensitive information online, such as your credit card number, exercise caution. Before making a transaction on a website, verify that the URL starts with "https://". It's important to note the "s" at the end, which indicates that your connection to this particular website is encrypted. Never ever make a purchase from a website without this.
Furthermore, you should think twice before saving your financial information on websites you use to make transactions, even if you frequent them. If their website suffers a data breach, hackers may find it easier to access your information if they store it on their website..
9. Inform your family
Your family and other network users may not be contributing enough to keep your home security network secure, even if you are taking all the necessary security procedures.
Ensure that everyone who utilizes your network frequently is aware of how they may contribute to its security. Children can also learn about online safety.
10. Don't divulge private information
It's simple to grow accustomed to giving out a bit too many personal data online. However, you might be shocked at the amount of harm that cybercriminals can cause with just a small bit of knowledge.
Never divulge personal information to strangers you meet online, such as your full name, address, or bank information. Additionally, you should use caution when selecting usernames for websites; they don't always need to contain your real name. Also, be cautious while providing information in online forms or surveys. Most of the time, no personal information is required to finish them.
It can seem difficult to stay safe online, but it doesn't have to be. Handle conversations online the same way you would treat interactions with a stranger strolling down the street if you're still learning how to protect yourself from online predators or scams. That is to say, you are unlikely to open anything they give you, give them your credit card, or show them the way to your house. You can keep safer online by following the same standards.
Conclusion
The majority of us regularly use our browsers, so be sure you are aware of the best practices for protecting your private information online.
Whatever online browser you're using right now, it's a sad reality that hackers are out there trying to take advantage of weak points in the program. Despite regular updates that make web browsers safer, hackers can still con you into clicking a dubious download link.