6 Tips for Choosing the Right VoIP Phone System for Your Small Business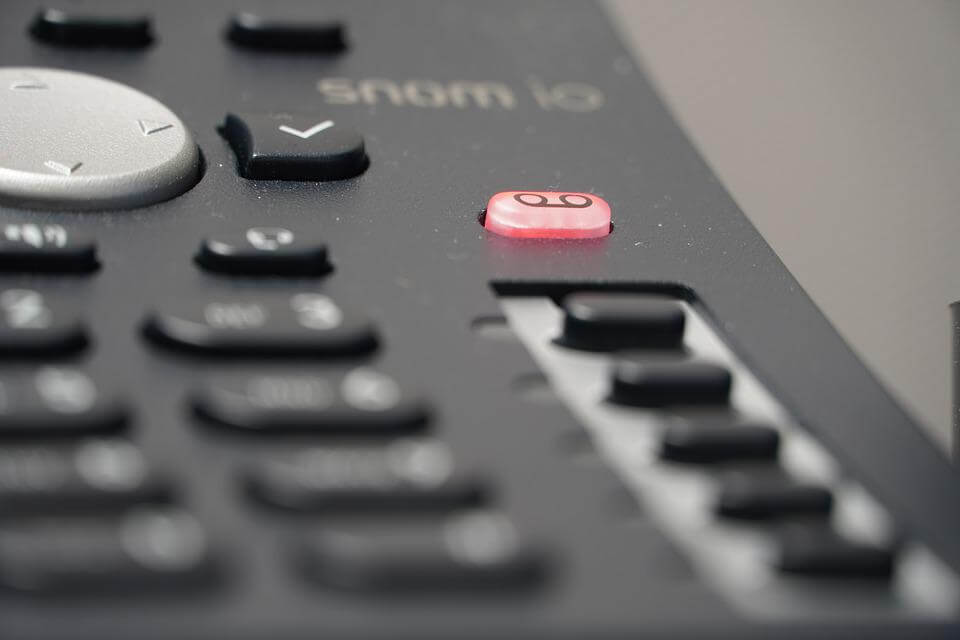 Business-grade Voice-over IP providers can be lifesavers for your small business. They are particularly helpful if you have adopted a hybrid work culture. VoIP is excellent at replicating the functionality of bigger businesses for much less.
It is excellent for remote teams looking for communication capabilities that are similar to working in the office. VoIP phone systems introduce an unmatched level of flexibility to your operations. Here are a few tips for choosing the right VoIP phone system.
1. Alignment Your Requirements
The best VoIP phone system is one that aligns with your specific needs. Pay attention to essential features, including call waiting, caller ID, and call forwarding. However, you may also need advanced features like call transcription and auto-attendant.
Some features come with your subscription. However, you may need to pay extra for others. Do not commit to a VoIP service before outlining your needs. Understanding the features you need most will save you time and money.
2. Mobile App Availability
The use of a mobile app means you can be available on the go. Pick a system that offers an app along with their services if this is important to you.
Features to Look for in a VoIP App
The best VoIP apps meet a few basic requirements. Here are a few essential features to look for:
Functionality
The best VoIP phone system should give your small business the functionality you need to thrive. Consider your communication needs and find a VoIP phone service that addresses them.
When trying to determine the functionality of an app, consider the following:
Call recording
Auto attendant
Unlimited calling
Automated replies to messages
Availability for Android and iOS devices
Call Quality
The quality of calls determines clients' experiences. Poor call quality translates to disappointed clients. It could ruin your reputation. On the other hand, high-quality calls prove that you put in the effort to improve your clients' experiences. You want VoIP phone systems that always deliver top-notch quality.
Besides, there are a few other points to consider when looking at call quality:
Reliability
Clarity of conversations
Call volume and clarity during peak hours
Latency (the time it takes for your call to be completed) ISP data speed is critical in determining the quality of your VoIP calls. Make sure you have enough bandwidth to support your communication needs. Your VoIP phone system provider should also have redundant infrastructure in place. This helps ensure that your small business will not experience any network issues.
3. Call Analytics
You can use customer insight to elevate your small business. However, it isn't an easy process. You first need to gather and analyze lots of data. Since VoIP runs on various devices, you can easily record and process different kinds of call data. You can keep track of:
Call session metrics
Individual agent performance
Call session metrics
behavioral trends
4. Your Budget
As a small business, you must stick to a budget. How much are you willing to spend on your VoIP services? Consider the ROI and how the business phone system will affect your operations. Your budget will help you determine your level of investment.
Inspect your budget and adjust it to fit your communication needs. Keep in mind that the best VoIP phone system is one that improves communication at an affordable rate.
5. Customer Service and Maintenance
Find a VoIP provider with excellent maintenance services and customer service. As with every other business purchase, you don't know when you could experience issues. You should be able to get support as soon as you need it.
Go with companies that deliver 24/7 customer service. If you need to troubleshoot an issue, you shouldn't have to wait too long. In addition, the customer service agent must speak your native language.
6. Customizable Plans
Pick a service with customizable plans. You should have the liberty to use a local number or any other number with your system. It would be best if you also had control over the number that the customer sees. Moreover, be able to assign numbers to the different devices within your business.
Also, consider a price schedule. You can use a VoIP  platform that helps determine your monthly revenue. If you are paying a flat fee, you'll end up having to pay again and again to cover the cost of the phone lines.
A flat fee is not ideal for small businesses looking for an easy way to cut costs and track revenue. Instead, choose a service that allows you to customize your pricing with features like data volume discounts or calls within a specific area code.
In conclusion, your small business will benefit from the right VoIP phone system. The right system will save you money and promote communication. It can make your team more productive. With the above tips, finding the ideal VoIP phone system for your needs is easy.