5 Ways to Effectively Manage a Busy Restaurant, Bar, or Brewery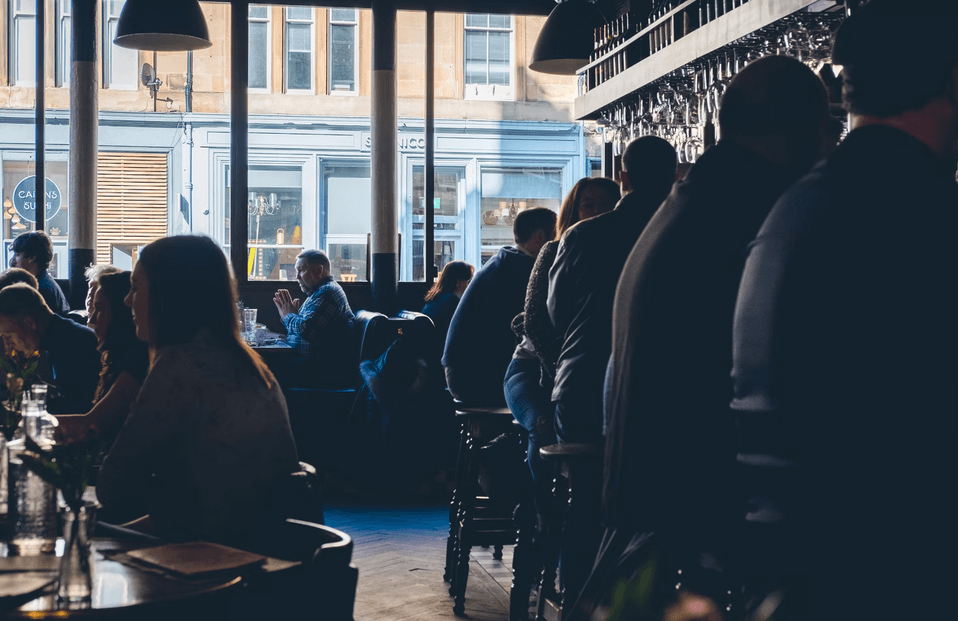 Whether you own a restaurant, bar, or brewery, one thing that all three have in common is that they can get very busy. Whether you are dealing with a lunch rush, a dinner time crowd, or you always seem to have a massive influx of customers at 3:00 PM for some reason, you need to figure out how to manage a huge crowd and to do it fast!
Well, instead of freaking out and reacting to everything that happens as you try to fulfill orders and respond to the needs of your customers, you can make quite a lot of things about your busy restaurants easier with just a few changes to your efficiency during the busier times of the day.
1. Know Your Limits
How busy is too busy? Some restaurants can handle a line out the door and a plethora of online orders. Some bars are fine with people sitting at the bars and tables, placing large orders, and ordering all types of drinks, and some breweries can serve dozens of people with only a small slowdown.
However, that's not all, and if your establishment finds itself overwhelmed and understaffed at these crucial moments, that is okay. Because having all those customers coming into your building doesn't mean anything if you can't service them effectively. So if you find that you have more service than you can handle during your busy hours, consider making some changes.
Maybe focus on simply the in person orders, suspending your online orders or phone orders for the time being. Or serve a simplified lunch or dinner menu during busy hours, something that your staff can get out quickly and efficiently without any trouble or complications.
It might take your customers a while to accept any substantial changes, but the ones that really love your business will keep coming back no matter what.
2. Have Priorities During The Busy Times
The busy times in your restaurant, bar, or brewery can be a time of heavy reactivity. You are spending so much time reacting to the customers and handling any emergencies that might pop up, that you aren't prioritizing correctly. However, knowing how to prioritize whenever emergencies do pop up will help you manage your time.
For example, you might choose to handle any emergencies around the customers inside of your restaurant, before fixing any problems with the customers that are there over the phone or who have placed their orders online. Make sure you have your priorities and ensure that you stick to them, despite whatever happens, and you will be all good whenever the busy times breed emergencies.
3. Focus On Your Supplies
One of the best things you can do for your business during busier times is to make sure you have your supplies ready to go. Having enough supplies such as napkins, bar napkins, straws, stirrers, glasses, plates, garnishes, cocktail shakers, and such can be just as important as having enough food and drink.
You will figure out pretty quickly if you are running out of things turning your busier business hours, and you need to ensure that you are fixing that quickly.
4. Get Expert Advice on Hiring, Operations, Marketing, and More
Sometimes you might need more help than you can handle as you deal with the busy periods of your restaurant, bar, or brewery. If this happens, then don't be afraid to reach out for help from different services. Figure out what it means to hire people, market your business to spread the crowds out, or conduct better operations to ensure that you aren't making your life harder than it needs to be.
One of the best things you can do is go to https://lounge.untappd.com, and see what that service can do for your bar or brewery. They have tons of articles on every single aspect of running a bar, and you'll find some information about every topic under the sun.
5. Find a Mentor in Restaurant Project Management
Finally, you can hire a mentor that will help you figure out how to manage your restaurant, bar, or brewery more easily using project management practices. This is an especially great route for those that are opening their business for the first time.
The mentor will work to help you determine what types of products and services will be useful, how to implement new processes and structures in your company, how to hire and motivate personnel, and much more. This is the kind of service you can't just find on your own, so look into hiring one and they will help you reach the top in no time!
Conclusion
Managing a busy restaurant, bar, or brewery will often appear to be the hardest project you'll have to deliver as your small business expands and grows. However, with a little bit of planning and a few changes to your operations, you can be set to manage efficiently and effectively whenever the need arises.
So don't freak out and continue moving forward every day of the week, even when things seem like they are overwhelming.