What Does a Successful Project in Business Look Like?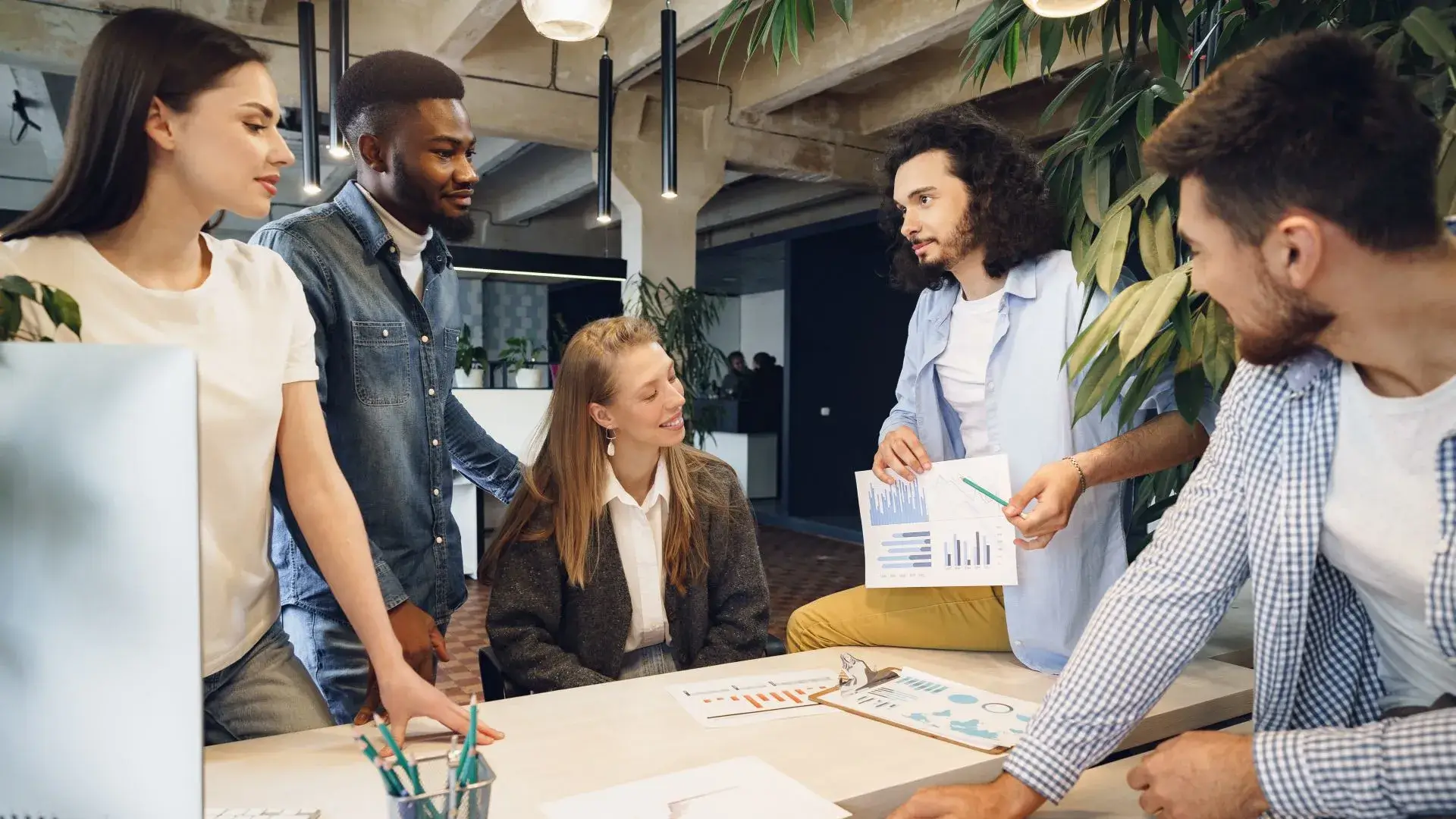 Projects are everywhere. From launching a new product to building a new hospital, from developing new software to organizing a music festival, from fighting climate change to exploring outer space, projects are the means by which we create value and make a difference in the world.
Projects are also the way we learn, innovate, and adapt to changing circumstances and customer needs. Projects are not just temporary endeavors with a defined scope, budget, and timeline; they are strategic initiatives that drive organizational transformation and societal progress.
The Project Economy to Drive Business Change
This is why we are living in the project economy, a term coined by the Project Management Institute (PMI) to describe the emerging reality in which organizations and individuals view their work and activities as projects.
The project economy is not only about managing changes more effectively and efficiently; it is also about embracing a project mindset and culture that fosters collaboration, creativity, and customer-centricity. The project economy is not a trend or a fad; it is a fundamental paradigm shift that requires new skills, tools, and frameworks to succeed.
However, the project economy also brings new challenges and opportunities for businesses and professionals. According to a report by the World Economic Forum, more than 50% of all employees will require significant reskilling or upskilling by 2025, and many of the skills that will be in high demand are related to project management, such as complex problem-solving, critical thinking, creativity, and emotional intelligence.
Moreover, the project economy requires a shift from a traditional hierarchical and functional organizational structure to a more agile and networked one, where teams are formed and disbanded based on the needs and goals of each project. This means that businesses and professionals need to adopt a more flexible and collaborative approach to work, as well as a more customer-oriented and value-driven mindset.
One of the key factors that can help businesses and professionals thrive in the project economy is the use of effective methodologies and practices. Project management is not only a technical skill or a set of tools; it is also a strategic competency and a leadership capability that can help organizations and individuals deliver successful outcomes and create positive impacts.
Project management can help businesses and professionals plan, execute, monitor, and evaluate their projects, as well as manage the risks, resources, stakeholders, and expectations involved. Project management can also help businesses and professionals align their projects with their vision, mission, values, and objectives, as well as with the needs and expectations of their customers and society.
Five Components of Success in Project Management
However, project management isn't always as straightforward as some people might think. According to KPMG's survey 2021, only 25% of businesses reported that all or most of their projects delivered on their original goals and business intent, while 57% reported moderate to significant underperformance. Furthermore, in one out of six projects, the average cost overrun was approximately 200%, with a schedule overrun of nearly 70%.
It goes to show that even with the best team, intentions, and passion, workplace projects don't always go to plan. However, that's not to say it's impossible to achieve success more often than not.
Successful projects typically have these key components given below.
The Right Software
Organization is integral to the average successful project. Everyone involved in a project must know their role, how much time they spend on specific tasks, and the project's various stages for an estimated completion time. This information can be much easier to obtain with project portfolio management (PPM) software.
The most advanced project management software will integrate a vast library of apps so everyone involved in a project's completion can receive up-to-the-minute information. This software will also help you manage costs, resources, and time to improve your chances of meeting your project goals.
Time Management
Most clients have a time frame in which they want their project to be completed. When you take on the project, you ultimately agree to that timeframe.
Time management can be challenging for the average business to master, which might contribute to why many projects take more time than intended.
Time management is typically a crucial element of a successful project and can be achieved in many ways, such as:
Having project management software
Focusing on one task at a time
Using timers
Creating project plans
Delegating tasks
Planning work ahead
A Realistic Budget
Most projects exceeding $1 billion in value don't meet their budgets and deadlines. In fact, just 8.5% of projects finish on budget. Part of this budgetary failure comes down to a lack of adequate planning before a project commences.
Businesses that spend more time planning might be more likely to stay on budget. This is because they plan for what goes right as well as what goes wrong. Factoring in anything that might blow out a budget can give them a buffer to account for these failures.
Risk Management
There can be various obstacles that stop major projects from meeting their goals and deadlines. Most successful project management companies will perform risk assessments before getting underway.
The more risks you can be aware of, the more of them you can plan for. This can mean that if you encounter any of those problems, you have an effective management plan.
Communication
Multiple people can be involved in the average project from start to finish, including team members, project managers, and stakeholders. If any of these people aren't on the same page, there can often be a higher risk of delays and mistakes.
A successful project usually has effective communication at the core. Everyone involved in the project is answerable to someone else, and there are appropriate channels for communication, like project management software, to prevent crucial information from going missing.
While many companies don't achieve their projects on time and budget, that doesn't mean you can't. Being aware of the elements of a successful project might put you in an excellent position to lead your team to project success.
Conclusion
In conclusion, project management is a complex and challenging task that requires careful planning, execution, and evaluation.
However, by following some best practices and using the right tools, such as project portfolio management software, businesses can increase their chances of delivering successful projects that meet their goals, deadlines, and budgets.
Successful projects typically have five key components: the right software, time management, a realistic budget, risk management, and communication. By mastering these components, businesses can improve their performance and reputation in the project economy.