Project Appraisal – Definition and Steps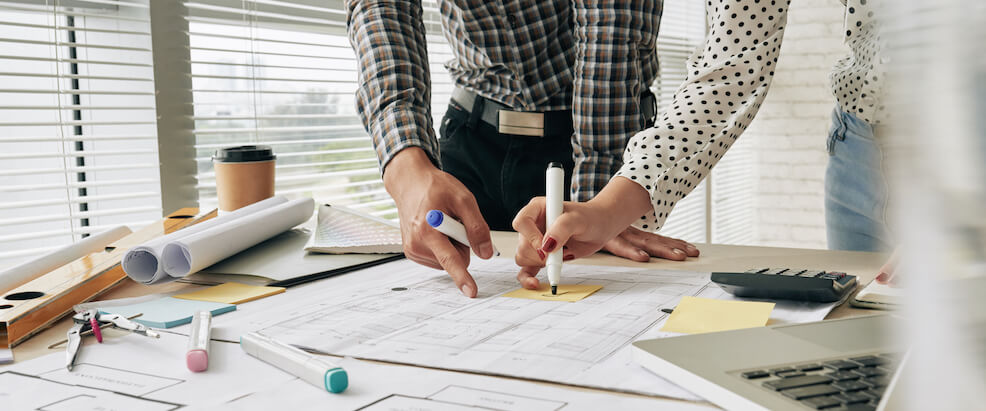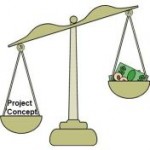 When an organization wants to find a solution to a particular business problem and identify the best way for implementing that solution, it needs to plan and develop a project that might provide an effective action plan for addressing the problem through implementing the solution.
This organization will need to give an appraisal of the potential project to make sure the project is really effective because it supports the right solution and solves the required problem. In this context, project appraisal management serves as the major process of analyzing and approving the project.
In this article, I am going to write about the project appraisal process and its key steps. I hope my article will help you learn how to evaluate and appraise projects. At the end of the article I give a link to the project appraisal template, which is a more structured way of explaining the appraising process.
What is Project Appraisal? – Definition
Before we talk about the definition of project appraisal, I would like to tell one interesting story from my life. Here's that story.
As I'm a PMP and have a broad experience in managing various types of project, I always wondered how my neighbor, who is a truck driver and thereby not experienced in project appraisal management, could do all those "projects" without preliminary assessment and analysis of the initial concept, problem, and solution. By the "projects" I mean the activities my neighbor did when he was building the garage in his backyard, renovating the kitchen, repairing his truck, even speaking with the postman, and so on. My wonder was that this person has no idea of project appraisal and management yet he can do successful "projects", even without understanding that these are projects.
One day I took all these thoughts with me and went to my neighbor. I wanted to find out how he reached success without using project, appraising or whatever else which I might regard as the evaluation process. When I met him in his renovated kitchen, I was surprised to see that he was creating a preliminary plan for his next project: Purchasing New Car. He was sitting at the small kitchen table and writing something on a large sheet of some newspaper ("Daily News" if being more precise). I walked close to the table and saw many words and sentences underlined and crossed off, with multiple arrows and circles on the paper sheet. "What are you doing," – that is what I asked. "Don't you see? I'm trying to plan my new purchase. Remember that big Mercedes I showed you last month in the Truck Driver's magazine. I've decided to buy it. And now I want to plan everything ahead, to avoid failure, you know".
I sat at the table near my neighbor and he told me about his plans. I found out that he always made a plan before doing something important or unusual for his daily life, for example garage building or kitchen renovation. He never used documents and templates but just a sheet of a newspaper because, as he said with a smile, "newspapers always lie but my records and plans will make the reality more "realistic" and pragmatic" (I still can't completely comprehend what he meant indeed).
I'm not going to annoy you by retelling our conversion in this text. I just want to focus you on the key idea behind this story: often people unwittingly use the methods and techniques of project appraisal and evaluation to determine chances of success of their endeavors. Before I saw in my neighbor's kitchen how newspapers could be used for the appraising process, I thought only formal documents and papers were the tools to assess a professional-drive project. But now I know for sure that every person can do an appraisal; the only thing to remember is that every kind of project requires the appropriate level of knowledge and competencies to generate a good project appraisal report. And that's all… Let's give the definition of project appraisal.
Defining Project Appraisal
Project Appraisal is a consistent process of reviewing a given project and evaluating its content to approve or reject this project, through analyzing the problem or need to be addressed by the project, generating solution options (alternatives) for solving the problem, selecting the most feasible option, conducting a feasibility analysis of that option, creating the solution statement, and identifying all people and organizations concerned with or affected by the project and its expected outcomes. It is an attempt to justify the project through analysis, which is a way to determine project feasibility and cost-effectiveness.
Appraising a project means evaluating the proposed solution against its ability to solve the identified problem or need. Some PM methodologies and guides (e.g. PMBOK) regards the technical and financial project appraisal as a component of the initiation or pre-planning phase. PRINCE2 suggests developing the business case which is a form of project formulation and appraisal. The Method 123 (MPMM, which is based on PMI and PRINCE2 standards) also uses the business case for preparing a proposed project for feasibility analysis and assessment.
Project appraisal management is an essential stage of any project, regardless of its nature, type and size. This stage represents the first point of the pre-planning or initiation phase. Without having appraised a project, it is financial and technically unreasonable to proceed with further planning and development. No matter whether you are going to purchase a new car (e.g. my neighbor's project), constructing a building, improving a business process, updating a network system, conducting a marketing campaign, building a garage, or any other initiative, you should make a preliminary assessment and appraisal of your undertaking in order to be sure that that you will do a required and necessary change to your environment.
Project Appraisal: Key Steps
Various PM methodologies use various approaches and techniques for developing a project appraisal. In my practice we use some method that regards the appraisal process as a series of 4 steps that have a range of sub-steps and tasks. In this checklist you can view the entire hierarchy with the details. I am going to give an overview of the steps. If you want to get deeper, please read the checklist.
Step #1. Concept Analysis
The first step requires you (as a project appraiser or analyst) to conduct a range of analyses in order to determine the concept of the future project and provide the Decision Package for the senior management (project sponsors) for approval. It means you need to carry out the problem-solution analysis that determines the problem/need to be addressed and the solution to be used to handle the problem. The solution should analyzed by cost-effectiveness and feasibility (various project appraisal methods and techniques can be used). Also you will need to identify stakeholders (those people and organizations involved in or affected by the problem and/or solution) and analyze their needs (how they relate to the problem and/or solution). After all, you must develop a decision package that includes the problem statement, the solution proposal, the stakeholder list, and the funding request. This package will then be submitted to the sponsor for approval (or rejection). If the sponsor approves the project concept then you can proceed to the next step.
Step #2. Concept Brief
At this step you must develop a summary of the project concept to define the goals, objectives, broad scope, time duration and projected costs. All this data will be used to develop the Concept Brief. You need to develop a project statement document that specifies the project mission, goals, objectives and vision. Then you create a broad scope statement that specifies the boundaries, deliverables ad requirements of your endeavor. Finally you make a preliminary schedule template that determines an estimated duration of the project, and then develop a cost projection document based on cost estimates and calculations.
Step #3. Project Organization
You use the Concept Brief to determine an organizational structure of your project. This structure should be developed and explained in the Project Organizational Chart. The document covers such issues as governance structure (roles and responsibilities), team requirements and composition, implementation approach, performance measures, other info. The idea behind the Project Organizational Chart is to create a visual representation of the roles, responsibilities and their relationships and what people/organizations are assigned to what roles and duties within the project.
Step #4. Project Approval
The final stage requires you to review all the previous steps and gather them into a single document called the Project Appraisal. This document summarizes all the estimations and evaluations made, to justify the project concept and verify that the proposed solution addresses the identified problem. The financial, the cost-effectiveness and the feasibility analyses will serve as the methods of project appraisal to approve the project. The document is to be submitted to the snooper stakeholders (the customer, the sponsor) for review and approval. If the appraisal is approved, then the project steps to the next phase, the planning.
Types of project appraisal
Project appraisal uses the following two major types:
Results oriented appraisal
Financial appraisals (cost/benefit analysis)
1. Results orientation
It is done in the beginning of a project before any money or other material costs are incurred.
Results orientation project appraisal focuses on identifying and predicting risks and their impacts on delivering the results which were planned for in the project plan and contract. This type of appraisal includes identification of risks based on project management processes such as initiating processes, planning process, executing process and controlling process.
Result orientation project appraisal also focuses on the alignment of actual and forecasted results and ensuring that they all align with the project goals and objectives.
2. Financial Appraisal (cost-benefits analysis)
This type of project appraisal is done in order to assess whether a funding request (or an investment made) can be justified by predicted savings or revenues after it has been completed.
Cost benefit analysis is a planning tool that will help you determine if an investment has a satisfactory return for your organization. It compares the investment or change with its alternatives as per one or more criteria such as costs, technical factors, services, resource utilization etc.
Cost/benefit analysis considers all resources invested in a project and compares with the expected benefits. The benefits of a project are usually measured by comparing the costs that would have been incurred if a project were not implemented.
According to this method, projects that show a balance of benefits vs. costs are accepted, those with an excess of costs over benefits are rejected and those showing an excess of benefits over costs are deferred for further consideration.
In practice, some organizations use another approach where projects with projected benefit-cost ratios greater than one are accepted, those with ratios between zero and one as borderline cases for further consideration and those below zero as rejections before any further investments on plans or work on plans is made.