Project Management in Healthcare: Challenges and Success Factors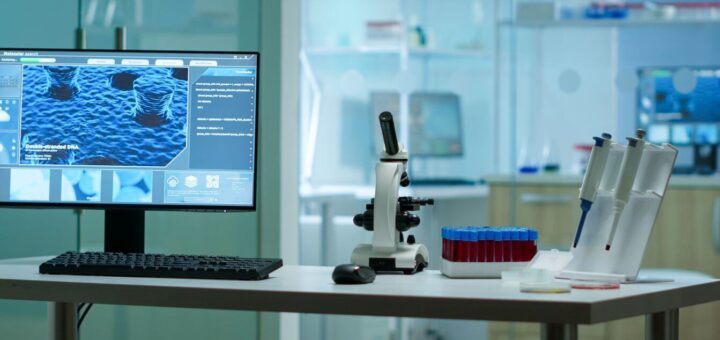 Healthcare is one of the fastest-growing industries in the United States and globally, with the demand for various healthcare projects expected to grow by 15% between 2022 and 2025. The United States healthcare market hit $15 billion in 2022 and will show an annual growth rate of 14% by 2027, according to Statista's Health Care Report.
The evolution of healthcare into a more complex, project-oriented sector, combined with the increased presence of consultants and contractors, has created a strong need for healthcare project management that can lead to increased efficiency within this industry.
This guide explores the challenges and success factors in managing healthcare projects. It also provides project management insights toward successfully launching and managing healthcare initiatives.
Project Management in Healthcare
Project management in healthcare is much more than following a given methodology or process, such as Waterfall, Agile, and Hybrid. Medical and healthcare projects are inherently complex, with various strategies and stakeholders involved, such as doctors, nurses, pharmacists, and administrators.
Healthcare project managers must address issues like scope definition, scope change control, and required performance measurements to manage these projects and achieve their objectives successfully. In addition, these projects introduce new ideas, technologies, and equipment into the organization, which need to be evaluated before proceeding, according to Harvard Chan.
For example, when implementing a new electronic medical record system, the project manager must identify the system's positive impact on patient care and efficiency. This person must also communicate with the doctors, nurses, and other medical staff to assure them of the system's capabilities and limitations regarding data transfer, security, and patient privacy. It is especially true with physician practices, as they have specific requirements that must be met to fulfill a certain level of training and care.
Fast-growing projects in the healthcare industry
Telehealth projects
The major growth factor of this industry is telehealth, which refers to providing digital health care services using information and telecommunication technologies, such as video conferencing, mobile, and interactive voice response (IVR) systems.
Telehealth will reach an 18.3 billion market size in the United States in 2023, and it's expected to reach $26.5 billion by 2025, according to IBISWorld. Telehealth is used for many applications, including services for rural areas, healthcare in the military and protective services, and remote patient monitoring.
Clinical trials
According to the National Institutes of Health, clinical trials account for 18% of the projected growth of the healthcare industry. By 2027, this industry is expected to create up to $49 billion. Projects in this industry include, but are not limited to, recruitment, clinical trial enrollment, and monitoring, study monitoring, and data analysis.
Mobile health applications
mHealth applications are great for multiple purposes, including patient monitoring, remote consultation with medical specialists, and medication management.
With the increasing popularity of smartphones, tablets, and other mobile devices, mHealth applications can revolutionize how healthcare is provided in the 21st century.
Healthcare software projects
At the end of 2023, healthcare software development will account for 12% of the growth of the global IT sector. By 2025, healthcare software will create 18 percent of worldwide IT spending. This market is expected to generate almost $45 billion in revenue by 2027.
Projects in this sector include, but are not limited to, e-health portals, electronic medical records, healthcare supply chain management, and electronic health records systems.
Pharmacy practices
Pharmacy has been experiencing a decline in new prescriptions and increasing costs related to prescription drugs. As a result, several states have introduced pharmacy technician positions and pharmacists' remote consultations to combat this decline by providing telemedicine and virtual care services.
However, this practice requires excellent coordination between pharmacists and other healthcare professionals, which is why project management is necessary for this perspective sector.
Challenges in the Management of Healthcare Projects
In the healthcare industry, a project's success directly impacts patient care and the organization's bottom line. Therefore, healthcare organizations should implement a project management methodology designed to guide and manage projects efficiently. However, managers often face various challenges when managing medical projects.
Here are some of the challenges in healthcare projects:
Gaps in the organization's knowledge regarding different aspects of healthcare principles. For example, EMR vendors have a wide range of software programs to meet the diverse needs of varying healthcare enterprises. System components such as network management and security, electronic health records management, patient coding, and billing are all essential in creating an electronic medical record system.
The need for proper communication between departments and the project management team. For example, the medical staff must contact the IT department to advise them of their data entry needs in a hospital setting.
The lack of resources and skills necessary to complete the project correctly. For example, a new electronic medical record system replaces the old paper records with electronic ones. This project is accompanied by a need to train the medical staff on how to use the new software. Another example would be hiring additional medical staff to match paper and electronic records intake and outputs.
The need for more consensus from internal stakeholders. For example, if the project requires a more significant budget and external resources than initially planned, it may be delayed or canceled altogether due to internal stakeholder dissent.
Patient safety concerns. For example, a patient's medical records must be stored securely as some may contain confidential information, such as HIV or other infectious diseases. Also, a new electronic system requires patients and staff to learn how to use it.
Success Factors in Healthcare Projects
Despite project managers' challenges in healthcare, many factors can help ensure project success. Often, these success factors may be outside a project manager's technical skills and core competencies. Some success factors may be related to how well a project manager understands the organization's and its stakeholders' specific needs.
Here are some of the main success factors for healthcare projects:
The passion for what is being built. Of course, a project manager must be highly skilled in the technical aspects of a project. However, it is equally important to have passion for the new project and its purpose.
The ability to properly communicate and solicit input from various parties involved in a medical project. Healthcare stakeholders have specific needs, such as budget and resource allocation. While there may be a tendency to defer to medical staff in this regard, the PM must have all the information necessary to allocate resources appropriately.
The ability to work in a complex, structureless environment. In healthcare, projects are developed and supported while adhering to multiple competing needs. The ability to streamline and prioritize a complex project while considering the needs of different stakeholders is crucial in this environment.
The ability to deal with change. As stated previously, when a new electronic medical record system is introduced, it impacts multiple areas of service delivery. These changes in practice may require additional training, new employee hires, and even a difference in the organizational hierarchy. The ability to deal with change is essential when managing a healthcare project.
The ability to build relationships. Healthcare projects often involve several players, from internal and external stakeholders to outside vendors. Developing and maintaining those relationships is crucial for healthcare organizations to deliver top-quality patient care.
Wrapping Up
As stated at the beginning of this blog, healthcare projects require the management to deal with many challenges. While technical expertise and managerial skills are crucial for successful project management, other factors contribute to a healthcare project's success.
In any case, the first step to a successful healthcare project is the implementation of a robust management methodology. This methodology should meet the needs of the performing organization and its stakeholders. The ability to communicate with all stakeholders is also crucial for the success of a healthcare project.
In addition, the project management team's technical and managerial skills must be above average. Healthcare projects often require a broad range of skills, from web mapping and EMR downloads to network security and electronic data transfer.