Project Duration: Definition, Estimation Techniques and Best Software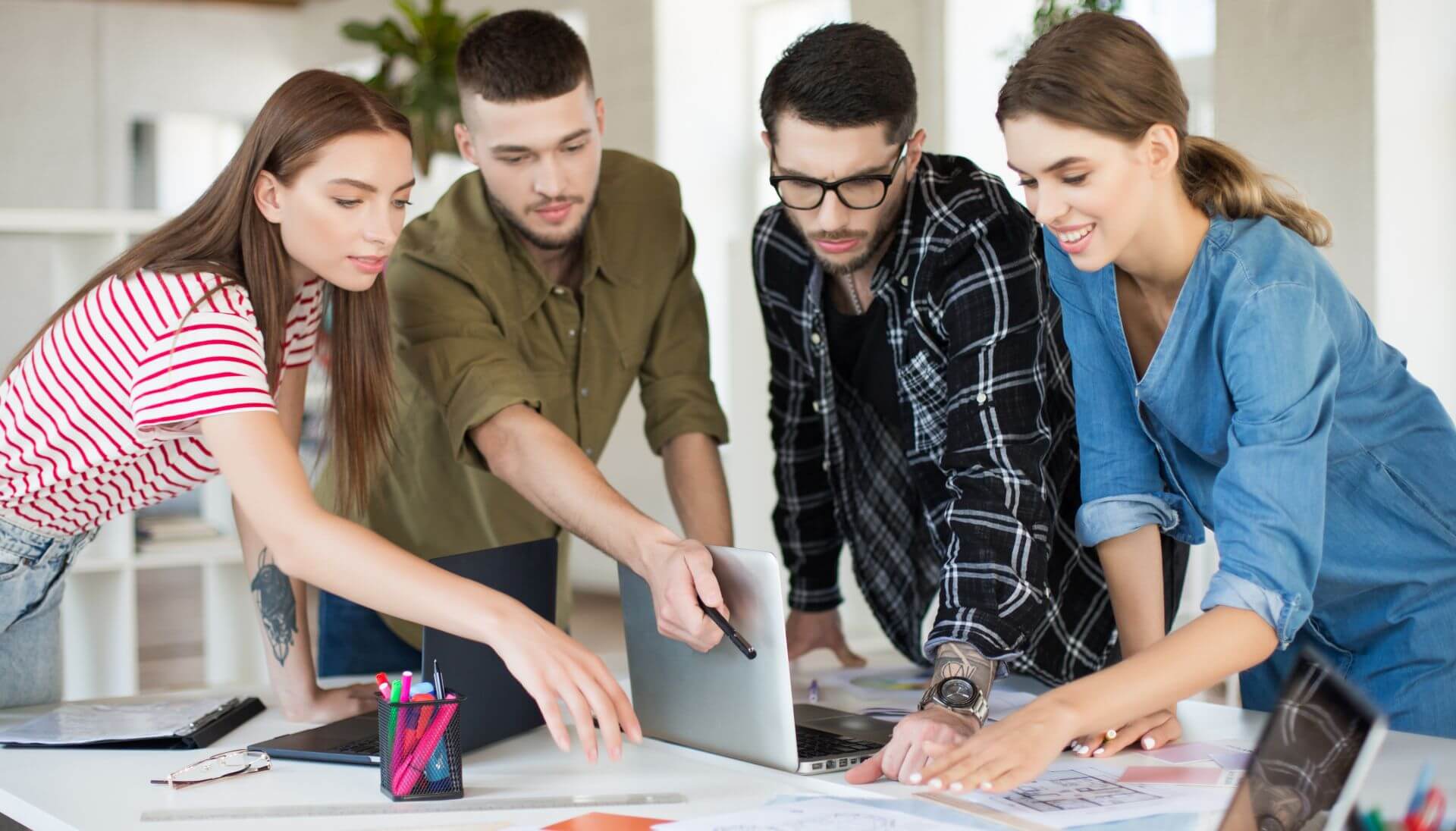 Project duration refers to the length of time a specific project will take to complete based on the work effort and work quantity. Project duration estimation is highly important for project managers who need to calculate when their teams can finish the tasks, what resources they need, and how much time they have left before reaching the scheduled completion date.
In this guide, we will look at the essentials of project management time estimation. First, we will define project duration and how to estimate it. Then, we will take a look at the importance of project time estimation. We will also delve deeper into techniques used to measure and estimate project duration.
What is Project Duration?
The duration of a project defines how much time it takes to deliver the project, based on the resources and effort used. It is essentially the period of time from the start date when a project is initiated till its completion date. Project duration is estimated in hours, days or months. For example, a project's time duration can be equal to 40 hours, or 5 business days, or 1 workweek.
When we take a closer look at project duration, we can divide it into three types:
The estimated (start-to-finish) duration refers to the total number of working hours, days, or months the team estimates that it will take to complete their project. It is also referred to as the baseline duration that is assigned in the project schedule.
The actual project duration is the actual time it took for the team to finish their work, including delays and late-starts. It shows what amount of time has been consumed to perform all tasks and accomplish the project. The actual project duration is compared to the estimated one in order for the project manager to check the accuracy of the original project schedule and make corrections if necessary.
The remaining project duration is the amount of time that the project still has to go before it reaches its completion date. The project manager uses this information to calculate when the team members will be able to finish their work and submit their deliverables on time.
Why Is It Important to Estimate Project Duration?
Project managers who yield results and meet deadlines need to be able to predict when their projects will finish. For this, they should have an accurate idea of how long their projects will take. The ability to forecast project duration helps them make decisions regarding changes in the team, resources and schedule.
For example, if the project manager predicts that the project will complete on time, he or she will have to find a way to get the work done faster. One way to do this is by creating a new project schedule with updated timelines, tasks and resources. The new schedule will include activities that will take less time or resources to complete, in order for the project team to meet the deadline.
Let's imagine a situation when you failed to estimate your project duration. In this situation, you will face these problems:
The project can be delayed since you didn't have an accurate time estimate. The defined schedule for the project will also change, which means that you won't achieve your planned milestones.
The budget assigned to the project is insufficient. The team will start working on tasks that are not necessary, which will cause the project to take more money than it should.
Due to the lack of time estimates, you won't be able to mobilize the team in time. They will most likely work in a non-formal way and perform the activities in a different order. This will lead to delays and quality problems with the project deliverables.
By not setting an accurate project duration, you won't have enough data to monitor the progress and make adjustments. You will be unable to predict whether your project is on schedule or behind, which can cause risk exposure and quality problems.
The level of risk involved in the project will increase, because you have no knowledge of when to expect changes or what to plan for.
In order to avoid these problems, you should estimate your project duration in advance and find out how much time it is going to take for your team to finish their work.
Project Time Duration in the WBS and Schedule
A project's duration and activities are best described using the WBS (Work Breakdown Structure) or simply following the project schedule. A WBS is a chart that describes all the tasks and activities that will take place in a given project. A project schedule includes the tasks, milestones, deliverables, and activities that will take place throughout the project.
The WBS is a tree-like structure that organizes tasks into categories called work packages. The categories are further divided into more specific descriptions of each task.
The highest level in the WBS is the project itself.
The next level is called "project summary," which describes the main objectives, benefits, and deliverables of the entire project.
The third level is the "major project objectives," which are usually the project's major deliverables.
The next level is "major sub-activities," which describe the work packages needed to deliver a big task.
The lowest level in the WBS is "work package," which represents a task that takes very little time to complete.
The project schedule is another way to define and estimate the project duration. Project schedules can be simple or complex. Simple schedules are created based on tasks or milestones that need to be accomplished to complete the project's main objectives. Complex schedules can show interdependencies between tasks and activities, meaning they must be performed in a specific order and simultaneously.
How to Estimate Project Duration
In order to estimate the time length of your project, you should define the purpose and content of your project. Also, you should define the resources available to you, and how they will be used in completing the tasks.
There are five project duration estimation techniques that you can use depending on the complexity of your project tasks:
The task-based duration estimate is the simplest method. It is usually used to estimate the time a team member will spend in completing his or her typical task. In order to make the estimation, you should determine how much time your team members need to complete different tasks in your project and include this information on the project timeline.
The PERT (Program Evaluation and Review Technique) method is a variation of the task duration estimate. It is used when you have more than one person working on a task together. This method is based on the assumption that there should be an overlap between the working time of all team members in completing the task. The scheduling software, like MS Project, uses this method to make sure that team members have enough time to discuss their tasks and review their progress.
The Critical Path Method (CPM) is based on the critical task of the project. It is used once you have identified the critical tasks in your project, which are the activities that cannot be delayed at any cost in order for the project to finish on time. In this case, the project manager should include the duration of these tasks in the project schedule to ensure that they will finish on time.
The Value-added Approach uses the number of hours that are often spent on researching, designing and developing a project. The project manager should include the time spent on these tasks in his or her project duration calculation to see how long it will take the team to finish all their work. This project duration estimation technique is similar to the CPM.
The analogy method is a project duration estimation technique that is based on the experience of the project manager. It is used in situations when you cannot use any other method since you do not have enough information. The project manager should estimate the project duration by applying a formula for a similar project he or she worked on before, and this approach can be used to make the estimation harder.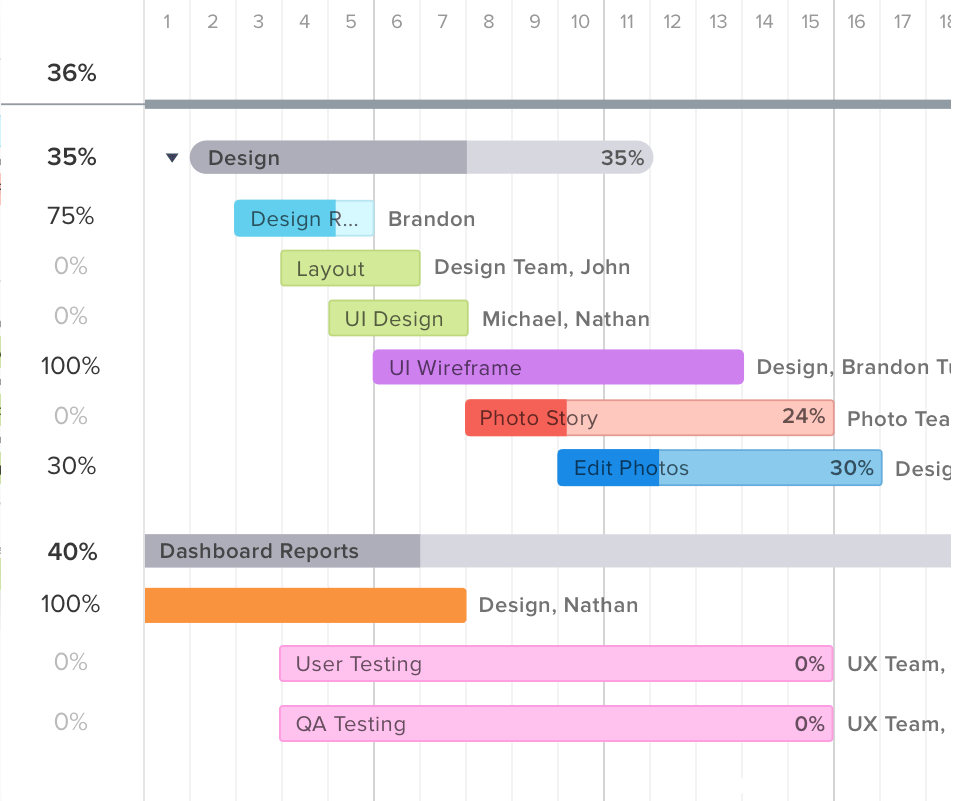 Ten Best Tools for Project Duration Estimation and Tracking
Project time estimation is a challenging task, which is why project management software is used as an aid. The Project Management Institute (PMI) recommends using Microsoft Project for estimating project durations.
However, there are other tools available that you can use to calculate and schedule the time your team members will spend completing their tasks.
The following provides a list of the 10 best tools for project time scheduling, along with their benefits and features:
1. Beebole
Beebole's all-in-one project time tracking software lets you keep track of your projects' duration, status, budget, and profitability by making it easier than ever to track time spent on different clients, projects, and tasks. Understanding where your team's time is going makes it easier to efficiently allocate resources, estimate project duration and costs, and keep your projects on track.
Beebole includes in-depth customizable and exportable reporting, flexible permissions, automated reminders, groups, custom fields, and much more. With the free mobile app, your team can track their time spent on tasks and projects anytime, from anywhere. Beebole offers a 30 day free trial, free demos, and multilingual live support.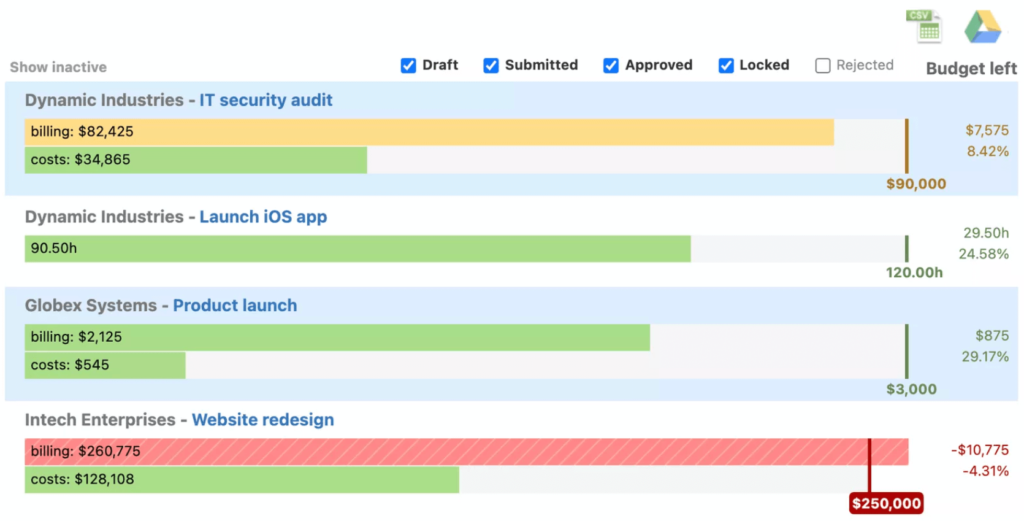 2. Asana
It is a popular collaborative software platform that enables you to create and manage projects with your team. It has a number of helpful tools for project time estimation, including the estimated time remaining field and the task delivery dates. It also provides a qualitative analysis of project activities to help you identify critical tasks and resources.
With Asana, you can track your project's progress by looking at the remaining time on your tasks and projects. The estimated duration will be calculated based on the initial plans of your team members and their past performance. Free, Premium and Business plans are available.
3. Basecamp
Basecamp can help you estimate project duration and organize your tasks into lists. It has a series of useful features such as the estimated time remaining field, the status field, and more. With Basecamp, you can include sharing options to make it easy for team members to track the progress of their tasks. 30-day free trial available.
4. Trello
An online task management tool to track your team's progress by creating boards with your tasks on them. In Trello, you can complete your tasks by adding information about the task through the board. You can also create lists for each task to help you organize and track them. Trello Premium 14 day free trial.
5. Wrike
In Wrike, you can set task durations and estimate time lengths for projects and activities. This tool is perfect for those who are running multiple projects across teams or those who want to include a list of tasks with the estimated time remaining in projects. Get Wrike free trial here.
6. Jira
It is a popular project management software that has a series of useful features such as the estimated time remaining field, and the task delivery dates. Jira also provides a qualitative analysis of project activities to help you identify critical tasks and resources. This tool makes it easier for you to schedule your team's time in completing their tasks by providing accurate estimates of their progress. Jira is available for free for up to 10 users.
7. Zoho Projects
A web-based project management software that also incorporates Gantt charts for task scheduling. Zoho Projects is also a great tool for teams to track the progress of their projects and make sure that they have enough time to complete all their tasks.
8. TeamGantt
It is a great task scheduling tool for beginners. As it comes from its name, TeamGantt features Gantt chart functionality to schedule tasks, set time length for projects and track activity durations. See the plans.
9. Microsoft Project Online
With Microsoft Project Online, you can create tasks and projects for your team members to use in a cloud based working environment. It is a great tool for project scheduling and task tracking, while providing an estimate of the duration remaining when the tasks are completed. Compare MS Project plans.
10. ActiveCollab
An all-in-one project management tool for smart teams. ActiveCollab features projects, task lists, automation, dependencies, time scheduling, collaboration – everything that a project team needs to plan, execute and control their tasks and time. See the pricing.
Final Thoughts
Estimating project duration is a complex process that can be challenging for inexperienced project managers. This is why it is important for anyone who wants to become an effective project manager to learn how to estimate the time length of their projects.
One of the best ways to do this is by using time scheduling software that will help you track your tasks and make accurate predictions based on historical data. Wrike, for example, can be used by any project manager in order to estimate the time length of his or her projects.