Transforming Fleet Parking: 7 Tips for Efficiency and Security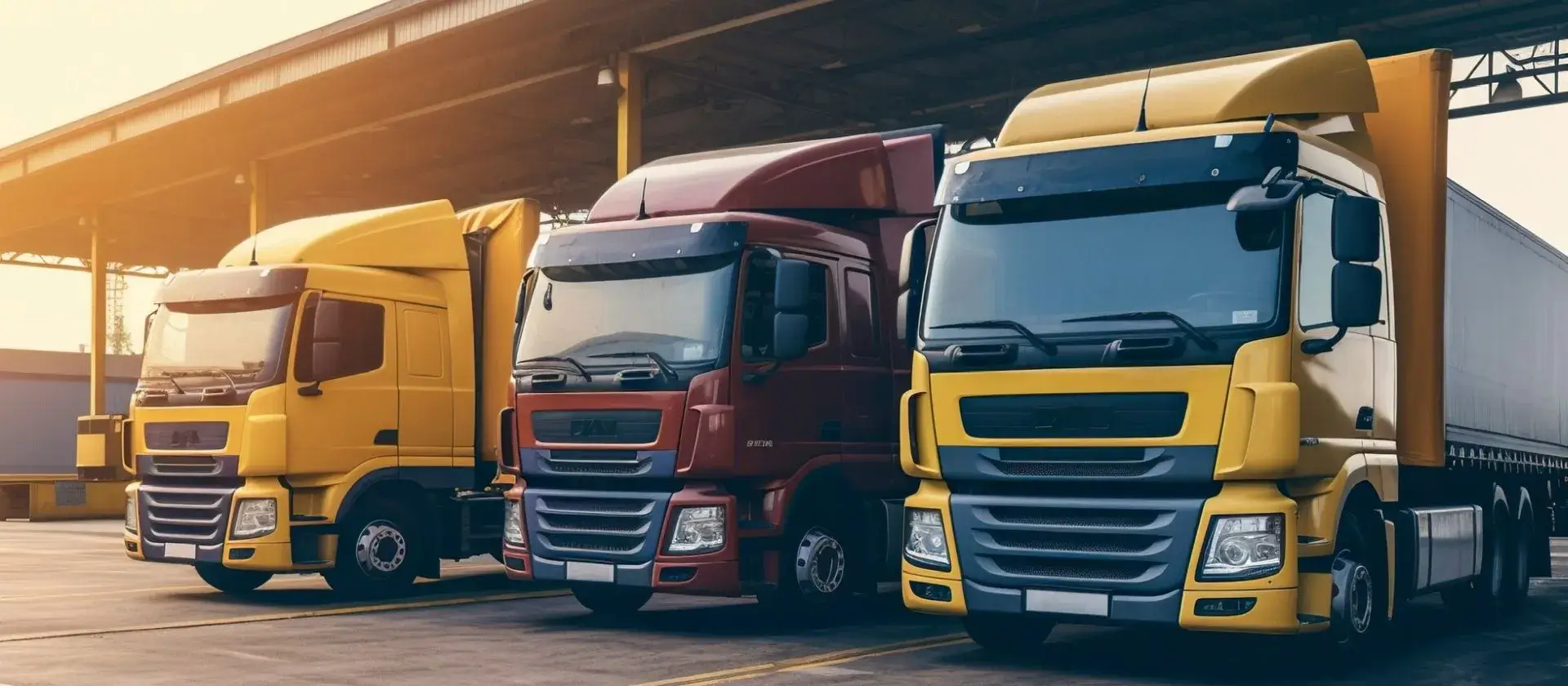 Fleet parking management is a fundamental aspect of efficient logistics and transportation services. With the ever-increasing growth of industries, urbanization, and e-commerce, the demand for fleet services has exponentially increased. Along with this demand, there's an urgent need to manage fleet parking more effectively and securely. If not optimized, fleet parking can result in decreased productivity, increased costs, and potential security threats.
In recent years, one of the most notable improvements in fleet parking facilities has been the enhancement of parking garage lighting. Proper lighting ensures clear visibility and enhances the safety and security of vehicles and personnel.
Now, let's delve deeper into how you can transform your fleet parking to achieve optimal efficiency and heightened security.
1. Implement Advanced Lighting Systems
Implementing advanced lighting systems is a crucial step toward improving the safety and efficiency of a parking area. With efficient lighting, drivers can easily navigate and find parking spots, reducing the risk of accidents and enhancing the customer experience. LED lighting systems and motion sensors help conserve energy while still providing adequate illumination, saving costs in the long run. Additionally, well-lit areas discourage criminal activities and security threats, which adds an extra layer of security.
2. Incorporate Smart Parking Solutions
Technology has revolutionized fleet management, and smart parking solutions have become an essential tool for fleet managers. These innovative systems, equipped with sensors and advanced software, streamline the parking process by guiding drivers to available parking spots.
By reducing the time spent searching for spaces, smart parking solutions greatly enhance efficiency and productivity. Fleet managers no longer need to manually track each truck, as the smart system handles the task seamlessly. With real-time data and automated guidance, smart parking solutions optimize parking space utilization and improve overall fleet management operations.
3. Implement Robust Security Measures
Securing your fleet is paramount, considering it is a valuable asset. To ensure its safety, implementing robust security measures is crucial. One effective approach is installing security cameras, which provide constant surveillance and monitoring in and around the fleet parking area, deterring potential theft or vandalism.
Complementing this, having patrolling security personnel adds an extra layer of vigilance and immediate response in case of any suspicious activity. Furthermore, incorporating automated gates controlled by RFID or smart card systems adds security barrier, allowing entry only to authorized individuals.
4. Prioritize Regular Maintenance And Inspection
Regular maintenance and inspection of the fleet's infrastructure, including the parking surface, drainage systems, and parking garage lighting, ensures smooth operations and avoids costly repairs and downtime. Prioritizing regular inspections to identify any potential issues or damage early on before they worsen or cause significant disruptions is essential.
By conducting regular maintenance, fleet managers can proactively address issues, such as cracks or potholes in the parking surface, clogged or malfunctioning drainage systems, or faulty parking garage lighting. Taking timely action to repair or address these issues extends the lifespan of the infrastructure, reduces the risk of accidents, and minimizes the need for costly emergency repairs that can cause operational disruptions.
5. Introduce Space Maximization Techniques
Space optimization in fleet parking is essential to ensure that real estate is used efficiently, particularly in urban areas where space is at a premium. Multi-level parking or automated parking systems are becoming increasingly popular thanks to their ability to maximize parking space utilization. These systems use machinery to park vehicles compactly, making the most out of every square foot available. By stacking vehicles on multiple levels, the parking infrastructure can accommodate more vehicles of your trucking business than traditional surface parking can allow.
Furthermore, automated parking systems can park multiple vehicles in a given space through efficient positioning, reducing the need for large parking lots.
In this way, fleet managers can make the most out of the available parking space, optimize their fleet operations, and reduce overhead costs of maintenance and management of a large parking area.
6. Adopt An Environmentally Friendly Approach
Adopting an environmentally friendly approach in fleet management can yield numerous benefits, including enhanced efficiency and cost savings. One way to achieve this is by integrating solar panels into parking structures.
Harnessing solar energy can significantly reduce energy costs by providing a renewable and sustainable source of power for various operations within the fleet, such as lighting or charging electric vehicles. Additionally, utilizing permeable pavements can effectively manage rainwater runoff by allowing water to infiltrate the ground rather than causing puddles or flooding.
Managing runoff can prevent damage to the parking structure and surrounding areas, eliminating the need for costly repairs and mitigating environmental impacts.
7. Train Your Staff
Training your staff is a crucial aspect of efficient fleet management. Even with the best systems in place, it is essential to ensure that your staff is equipped with the necessary knowledge and skills to operate them effectively.
Regular training on the latest parking technologies, safety protocols, and efficient parking practices is key to maximizing efficiency in fleet operations.
Knowledgeable staff members can optimize the use of parking systems, minimizing errors and delays that could impact operational efficiency. Moreover, well-trained staff members also play a critical role in maintaining the security of your fleet. By understanding and following proper security protocols, they can help prevent unauthorized access, theft, or damage to vehicles.
By making the most of these strategies, fleet managers can maximize space, reduce costs, and ensure the safety of both vehicles and staff. Transitioning to a more secure and efficient fleet parking system is about incorporating the latest technologies and adopting best practices and training staff to use these resources optimally.
Incorporating these techniques and technologies is not a one-time event. Regular updates, training, and adaptation are necessary to keep up with the evolving demands of the industry and the challenges presented by urbanization and growth.
Conclusion
In the fast-paced world of fleet management, efficiency and security are paramount. By prioritizing advanced lighting systems, leveraging technology, and maintaining regular training and updates, you can transform your fleet parking.
In doing so, not only will you ensure the safety of your assets, but you'll also drive significant cost savings and efficiency gains, positioning your operation for success in the years to come.