Unveiling 4 Essential Life Skills They Don't Teach You in School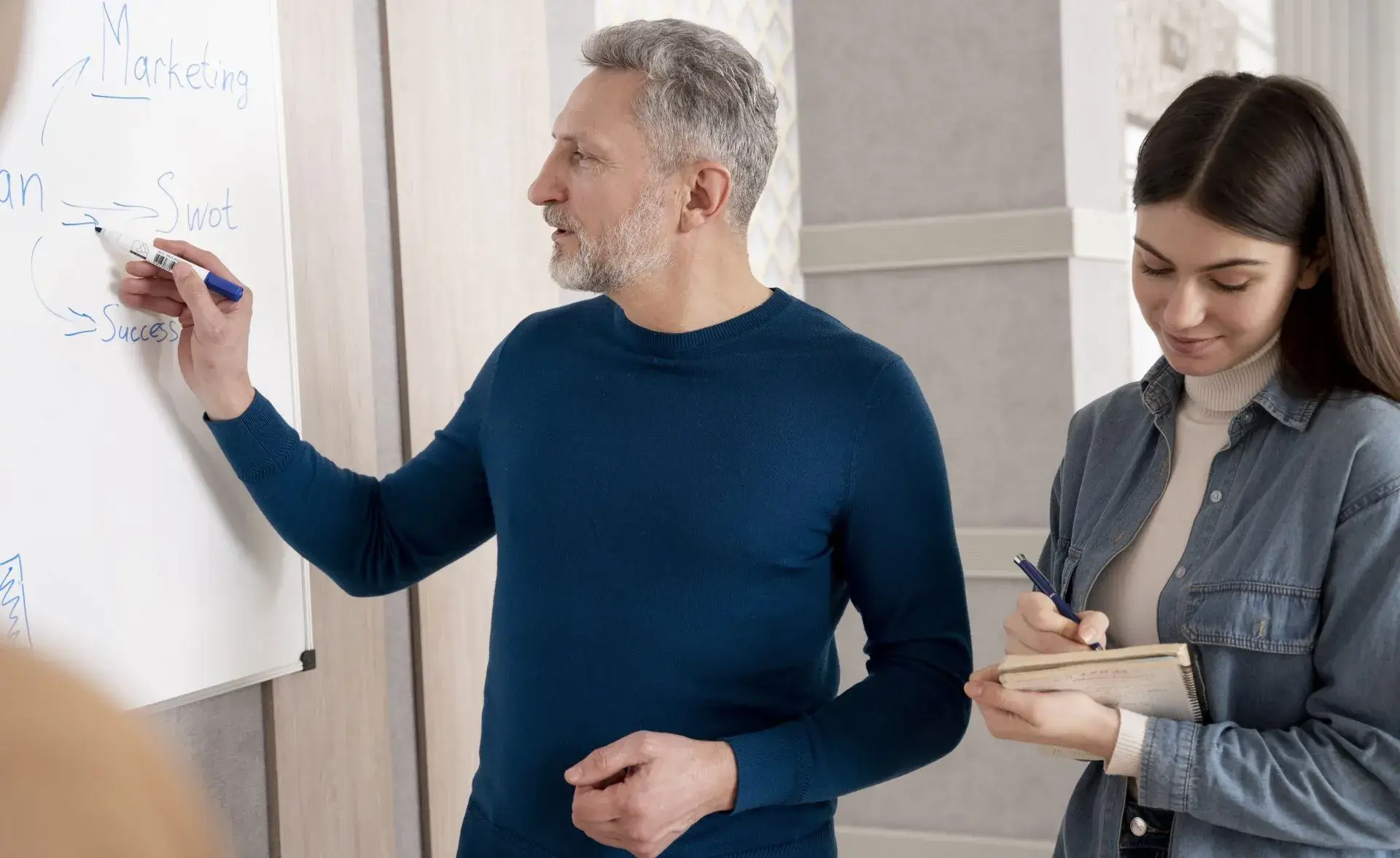 In most places and cultures, formal education is seen as absolutely vital to your professional success and progress. However, certain vital aspects—often referred to as "life skills"—are conspicuously absent from the curriculum.
In this quick read, we'll dive into the practical knowledge that isn't taught in school but is indispensable for succeeding in the real world. From mastering social etiquette to honing financial literacy and nurturing effective communication, let's explore the factors that truly define professional development.
Leveraging Time Management and Productivity
Mastering time management and productivity techniques is the cornerstone of maintaining a balanced and accomplished life. According to a survey by the American Psychological Association, 68% of Americans said that work-life harmony is very important for their well-being, while only 33% of respondents strongly agreed that they do not have enough flexibility to keep their working hours and personal lives in balance (APA, July 2023).
Here are a few tips to keep in mind in this regard:
The Power of Prioritization: Learn to prioritize by identifying high-impact activities and focusing on them first. Tools like the Eisenhower Matrix or the Pomodoro Technique can help you allocate your time efficiently and accomplish tasks effectively.
Taming the Procrastination Beast: Procrastination can derail your progress. Combat this common challenge by breaking tasks into manageable chunks and setting realistic deadlines. Eliminate distractions, set designated work periods, and reward yourself upon completion to stay motivated and maintain focus.
Balancing Work, Life, and Self-Care: Set boundaries to prevent burnout, allocate time for hobbies and relaxation, and prioritize your physical and mental well-being.
One essential tip that every student should learn about is knowing when to use professional services such as EssayWriter.org that help you tackle demanding assignments in good time.
Mastering the Art of Communication and Networking
While academic settings often focus on written assignments and presentations, the real world demands a broader spectrum of communication prowess.
Here's how you can sharpen your communication and networking game:
The Power of Active Listening and Empathy: Practice being fully present in conversations, absorbing not just the words spoken but also the underlying emotions and intentions.
Crafting an Engaging Elevator Pitch: Imagine briefly encountering a potential employer, investor, or collaborator in an elevator. Can you succinctly convey who you are, what you do, and why you're unique?
The Dynamics of Networking: Networking extends beyond collecting business cards at events. It involves building genuine relationships and nurturing them over time. Attend networking events, workshops, and seminars related to your field.
The Art of Follow-Up: Effective networking doesn't end with the initial interaction. Follow up with a personalized message or email to express gratitude and reiterate your interest in maintaining the connection.
Navigating the Financial Landscape
In the world of professional development, financial literacy is a non-negotiable skill. As you embark on your career journey, understanding the intricacies of managing your finances is vital.
Here's how you can navigate the financial landscape with confidence:
Budgeting Basics: Start by tracking your income and expenses, distinguishing between needs and wants. Tools like budgeting apps and spreadsheets can help you monitor and manage your finances effectively.
Saving Strategies: While spending every paycheck or last coin in your account is tempting, cultivating a habit of saving is essential. Aim to build an emergency fund that covers at least a month or two of your student expenses.
Debt Avoidance: Credit cards and loans can provide convenience, but they also have the potential for debt accumulation. Practice responsible credit card usage, paying off balances monthly to avoid high interest charges.
Understanding Credit Scores, Investments, and Taxes: Monitor your credit score regularly and take steps to improve it, as a good score can impact loan eligibility and interest rates. Explore investment options such as mutual funds tailored for students.
Navigating the financial landscape requires a proactive and informed approach. By mastering budgeting, saving, credit management, and investment basics, you can make sound financial decisions supporting your professional aspirations and overall well-being.
The Etiquette of Professionalism
Navigating the professional landscape goes beyond technical skills. It's about embodying a sense of professionalism and etiquette that leaves a lasting impression.
Here's a concise guide to mastering this crucial aspect of your career journey:
Professional Appearance: Dress appropriately for different occasions, paying attention to the dress code of your industry. Your attire should reflect your role and command respect. Remember, first impressions matter.
Time Management: Punctuality is a mark of professionalism. Arrive on time for meetings, appointments, and work commitments. Prioritize tasks effectively to meet deadlines and avoid over-committing.
Email and Communication Etiquette: Craft clear, concise, and respectful emails. Use proper salutations, maintain a professional tone, and proofread for errors. Respond promptly to emails and messages, showcasing your reliability.
Respect for Diversity and Inclusion: Respect different cultures, perspectives, and backgrounds. Embrace diversity and inclusion in your interactions, language, and decision-making.
Handling Criticism and Feedback: Accept feedback gracefully and use it to grow. Avoid becoming defensive or taking criticism personally. Respond with gratitude and a willingness to improve.
Conflict Resolution: Conflict is inevitable, but how you handle it defines your professionalism. Address conflicts calmly and constructively, focusing on solutions rather than blame.
Managing Social Media Presence: Curate your social media profiles professionally. Avoid posting controversial or offensive content. Use platforms to showcase your expertise and engage thoughtfully in industry discussions.
Resilience and Stress Management: Workplace and academic stress are typical, but resilience is your ability to bounce back. Develop coping strategies, practice self-care, and maintain a healthy work-life balance to manage stress effectively.
The Art of Personal Interaction: A firm handshake, maintained eye contact and a warm smile convey confidence and respect. Effective non-verbal communication enhances your professional image and fosters positive connections.
Mastering these soft skills enhances your professional persona, making you a well-rounded and adaptable individual. As you navigate your career, remember that these qualities often determine how effectively you collaborate, lead, and contribute to your organization's success.
Conclusion
While formal education equips you with valuable knowledge, a whole world of practical wisdom and skills extends beyond the classroom walls. Navigating the nuances of professional development requires a proactive approach as you merge textbook teachings with real-world experience.
From financial literacy to social etiquette, time management to self-care, the path to success is paved with a diverse skill set that extends well beyond your academic pursuits. By embracing these often-overlooked aspects of personal and professional growth, you'll find yourself better equipped to thrive in a competitive world.