6 Types of Software You will Need when Starting Your Business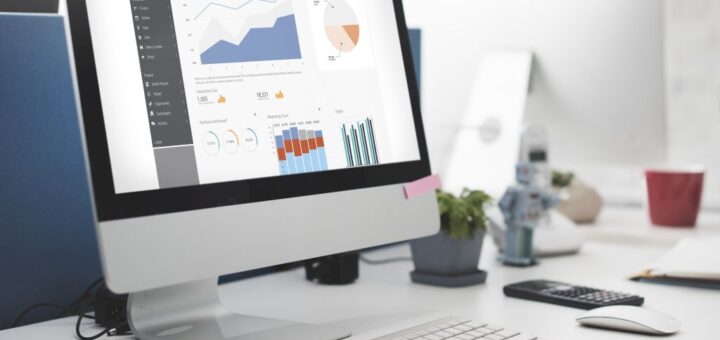 When starting a business, one thing you'll have to think about is the type of software you're going to need to help your business run smoothly. Many people may think that if they're just starting out, they may not need to look into software right away, and they may not need a lot right away. However, it is still important to think about these six software solutions and IT services for your business.
#1: Accounting Software
Every business owner knows that accounting is a major part of business success. Keeping up with your books is a major part of being financially responsible when it comes to being a business owner. Accounting software comes in different forms, such as:
Bookkeeping Software keeps up with all of the financial aspects of your business.
Payroll Software manages all aspects of your employees' pay, including raises and bonuses.
Tax Software helps to make tax time much easier on business owners since taxes become a lot more complicated when you become an entrepreneur.
Xero is one of the more popular accounting software that small businesses use because it provides both tax and payroll functions. QuickBooks is another popular option for businesses.
#2: Business to Business/Business to Consumer Services
Business to business (B2B) and business to consumer (B2C) are the most important part of a business. B2C is the process of a business selling its products and/or services directly to its consumers, whether they be customers (buying products) or clients (buying a service). B2B refers to businesses selling services to other businesses. B2B and B2C software help you to communicate more effectively with both your consumers and any businesses who may provide a service for your business. Brainspire is a B2B software that also specializes in automating the exchange of information between customers, as well as other businesses, vendors, and suppliers.
#3: Customer Relationship Management
Also known as CRM software, this type of software allows businesses to gain insight into how their customers interact with their business, and vice versa. The more you understand your customers, the better you will be at meeting their needs and expectations, which, in turn, further grows your business. When your customers know that you understand their needs, you are more likely to keep your current customers, as well as attract new ones. Zoho is a popular CRM software that businesses use to better understand their customers to help expand their business.
#4: Information Technology Software
If your business has any digital operations, whether it be internet service, email marketing, website management, or even any software on this list, you will definitely need IT (information technology) services. IT services ensure that all digital aspects of your business are running the way they should, but they also provide services in case you have any issues. Probably the most important service provided by IT software is the protection of important business information. IT Support Kansas City is an example of a company that provided IT support services for small and medium-sized businesses.
#5: Project Management Software
All businesses have tasks that need to get done each day, and organizing and managing these tasks can become difficult. Project management software gives business owners the ability to break down each task into smaller tasks, making them easier to manage. When huge tasks are broken down, it's easier to see the larger picture. Trello is a popular project management software that several small businesses use, plus it's free! Services like this make it much easier to tackle more than one task at a time.
#6: Time Tracking Software
Time is one of the most valuable things a person can have, and this is also true for businesses. Time tracking software allows you to see where you and your employees are putting your time. This type of software will reveal to you where you're not putting enough time in and where you're putting too much time in. MinuteDock is a software that a lot of companies use to track their time, but it's important to choose the right time tracking software that is best for your business.
When you're coming up with your business plan, money spent on software should be a part of your business budget. Many of this software is crucial to the success of your business.