5 Best Practices for Managing Projects Successfully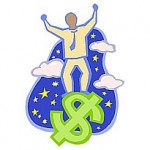 The practice of project management embraces a great variety of projects that come in all possible shapes and sizes. Some businesses drive small and simple projects while other companies are involved in managing larger and more complex ones. But whatever the size, type or complexity of projects, there are 5 best practices for managing project successfully.
No matter whether your project is about implementing some system improvements, developing new products, conducting research, or doing some necessary change, you must consider the same 5 best practices of successful project management. If you follow these practices, you are likely to keep your project up and successful. If you don't, there is an increased likelihood that your project will fail, or just end up with no desired result produced. In order to help you do everything right within your project, here are the 5 best practices for managing projects successfully.
Goal Settings
The very first stage in managing projects successfully is to understand the need for a project and then define the goals to be achieved by this project. Goal setting is an integral part of strategic planning that aims to define the project, explain the rationale and describe the business objectives.
Goal setting requires you to set right goals for your project. It is a best practice to use the SMART technique for goal setting. It means your project goals should be Specific, Measurable, Attainable, Relevant, Timely, or S.M.A.R.T. As a project manager, you must closely work with key internal stakeholders to establish right project requirements and set commonly agreed objectives.
Tip: You should work closely with the customer, sponsor, and other stakeholders of your project to clarify the requirements and establish the goals. And don't forget to define key milestones, which will reflect the progress achieved at any given point in time.
Benefits Identification
After the goals of your project are defined and agreed, the next best practice for managing projects successfully is to determine what value your project will bring and who will benefit from this project. In other words, you must define the benefits to be realized upon project completion. The idea is to create a link to the success in terms of the benefits to be realized and the impact on overall business objectives.
Benefits identification involves the series of communications with key stakeholders to identify their expectations regarding the project and clarify what needs should be met by the project. As a project manager, you must define and describe the benefits at the very beginning, so there will be a value-based definition of why running the project.
Tip
: First of all, understand who will be the customer and the sponsor of your project; then communicate with both stakeholders to clarify the need for the project and the expectations to be met upon successful project completion. Having all this information, you can create a description of the benefits and also start working on developing a
benefits realization plan
.
Communications Planning
No doubt, it is nearly impossible to manage projects successfully if there are no effective communication channels established between project participants. Communications help project managers, teams and other stakeholders exchange right information with right people at right time and in right place. Establishing effective communications is the 3rd best practice for managing projects successfully.
In essence, through communicating you are able to drive changes within your project as you know that everyone involved gets informed of the needed decisions. In order to be effective in communications, you must arrange meetings, establish good reporting, receive and review feedback, implement a communication system, and so on.
Tip
: Conduct a situation analysis to understand the project's environment and the factors affecting the project. Then make a stakeholders list that clearly defines all the people involved or interested in your project. Then identify what channels to use to ensure effective data exchange between project participants. And finally, create a
communications plan
that determines how communications will be managed between people within the project.
Resource Allocation
Allocating resources is the 4th best practice of managing projects successfully. Any kind of project cannot run without adequate resources in terms of time, people, technology, finance, tools, equipment etc. Project resources should be in place and available for use.
The manager of your project takes responsibility for resource planning and allocation. Internally, it means this person should estimate resource needs, identify sources, and create an allocation schedule. The project manager needs to communicate with various teams and departments to ensure the project is provided with adequate resources.
Tip: Involve the IT division of your company in providing your project with hardware/software; communicate with the HR department regarding recruiting necessary people; also go to the Marketing dept. to negotiate pricing; collaborate with the Facilities dept. to get premises or other relevant support for your project; meet the head of the Finance division to discuss budgets and funds.
Stakeholder Management
No project can run in isolation. There are people and organizations involved in the project which take a stake in the project and are interested in success. They are project stakeholders.
The stakeholders of your project may be involved in performing specific roles. They have a vested interest in the project success. The key stakeholders will carry out the following roles:
Sponsor – a person or organization defining the business context that drives your project
Customer – a person or organization with the authority to receive the business benefits of your project
Project Manager – an experienced professional who develops the project plan, manages project activities, leads the teams, communicates with other stakeholders, and follow other best practices for managing projects successfully
Team Members – subject area experts, department specialists, external consultants, analysts, and other people contributing to the implementation process
Tip
: In order to keep your project successful, you must have a clear strategy for communicating with stakeholders and managing their demands and expectations. Read this article to learn more about
Stakeholder Engagement Planning
.

There are 5 best practices for managing projects successfully. These practices confirm that Goals, Benefits, Communications, Resources and Stakeholders are in the heart of any project. Successful project management is based on these elements.