Several Tips on Building Effective Teams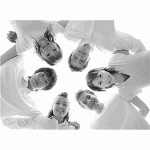 Team building activities are an essential part of effective team management that requires good project team leaders and group supervisors to learn how to acquire, develop and manage a productive team. Activities for team building are organizing group building games and exercises to enhance corporate employee motivation, improve group recognition, and establish effective teamwork. Here are three team building tips:
Be a Good Leader
Being a good group leader means being able to find the balance between the goals of your project and the abilities and skills of your team. You should set clear and feasible goals for the project team and be ready to adjust the goals to the competencies of each team member. Then your team building activities will be directed towards the balance between the goals and the team.
In order to put the goals in line with the team competencies and find the balance, you should plan your activities for group building in advance and assemble team members which have required skills and abilities to meet your project goals. The success of your team building leadership will be directed towards the balance between the goals and the team.
Develop Team Building Skills
You should always work on developing your skills in team building and improving group management competencies. You can obtain special group building education and visit team building training courses… It does not matter how you get your skills better but it matters how you can apply those skills to managing communication and team building activities.You can learn more about developing communication and team building activities by reading HR Management Guidelines
Business or corporate team building entails using effective group management tools and techniques that you can read about in online group building resources and websites, like this one. In most companies, project team leaders and managers are trained by competent and experienced group building educators. There are team training agencies that share group building ideas and help companies achieve better corporate team building and managing.
Schedule Team Building Day
Each week or two weeks it is recommended to schedule a team building day dedicated to developing team building strategies, reviewing team building roles, and improving communication and PM skills. This day you can focus on activities of your work, assess group performance, make interviews, hold meetings and so on. The idea of group building day is to help you investigate problems and issues that your group faces, find solutions for the problems, and motive the group.
The day can be spent on team building games and activities. The psychological factor of team building allows you to better communicate with your group by playing team building games and doing team building exercises. Even if you did not yet find an approach to getting team building leadership in your group, games and fun will help you be closer to each team member and find ways to make your group consider you a good project team leader.