6 Steps to Buying Right PM Software for Your Organization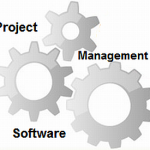 Buying right PM (the acronym for "project management") software for your organization can be challenging and even frustrating as there are hundreds of options, and you have to take a long journey to explore those options in order to find the perfect solution that best fits the needs of your company's project management environment. But before you give up and stop your search, take a look at the following below 6 steps that will help you find, evaluate and buy right PM software for your business.
The steps are as follows:
Recognize the need
Educate yourself
Establish selection criteria
Identify potential sellers
Evaluate the sellers
Buy the right PM software
Step #1. Recognize the Need
The first step in finding and buying right PM software for your organization requires you to define and understand what issues and problems within your project management environment are to be solved. Then you can recognize the needs that must addressed by right solution.
Every business has their own problems which require unique solutions, and your company has specific problems as well. However, in order to help you with identifying the problems and issues of your company's project management environment, I give the most popular PM problems that you can explore and specify:
Scope creep and change control
Delivery on time and within budget
Team collaboration and focusing
Project buy-in and stakeholder management
Requirements identification and management
Critical path identification
Resource estimation and control
Communications and risk management
Document control and reporting
How to go about all this? I suggest you meet senior management and other people in your organization involved in managing projects to discuss current problems of your organization.
When you have identified your critical problems, now you can determine the need for effective PM software. In other words, you must identify a solution for the problems that is possible only if that software is implemented in your project management environment. I suggest you research your company problems in 1 week or sooner.
Summary
: Determine the problems of your PM environment and convert them into an opportunity that can be exploited only if right PM software is implemented in your organization. Estimated time to completion (ETC) for this task is 1 week.
Step #2. Educate Yourself
When you realize what problems to address by PM software, your next step is to learn more about how exactly such software may help you. You can read online IT forums, vendor websites, customer interviews, software reviews, comparisons, tradeshows, case studies, and other web resources.
The idea is to educate yourself in order for you to know how PM software can address your needs and help you succeed in your projects. Here're the main tasks to do:
Understand software costs for licensing, staff training, support, updating, etc.
Research relevant features and functionality
Identify potential benefits to your business
Learn common pitfalls
These tasks are to be done approximately in 5-7 business days.
Summary: Learn as much as you can about right PM software in order to know what features to look at, what expenses to incur, and what pitfalls to avoid. ETC is 1 workweek.
Step #3. Establish Selection Criteria
In order to purchase right PM software for your organization, you need some selection criteria that could allow you to decide on whether one or another product is really what you're looking for.
I suggest you consider these factors when choosing between different software products:
Your project requirements in terms of your business
Your expectations
Monetary resources available for investing in computer programs for project management
System requirements
These factors are major; meanwhile there can be other factors such as user experience, training, support, etc. Keep yourself educated in this field and learn as much as you can about your company's needs in order to make your list of selection criteria complete and comprehensive.
Summary: Consider such variables as Requirements, Benefits and Funds in order to identify your criteria for choosing and buying right PM software for your organization. ETC is 1-2 days.
Step #4. Identify Potential Sellers
Finally, you can start exploring software market and look for vendors that offer complete PM software. You can use the Web, newspapers, magazines, and other relevant sources of information about project management programs.
At this step, I suggest you do these tasks:
Research the market and write down as many computer software sellers as you find
Pick out those vendors that meet your selection criteria
Download their products for test and demo
Further narrow down your list until the best (or the most suitable in terms of your selection requirements) 2-3 sellers are selected
Summary: Find as many PM software vendors as you can, then narrow down your list in compliance with your selection criteria, and finally schedule demo tours with the selected sellers. ETC is something between several weeks or even longer (because software trial and evaluation will take much time).
Step #5. Evaluate the Sellers
Now you can deal with the selected vendors in order to make sure which one of them best fits your project management needs.
The best way to evaluate the sellers is to involve test users from your company in the evaluation process. As many competent employees agree to test the system as more accurate and comprehensive results you will get. For this purpose, request department heads, managers and other managerial staff to give you names of people who may have experience in using different PM software solutions and who are aware of your company's project management needs.
Then, build a test team that will communicate directly with each selected vendor, try the systems and report you on the results. Also be sure your team follows a single list of vendor evaluation criteria.
Summary: Assemble an evaluation team and give them a list of evaluation criteria in order to explore which one of the selected PM software vendors offers you the best deal in terms of functionality, licensing costs, integration, training, user experience, updating, discounts, etc. ETC is 1-2 months.
Step $6. Buy the Right PM Software
When your test team finishes the test and reports you on the results, now you can review each of the sellers and choose the one who gives you the bets functionality and service at an affordable price.
You must further communicate with the vendor to agree on the deal including the best price and service. Also it is time for you to report on your research to the senior management and get their approval. Actually you have been have to report on research progress regularly during the entire PM software selection process, and now, at the 6th step you must prepare the final report that summarizes all the work done and offers the best seller to buy right project management software from.
Summary: Negotiate the best price and consider payment details with your vendor in order to make the deal and buy the right PM software for your organization. Also provide a report on your research to upper management. ETC is 2-3 days.
Conclusion
So in this article, I suggested you 6 steps to buying right PM software for your organization. I also gave you estimated time of completion for each of the steps. If to summarize, it will take about 3 months for you to determine your needs, find and select vendors, and purchase right PM software from the best seller at the best price. Hopefully my suggestions will help you. Good Luck!