Commercial Real Estate Leans Heavily on Technology for Growth in 2023

The commercial real estate (CRE) industry is known for its slow technology adoption, even though they need it to stay competitive. And failing to embrace innovation can be disastrous over time, leading to inefficiencies and lost capital.
By 2025, however, CRE will have evolved into a digitally enabled and efficient industry attracting new investors, real estate developers, and tenants. Moreover, as Deloitte forecasts (September 2022), two-thirds of CRE business owners and managers will be willing to invest in technology solutions to improve operational efficiencies and become more competitive.
The CRE market is expected to see growth in technology adoption in 2023. As a result, commercial real estate pros will have to invest in software, asset management tools, and integrated partnerships to stay competitive.
This blog looks at the main proptech trends expected to shape the CRE industry in 2023 and beyond.
Why the CRE Industry Is Adopting Emerging Technology

The best thing you can do in any industry is to stay up to date with recent innovations.
In 2023, we'll see commercial real estate firms adopt technology for the following reasons.
Risk Avoidance through Data Analytics
Technology does a great job of reducing human error. The software can maintain accurate data for your operations when under strict time constraints or drowning in a heavy workload.
Cloud-based intelligence platforms like Northspyre empower CRE development teams through data analytics and automation. However, if you want predictable outcomes on complex projects, you need data-driven decision-making during the entire project's life cycle.
In the past, CRE professionals had to rely on gut feelings to make decisions and manage risks. Today, artificial intelligence technology can find and analyze patterns, mitigating your risks.
Embracing Hybrid and Remote Work
Concepts like hybrid and remote work are challenging to swallow for commercial investors. On the one hand, technology makes their job easier. But, on the other hand, it heavily impacts their market.
However, there are ways to benefit from remote work without negatively affecting commercial real estate. For one, developers could focus on co-working buildings or investing in home offices. Two, they can build smaller offices that are sustainable for hybrid workplaces.
It's hard to deny remote work's value to commercial real estate. In a fast-paced industry, technology is necessary to communicate, make deals, and sign documents quickly.
Meeting Commercial Client Expectations
Modern customers have high expectations. They require a connected journey, personalization, innovation, and data protection, but you can't do any of that without software tools and tech.
Your commercial real estate company can only meet the expectation of lenders, tenants, and investors if your team can share files and communicate instantly. Tenants especially want access to online portals where they can review their lease or other information whenever.
If you don't have these tools, your competition will look like an attractive alternative. Embrace convenience, and you'll positively affect your relationships with current and potential clients.
Climate Change and Green Technology
Another thing your clients enjoy? Accountability. Modern clients want to work with businesses investing in green technology to combat climate change and its global effects.
The built environment causes 47% of global CO2 emissions. Of these emissions, 27% are produced by building operations, 10% are created from building materials and construction, and the last 10% come from the rest of the construction industry. It is a problem we need to fix.
CRE entrepreneurs should invest in technology that drives change. For example, we can develop new buildings that utilize sustainable building practices or materials.
Addressing Challenges Now, Not Later
To reach net zero by 2040, developers must commit to fixing problems now rather than later. However, climate change isn't the only major challenge facing real estate.
From supply chain constraints to the various stages of the building life cycle, management software can help you notice encroaching problems and respond to them at a moment's notice. In addition, you won't have to manually schedule routine maintenance if your software does it for you.
It's hard to see the impact of a labor shortage or poor management until it's too late. But, at the same time, switching to technology can help you prepare before the worst happens.
Five Emerging Proptech Trends for 2023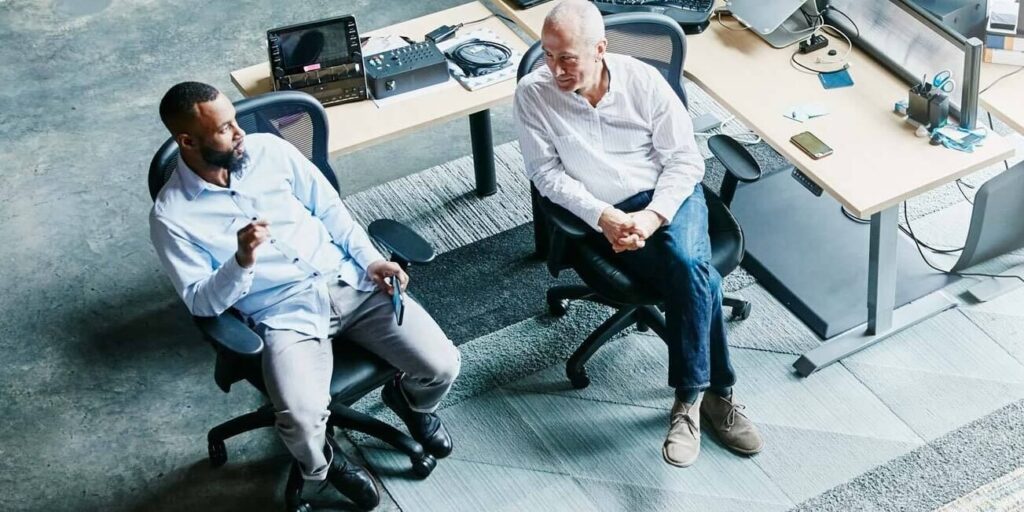 1. Software-as-a-Service
CRE firms and investors who choose the Software-as-a-Service (SaaS) model for reduced operational expenses, flexibility, and scalability in 2023 gain a clear competitive edge over their peers.
Eventually, SaaS will become the standard for traditional industry leaders. This trend means many CRE companies will shift to a subscription-based cloud software solution over their on-premise hardware and software infrastructure.
2. IoT and Smart Buildings
CRE professionals will rely on the Internet of Things (IoT) to integrate existing and new technology into their buildings to track, optimize, and control energy consumption. By 2025, organizations will consider the IoT a medium for PropTech business solutions.
Merely tracking energy consumption is not enough in a big data world where smart buildings connect to power grids or other backend systems.
The IoT will also make buildings more efficient. That's because, unlike conventional buildings, IoT systems can:
Keep track of maintenance and repair needs.
Track the location and operation of technical systems such as fire alarms and lighting controls.
Monitor the condition of mechanical systems, such as HVAC and plumbing.
Contribute to building security by sending security alerts to a central command center and sharing surveillance videos with command centers for a response.
These will help CRE professionals improve their buildings' energy efficiency and sustainability.
3. Augmented Reality for CRE Construction Projects
The augmented reality (AR) trend in 2023 will become a global phenomenon impacting every industry, including CRE.
AR technology will enable commercial real estate investors to understand better the properties they are buying or selling.
For example, AR-enabled 3D building applications like Resonai's Vera, Realar, and MagicPlan will provide a compelling experience in real estate project development by helping contractors, and CRE firms plan customized properties before a construction project kicks off.
4. AI and Predictive Intelligence Platforms
AI-powered tools will play a pivotal role in the future of CRE leasing, operations management, and construction project management. In 2023 and beyond, AI will become a staple in CRE's success.
AI-powered applications like TRIRIGA, Hyro, and HouseCanary are already helping CRE firms achieve their business goals. AI tools can analyze millions of data sets to:
Maximize space utilization and provide occupants with more productive and flexible workplace experiences
Streamline lease administration and accounting processes
Increase energy efficiency and building intelligence
Offer a virtual concierge service capable of automating repetitive tasks such as switchboard management
5. Blockchain Tech for CRE Finance
Blockchain is a hot trend for commercial real estate finance. Next year and on, this technology can figure prominently in the future of CRE's business models and processes.
If you're unfamiliar with the blockchain, it's simply a distributed ledger of transactions that no centralized party controls. This technology makes business contracts and payments more secure, transparent, and efficient. It also offers reduced transaction costs.
Blockchain already has some good applications in CRE finance, including:
ClosingLock and PayMints for CRE secure payments and fraud prevention
Vaits, RealT, and RealBlocks for real estate investing
ManageGo and AppFolio for property management
SMARTRealty and Propy for property purchase and rental agreements
In 2023, smart contracts and blockchain tech can play a big part in funding CRE properties.
Conclusion
Technology is a powerful tool for commercial real estate developers. In 2023 and beyond, cloud SaaS, IoT, AI, AR, Blockchain, and Big data can accelerate their growth in the industry.
For today's commercial real estate investors, it can be a daunting challenge to keep up with the technology trends. However, in 2023, you must stay ahead of this technology curve.