How to Respond to Programme Threats and Opportunities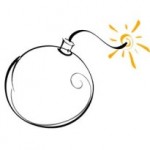 Programme risk management is a series of processes and activities targeted to identifying, evaluating, responding to, and controlling any threats and opportunities that surround a programme (linked to a project or business process). Managing risks is a great way to make a programme feasible and pave the way for good strategic and operational management. Responding to threats and opportunities is an integral part of the programme risk management process. In this article we will talk about several ways for responding to programme risks and exploiting opportunities for better project and programme management.
Responding to Threats
Reacting to threats is usually managed by a risk management methodology. Such a methodology identifies possible options to respond to risks and uncertainties. Depending on your programme, you can choose a combination of available options and manage your methodology. Let's view four possible options for programme risk responding.
Reduction & Mitigation

This response to programme risks allows 1) reducing the probability of the programme-level risks occurrence and 2) mitigating the impact the risks have upon the programmed. It aims at minimizing the chance that the programme will suffer from a negative impact.

Removing

This response to programme risks aims at removing the risks completely. Following the concept, to remove a programme-level risk you can try to change the programme's scope, make changes in procurement management (e.g. changing a supplier), or re-organize the sequence of programme tasks.

Transferring

This response is about moving threats to a third party that takes ownership of the threats. Here's how it works: once ownership of a risk is taken by a third party, they become responsible for risk mitigation. At the same time, this kind of response doesn't allow transferring risks to an internet division of your company; only external resources are allowed. Often programme/project managers set up an insurance policy to transfer risks to an insurance agency.

Retaining

This kind of response assumes that the implementation team agrees on keeping identified risks and continues working on the programme. It means the team takes into account the probability of risk occurrence yet it proceeds with performing tasks. However, Retaining requires using effective monitoring tools of project and programme risk management to keep track of the risks and take immediate action in case of emergency. This kind of response is cost-effective until risks have the lowest possible probability of occurrence.
Exploiting Opportunities
In project and programme risk management, any identified positive risk becomes an opportunity. By responding to programme opportunities, you are likely to find new ways for programme implementation and performance improvement. At the same time, having ignored opportunities for too long time will focus you on all the negatives that happen within your project. Let's see what options can be used to respond to opportunities within the risk management process.
Realization

This response is the simplest option for managing programme opportunities. It involves identification of an opportunity and developing an action plan for responding. For example: you have identified that a small increase in team productivity will result in finishing the project early – then you need to identify the benefits that this increase would bring (e.g. higher ROI) and then consider developing an action plan for making that opportunity happen.

Enhancement

This response to programme opportunities involves management teams in investigating possible ways to get the best out of each opportunity identified. Although investigation, analysis and enhancement of opportunities will be a hard enough process, this response is worth for trying because the output of opportunity enhancement will increase potential benefits.

Exploitation

It assumes that management staff makes necessary changes to the programme in order to gain benefits without changing the programme's scope or specification. For example: you decide to change the main supplier of your project. Other suppliers who are ready to offer better payment conditions or give you a discount for necessary procurements provide a benefit for the programme while taking the responsibility for fitting into original specifications.
Using templates and software for managing programme threats and opportunities will provide your employees with necessary theoretical knowledge and practical implementation tools to develop and follow an efficient risk management methodology and to respond to any risks that your company faces. The listed responses to programme threats and opportunities will you practically combine your methodology with templates and risk management software.