What Is a Project Baseline and How to Manage It?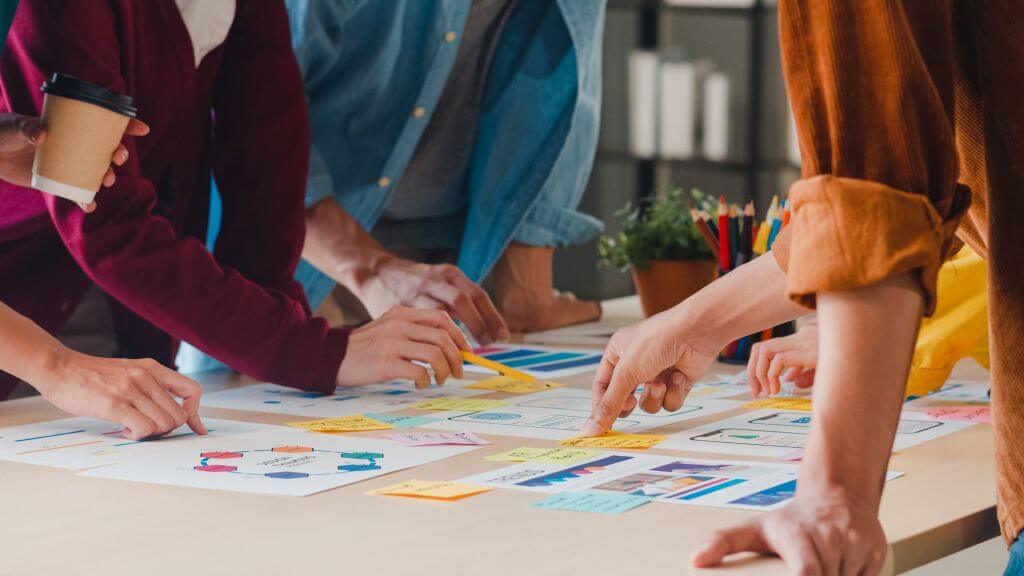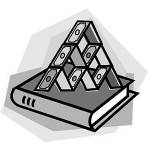 In project management, the term "baseline" refers to a static representation or a snapshot of the constraints of Scope, Time and Cost (or other KPIs)  at a given point in the project life cycle.
Project baselines are often used as milestone status reporting benchmarks against which you can measure performance as your project progresses and to analyze risks and changes. Stakeholders 'use project baselines to see how well the planned work is being performed and determine which critical activities as behind schedule.
In this article, I'm going to describe what project baseline means and how to manage it.
Project Plan and Baseline Parameters
Generally speaking, project planning is about juggling around the triple constraints of Scope, Time and Cost to develop a project plan that defines a "feasible and preferable path" to success. Usually, the project plan is created upon approval of the Project Charter which states the initial requirements for the project to meet the expectations of stakeholders.
The project plan is based on such documents as Scope Statement (including Work Breakdown Structure WBS), Schedule and Budget. These three documents cover the three constraints accordingly – scope, time and cost – and, thus they determine the baseline parameters of the project. These baselines are used in measuring performance against all changes or deviations which should be analyzed, approved/rejected and documented.
What Is a Project Baseline?
Project Baseline is a starting point that defines from where to begin the project, how to evaluate obtained results each status reporting period, and how to compare the project against initial expectations. It is the fundamental aspect of the planning and assessment process to design a project plan and point out which changes can be approved or rejected throughout the implementation life cycle.
Simply said, the baseline of a project is a performance metric for comparison that enables all stakeholders to have a shared and consistent set of data against which to evaluate the work done as the project progresses.
Every project has a unique set of goals relating to the triple constraints, so baselines vary from project to project. In order to effectively manage your project, you as the project manager need to clearly define the baselines and understand how deviations to the constraints impact the work and then develop strategies for responding to baseline changes.
How to Plan Project Baseline
Project baseline is a very tricky concept and you need to be careful with it. The project baseline shouldn't just be a single point but, rather a series of points that you should use to track the progress against schedule, budget and scope.
It is important that you don't change the baseline at any point in time and you keep the baseline information up to date, so that it's not outdated after you start planning. All three components of project management – budget, schedule and scope – must be included in your baseline project plan. You can add more details if you need to do so.
The process of creating a project baseline is simple but it depends on the method you use. For example, following are the methods you can use:
1. Project Schedule (Contingency)
In this method, you create a contingency for each scope item and translate it into cost and schedule to compare against the baseline cost and schedule as you progress through the deliverables.
You should review your baseline as often as possible to make sure that it stays in sync with your current status. You can also add a contingency for each actual cost and schedule for better comparison.
2. Project Budget Actuals
This method is used to compare the baseline cost and schedule against the actual costs and schedules obtained from the project delivery.
You can use this comparison to find out what deviations are occurring from your baseline plan, so that you can detect any problems early on and take corrective actions before the original plan gets affected.
3. Project Schedule or Budget vs. Scope
This method has two parts:
A. Creating a Scope baseline for the project to keep track of changes.
The scope baseline contains all of the items in your Scope Statement which represent the work that needs to be done within a specific time period and with a certain level of effort/quality.
B. Comparing the project's current status against the scope baseline to see if there are any deviations.
If you compare this against your budget and schedule, you might be able to tell if there are any problems. If so, you should review the reason for these deviations and correct them immediately before they get out of hand.
But it is important that you check your budget and schedule to make sure that it is accurate. You should regularly compare your schedule against the actual results and make necessary adjustments as needed. The same goes for budget and scope baselines.
How to Manage Project Baseline
Managing the project baseline is very important in order to get access to live information and make timely decisions. You should keep up with the projects' status to see how you are doing against your plan. You can use the project baseline information in making decisions and you don't want to stretch your budget or schedule.
Next, you need to learn how accurately you are measuring performance against your baselines. The most common mistake that project managers make is bad measurements, where they only measure one level of the project and don't account for the impact of other components.
You should also determine what level you want to measure to get a realistic picture of performance. For example, if you are measuring cost and schedule, you might set baselines for each month instead of a whole year so that you can conduct an accurate analysis over the time period.
You should also check whether your project baseline is being updated regularly. If the project baseline is up to date, you are likely to have a better follow-up of what's happening within your project.
The process of creating a new project baseline requires one or more iterations of data collection, analysis and interpretation charges. In order to avoid unnecessary cost and extended time of execution, the results need to be properly analyzed and interpreted by the analysts who will be tasked with performing these tasks.
This is why it is usually advisable to use project management software that will allow smoother communication between the PM and the analysts. This software will also help you import various indicators that can be used by managers to compare the project against its baseline.
Managing a project effectively requires dealing with constant changes, one of which might be a change in the baseline of the project. The first step in effectively managing these changes is to make sure you are basing your decisions on accurate data and not just assumptions.
As you start to plan, there are many ways you can manage a project baseline. In general, there are two ways in which you can manage your project baseline: through software or manually.
Managing Project Baseline – An Example
Last year I was involved in managing one project dedicated to updating a legacy business management system to a newer version in our company. The current version was outdated and no longer supported by the developer. By doing the update we wanted to gain new features of the just released version (particularly, SQL server support and Active Directory authentication), so that the users would benefit from improved automation processes while the IT staff would benefit from fewer deployment and maintenance issues.
My team (4 people) was assigned to this project. Upon approval of the project charter, we developed the Scope Statement, WBS, Schedule and Budget. So the three constraints (the baselines) were defined and stated. As a project manager, I developed the PM plan and got it approved by the sponsor.
Ideally, we would follow the project management plan from the very beginning till the end. But in fact the reality was not aligned with the plan, so there were deviations that should be approved or rejected. The point was, the new update put in greater hardware requirements, so we had to upgrade or replace our company servers. This situation caused changes to the scope baseline.
We added addition of tasks to the WBS, which pushed out the completion date and increased increase the funding required for project completion. As a result, as the scope baseline was changed, the time baseline and the cost baseline were changed as well.
In order to ensure that changes to the baseline parameters are properly considered, we established a formal change control process. Such a process consisted of 3 typical steps – Identify, Evaluate and Respond To changes.
Following the steps of the process, we must create a change request which included a description of the change, the reason for the change, and the impact on the baselines. Change requests were submitted to the sponsor for review and approval. Once a change request was approved, we made appropriate updates to the schedule, budget and WBS.
Besides the change control process, I should take care of project quality which is one more key constraint along with scope, time and cost. Quality is a baseline parameter defined as meeting customer's requirements.
Before implementing each decision to change scope, cost and time, I evaluated the impact in order to make sure the project deliverables wouldn't be broken. I should balance between the three constraints to ensure that the customer's requirements were met.