Creating a Unique Project Management Culture in 5 Steps
The art of project management grants companies the flexibility in decision making and job organization. There are many different approaches and methodologies that help organize personnel and teams in projects, so today businesses can set up and change their project management culture much easier than earlier. However, each company runs their own projects which entail the unique needs and goals.
So in order to be successful, the culture should be aligned with those needs and goals. Otherwise, lack of this alignment will make the "what", "why" and "how" of their project management initiatives non-transparent and ambiguous. Here are 5 steps to help you create your own unique culture of project management.
Unique Culture Begins with Transforming Current One
Businesses want to be unique and special. Embedding a unique culture in project management is a critical success driver. When established right, it becomes part of your company's overall business philosophy and attracts both loyal teams and customers. Your company then grows and develops, and your personnel demonstrate the expected behaviors and work on delivering the right values within projects.
A project management culture defines a specific set of the values and behaviors a company spreads across the personnel to contribute to the specific social and psychological environment in its projects.
The challenge in fostering the right project management culture is that there is already a culture that needs to be transformed and reworked. Your company has been functioning all these years since its foundation, so the current view on what project management best practices look like should be considered the number one factor. This factor creates a structure of your new culture. You may see this too complicated but further in this article you will gain a better understanding.
#1. State Project Management Vision that Commits to Business Success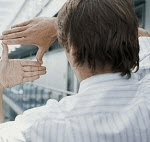 The members of your team need to know the "what" of the projects they are in. This is about the vision which defines what strategic business goals and objectives to accomplish by these projects. And although each project pursues a unique goal, their individual accomplishments contribute to the overall achievement of one or several business priorities of your company. Exactly these priorities state the vision of your project management. You must make it in a way that commits to the success of your business.
With the right vision statement, senior management has no need to tell the team what to do. Everything is clearly stated, and team members already know what exactly needs to be done. They are committed to higher performance and better results, which are aligned with the business goals. Ultimately, your vision minimizes management, removes any idea of micromanagement, and allows for employee autonomy.
So when writing your project management vision, consider these tips:
Focus it around the business goals of your company
Keep it short, memorable and repeatable, with no long or confusing paragraphs, so that your employees can easily comprehend and repeat it
Use simple yet indicative words to strengthen employee commitment and inspiration
#2. Define Purpose, or Why Do Projects
The purpose is the "why" your company is doing their projects. If you state a trivial purpose – e.g., making more and more money – your teams are likely not to stand behind it for a long time. It should be compelling enough to provide them with a great reason of why work on your business projects.
The purpose allows keeping your culture of project management as closer to the personnel as possible. The sound and committing "why" aspect it determines will attract passionate employees who want to contribute to better project implementation. And even a better case is when the purpose delivers some benefit to humankind, not just benefiting your company. Donation, facilitation, charity, social development can be a few examples.
Note that the purpose of your company's project management activity should be short, memorable and repeatable, just like the vision. One compelling sentence giving a concise reason for your employees to work on your projects would be enough.
#3. Create a Business Model that Targets at the Customer
The customer brings you the largest portion of your project management revenue. If your culture is in alignment with the customer's wants, needs and demands you can pave the way for business success.
There should be a business model that describes the means and methods your organization employs to earn the revenue from project activities. You need to target this model at the customer in order to ensure you follow the vision and pursue the purpose while satisfying the customer.
Otherwise, when you get deeper into revenue matters but do not treat the customer, your business model loses its alignment with the customer's wants, needs and demands. And even if your team works hardly on the vision and purpose of project management, their effort may be not targeted at customer satisfaction. Your company then loses customer trust and loyalty. The same way your project management culture gets dissolved rather than evolved.
#4. Explain what's Unique about Your Approach
All stakeholders – team, customer, sponsor, experts, etc. – desire to work with your company when they realize the unique factors underlying your project management approach. But what's unique about it? What makes it outstanding and attractive? Why do the stakeholders feel they have a real stake in the projects?
Your task is to wow them, give them something that your competitors can't deliver. And this "something" should be embedded into your culture of project management. It should be different, not necessarily new. It should be tangible, not just something you say or promise. It can be anything that lets the stakeholders benefit from higher quality, enhanced value, lower price, better service, on-time delivery.
#5. Define Values to Get Everyone's Input
Value definition is the last step in creating your own unique culture of project management. Values let both your personnel and the outside world know what your approach is all about. Right value definitions get everyone's input.
To come up with your company's project values, just take a thorough look around inside your organization and see what your teams consider the current values and whether these values are desired for you.
A desired value should guide your people and the entire company towards project implementation success. Such a value ensures stronger employee commitment. For example, a value of self-managing lets your employees feel comfortable with the things they do on their own. The team can reach their full potential and provide larger input into your projects. Such values will implant a better project management culture in your team environment.