How To Increase Social Media Engagement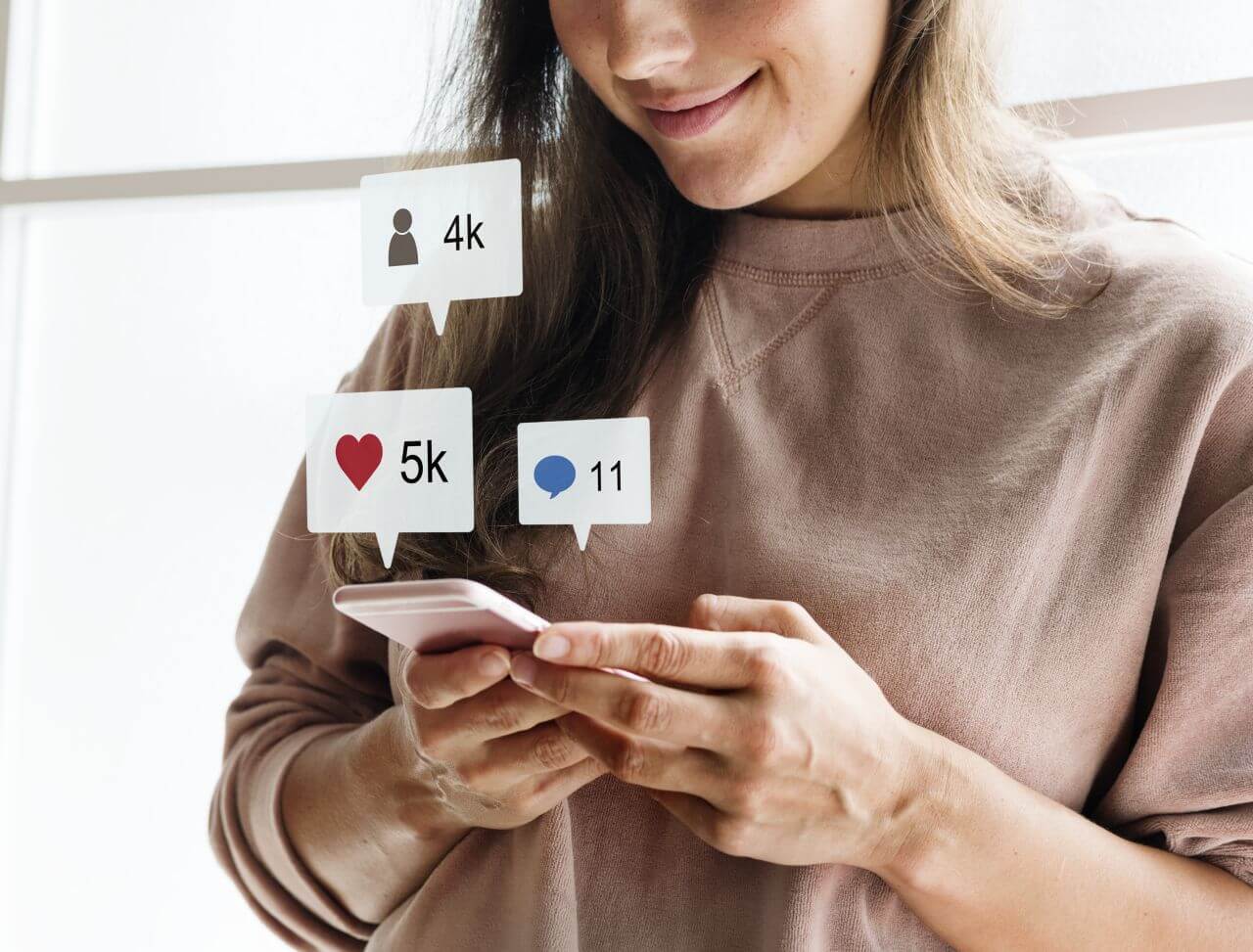 Social media can be a great way to promote your business, win more buyers, and improve your brand reputation. Businesses spend thousands on social media to generate buzz. The key lies in increasing customer engagement so your posts can reach more people.
Engagement refers to interactions between a business and potential consumers. It can be in the form of likes, shares, tags, and comments. The rate differs from industry to industry and the average engagement rate is only 0.27 percent. It is, however, possible to get a higher engagement rate.
Here's how:
Find the Best Time to Post
It is important to know the right time to post on your page. First of all, you have to be active. Start by posting at least once a day. You can post more – up to three times a day is okay – but make sure to keep some gap between each post so that your followers don't feel spammed.
According to reports, the best time to post is between 1 and 3 PM. Engagement rates are about 18 percent higher on Thursdays and Fridays, so consider using this to your advantage. However, this doesn't apply to every business. The best way to find the best time to post on your page is to use Facebook Analytics.
A look at the numbers can help you identify when most of your followers are active. The right time also depends on who you target. For example, if you have an international audience then they'll be active at different hours. In such a situation, you must post multiple times a day to be able to cater to every segment of your audience.
Create and Stick to a Schedule
Your followers should know exactly what to expect and when to expect it. Based on the nature of your content, you can even make a weekly schedule, i.e.: videos on Mondays, infographics on Tuesdays, etc.
These days, many Facebook pages even have episodics that stream at a specific schedule. This can be a brilliant way to generate engagement and get more people to keep an eye on your page.
Third-party tools such as Hootsuite and Loomly can make the job easier. They allow users to automate the process, removing the need to manually make posts.
Host Giveaways
Few things can boost engagement like hosting giveaways. Facebook is the most popular social media platform to run giveaways. About 92.6 percent of businesses that host giveaways use Facebook. It might be a good idea to host a giveaway once a month.
They offer several benefits including more followers, brand awareness, and higher engagement. Plus, giveaways can also improve loyalty and help gather customer data.
Use Hashtags
While hashtags are more popular on Instagram, many Facebook users also use hashtags to search for content. The best way to increase engagement with the help of hashtags is to come up with branded tags and encourage people to use them.
Place hashtags in every post so that users are aware of them. You can also encourage users to include your branded hashtags by posting rewards such as a chance to get mentioned on your page.
According to Facebook, hashtags improve organic reach and the company now shows a list of top keywords to use. Moreover, you can use tools like KeyHole and Brand24 to find top keywords and hashtags to use.
Be Quick to Respond to Users
Respect your followers and take time to respond to them. You don't have to reply to every comment. Merely liking can be enough as it shows acknowledgment. The same goes for private messages.
Facebook shows how quick a page is to respond to messages. Try to keep it under 24 hours since about 79 percent of users expect a response within 24 hours and only 32 percent are satisfied with response times.
Work With Influencers
Influencer marketing can be a great way to increase customer engagement and get more people to take interest in your post. Work with influencers in your niche and get them to increase your engagement.
Influencers charge between $100 and $10,000 per post based on their reach and social standing. It is important to work with an influencer who has a proven record of helping brands reach more people. The average influencer marketing campaign earns $5.78 for every dollar spent.
Your influencer campaign can help you get more reviews, more page visits and more.
#7 Post More Graphics and Videos
Visual content has more reach and demand. Posts that contain images tend to get 94 percent more views than content without images. Similarly, social media posts that contain images get more than 3.2x more engagement than posts without images.
The key lies in choosing relevant and high quality images. There are a bunch of small business marketing tools that can help you create compelling graphics including infographics to add value to your content.
Post Interesting Content
It doesn't matter how many keywords you use, you will not get good results if your content is not interesting. There are several things to take care of. For starters, all content should be relevant. Spend some time reading your audiences and understanding what they need.
Your content should educate, entertain, inspire, or inform users. They should have a reason to follow your page and take interest in what you post. Some pages even post controversial content to generate buzz and get more people to take notice.
Remember that about 98 percent of people use Facebook on mobile devices. Hence, keep your captions short.
Make Sure to Add a Call to Action
A CTA does a very important job of telling users what to do. It can be anything from leaving their email to dropping a message. The right CTA depends on what you want. If you're looking for more website hits then ask users to click on the link. Similarly, if you want more engagement then ask them to share your post.
Remember that users don't always know the action to take. Being clear about your desired CTA can improve results.
Use Paid Ads
Paid Facebook ads can help you reach more people and improve engagement. Make sure to create neat ads and carefully define your demographics to ensure you hit the bull's eye.
It might be a good idea to hire the services of a professional organization to manage your ads so that you can get returns on your investment. Facebook allows users to start as low as $1; however, it suggests spending more to get better results.
This is all you need to know about improving social media engagement. The key lies in being active, knowing what your audiences want, sticking to a schedule, and posting interesting content with relevant media and a strong CTA.