How to Write an Electrical Contract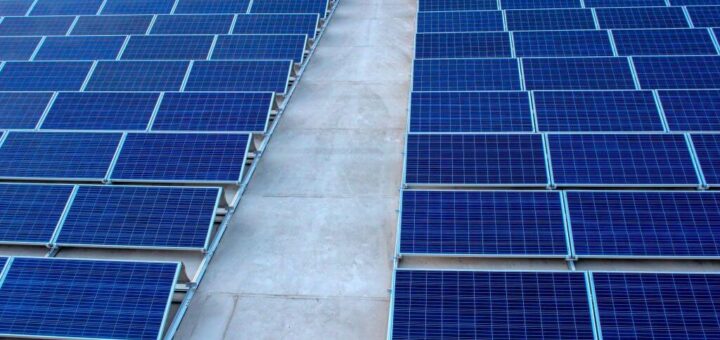 An electrical contract form is an agreement used by electricians to lay down on paper the terms of cooperation with homeowners and building contractors. These conditions may include the start and end dates, a written commitment to perform the assigned tasks, as well as all associated fees and costs.
Electrical Contract Template: Structure & Steps
Quite often, an electrical contract has a very standard structure, so that it is quite easy to modify an electrical contract template in a couple of minutes.
The preparation of an electrical contract template includes the following steps:
Indicate full details of the parties: name, company (if applicable) and contract details of the electrician and the hiring person (whether it is a private individual or a company). After this initial mention, the parties will then normally be referred to as Contractor and Employer.

List the works and the project scope. Try to be as specific as possible, since your work time may vary largely depending on parameters such as working surface or equipment required.

If the project requires specifications or blueprints, which were not listed in the agreement, it is better to list them in an addenda to the electrical contract sample.

Describe the payment terms: details for invoicing, bank details, specific project milestones and due dates. If the work is performed by hour, which is quite common among electricians, you may indicate the hourly rate and ask the contractor to provide written proof of the hours worked.

Limit the parties' liability: no one can prevent things like natural disasters, so it is recommended to dedicate a clause to limiting the parties' liability in case of unforeseen, justified situations.

Whatever regards safety at the premises or potential damages, it is highly advised to ask the electrician to provide a written confirmation that he is aware of any such rules and protocols and will act in a due, professional manner.

Make sure that any license fees are covered by either of the parties. There are many types of electrician's works that require respective preparation and certification. For example, there are line contractors who are mainly involved in outdoor projects with high voltage. Other electricians specialize in power stations and its connections with energy consumers, be it businesses or households. There are also inside electricians who are responsible for installing electric systems, maintaining them on an ongoing basis, and any job related to cable design.
Possible Duties in Electrical Contract Agreement Template
Electrical contractors may have different works and duties specified in an electrical contract template: from dealing with customers and administrative tasks to installation and maintenance.
Speaking of the customer interaction part, electricians may need to contact customers, plan ahead for appointments and prepare documents to comply with the regulatory requirements (e.g. apply for a permit or calculate taxes, etc.).
The actual works on site may include stringing wire, inspecting electrical equipment, bending conduit, removing and replacing worn out parts, lifting heavy objects, repairing sophisticated devices, and using power tools. Other duties of an electrical contractor specified in an electrical contract agreement sample imply dealing with engineers and architects; plan the best placement of electrical wires, and others.
Electrical Contract Template
You do not necessarily need to be a lawyer (or pay a lawyer) to prepare an electrical contract template.
With the help of Lumin PDF, popular cloud-based PDF software, you can prepare a free electrical contract template in a couple of minutes even from your phone or tablet, with no further expenses for professional fees.
This 11-page sample electrical contract agreement covers all the above-mentioned sectors, including the parties' details, the scope of work, the list of services, the fees and costs including or excluding any third-party expenses, etc. The electrical contract template also contains the conditions of terminating the agreement and an annex with Debit Order Form for faster payment processing.
To make things even faster, you can add your signature to Lumin PDF and sign your electrical contract template right away.
Summary
Electrical works are an important part of our daily life: be it a new construction project, a maintenance project at office premises or fixing something at a private household. The world, including computers and the Internet, is powered by electricity, and so there will always be a need to hire a reliable and skilled electrical contractor.
To ensure the best performance and to protect both parties, it is recommended to sign an electrical contract template, which would include the full details of the parties, the scope of work, the list of expected duties, project milestones, payment terms as well as the responsibilities and the liability of each of the parties.
Thanks to free PDF forms, preparing an electrical contract template should not take much time and can be done from a cellphone at no cost.